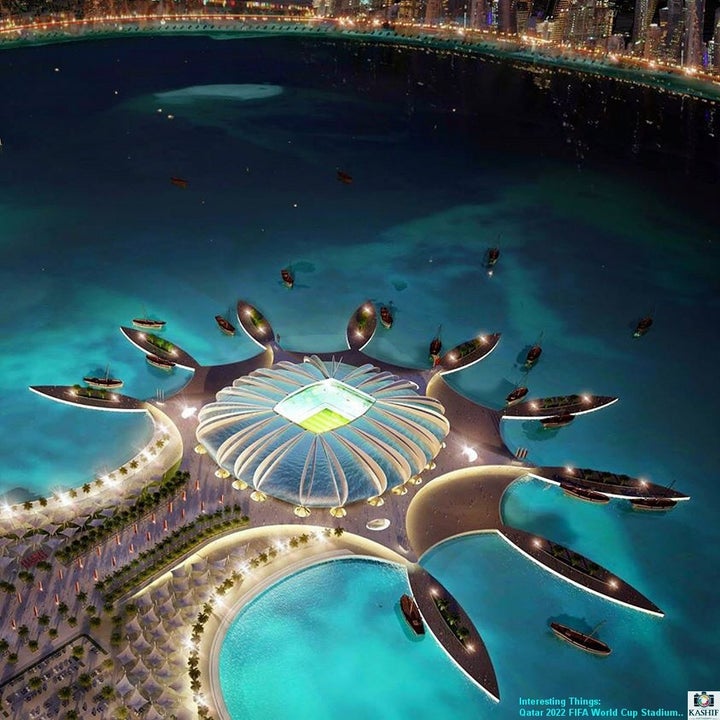 This same 2011 report has been used over and over again to make the same point: There is no significant increase in sex trafficking related to large sporting events, thereby there is no increase in human trafficking. This is absolutely incorrect.
Grandiosity is the recent trend of sporting events, resulting in pressure on hosts to live up to supersized expectations. This means that in a short amount of time governments build billions of dollars worth of state of the art structures and accommodations. What experts on human trafficking have long known is that a sudden demand for construction and low wage labor creates opportunity for unscrupulous employers to come in and exploit and traffic workers (this happened here in the U.S. after Hurricane Katrina). Russia, who will host the 2018 World Cup, spent an estimated (U.S.) $51 billion transforming the coastal town of Sochi and the neighboring Caucasus Mountains for the 2014 Winter Olympics and Paralympic Games. Construction included an Olympic stadium, a village for athletes, arenas, visitor accommodation, a media center, modern transportation and telecommuting systems, and hotels. These projects required tens of thousands of workers, including 16,000 migrant workers from Armenia, Kyrgyzstan, Serbia, Tajikistan, Uzbekistan, and Ukraine. Workers often earned (U.S.) $1.80 to $2.60 an hour performing odd jobs or working as carpenters, welders, or steel fitters. Some employers didn't pay full wages or didn't pay workers at all.
Migrant workers in Sochi experienced 12-hour workdays seven days a week and unpaid (or excessively delayed paid) wages. Some employers placed migrant workers in deplorable, overcrowded housing and reported them to immigration authorities if they complained about the abuses, resulting in deportation. The Russian government acknowledged (U.S.) $8.34 million in unpaid wages among several of the more than 500 companies that participated in the Sochi Olympic site. It stated that the identified employers would pay workers all unpaid wages, but hundreds of workers were detained and deported for alleged violations of employment regulations or migration, making it unlikely that they ever received payment.
Human trafficking, a.k.a. modern slavery, related to mega sporting events follows a prescriptive pattern. Recruiters promise workers high salaries, require workers to pay recruitment fees, and (along with employers) withhold workers' passports and other identifying documentation. When workers arrive in the destination nation, they are un- or underpaid and, so, unable to pay back fees, they find themselves in positions of debt bondage. This places workers in an incredibly vulnerable position as leaving is an impossibility (they don't have money or identification) and gives employers ultimate power over their victims. Workers often live in crowded labor camps in unsafe and unsanitary conditions. They often have nominal access to healthcare. If they are injured on the job they face numerous challenges, aside from having no identification or money, such as language barriers, the nation's immigration policies and practices, and navigating judicial systems that are not familiar.
Employers are not motivated to help migrant workers. It is just as easy, if not easier, for them to find replacement labor or threaten workers with deportation in order to get workers to comply. This results in abuse and employers consistently pushing workers beyond their physical limits. According to Kevin Bales, co-founder and former president of Free the Slaves and author of Blood and Earth, treating workers as disposable is a pervasive characteristic of modern slavery. He says that countries are moving to shorter and shorter periods of enslavement, like a temporary agency approach. This adversely affects the need for victim survival. "It's cheaper to kill and replace a slave than to take him/her to a doctor and purchase medicine."
Migrant workers in Qatar are experiencing abominable conditions in preparation for the 2022 World Cup where large construction projects are underway. Not only is there a sudden demand for low wage labor in Qatar but also abuse of migrant workers in the construction sector is already a significant problem. The labor system in Qatar facilitates human trafficking through the combination of a sponsorship system that links an employee's legal status to the sponsoring employer (much like in the U.S., Japan, and the United Arab Emirates) and high recruitment fees that put employees in a potential position of debt bondage. Other abuses include the confiscation of passports and identifying documentation, lack of payment (pay withheld for months or non-payment), unsafe working conditions, long days, and unsafe and congested housing. The Guardian reported in 2014 that numerous Nepalese migrant workers died while on the job in Qatar of cardiac arrests, heart failure, blunt injuries and fractures attributed to falls and suicide, and traffic accidents. A report published in 2013 by the International Trade Union Confederation (ITUC) states there were 1,239 migrant worker deaths in Qatar from 2010 through 2013 and estimates that number will grow by at least 4,000 before the World Cup in 2022.
The majority of migrant workers aren't specifically working on World Cup facilities, states the ITUC, but they are creating an entire infrastructure (forecasted at $140 billion) to get Qatar ready to host the World Cup. This includes sewers, an airport, a rail system, hotels, skyscrapers, a retail site, and World Cup stadiums and facilities.
How many of these deaths are related to employer health and safety violations are unclear though the number of sudden deaths in 2012 alone is striking. Qatar's Supreme Council of Health reported 107 sudden deaths of Nepalese migrant workers, 105 Indian migrant workers, and 34 migrant workers from Bangladesh. That's not counting traffic accidents, nor falls or deaths resulting from the person being struck by a thrown, projected or falling object, or self-harm; nor does it include statistics related to the numerous other migrant populations working in Qatar, such as workers from the Philippines, Kenya, Malaysia, Sri Lanka and North Korea.
Human rights abuses related to large sporting events are not an unusual. Child labor was used to create Olympic logo goods for the Olympic Games in Greece and in Beijing. During the timeframe surrounding sporting events, governments often increase the marginalization of already vulnerable populations—such as children and/or the homeless—through displacement, which simply increases a person's vulnerability to exploitation, including human trafficking. Children and/or the homeless were removed and relocated during the World Cups in South Africa, Japan and Korea, and the Olympic Games in Sydney. Displacement of the Roma community occurred before the Olympics in Barcelona and Greece.
Proper identification of human trafficking—for the purpose of sex or forced labor (frankly, both are forced labor)—is dependent on numerous variables, such as inclusion of all forms of human trafficking in domestic law, adequate training of law enforcement personnel, and the opportunity for enforcement to come into contact with victims. Worldwide, forced labor is generally acknowledged in domestic laws, but adequate training, identification, and enforcement is often still lacking. This includes the United States. The reason journalists and even anti-trafficking experts don't mention it is because the anti-trafficking focus in the U.S. is predominantly on sex trafficking. This means that forced labor related to mega sporting events is not on the radar of law enforcement, policy makers, and society as a whole, which makes it an ideal opportunity for unscrupulous people to come in and take advantage. It also means that while law enforcement is on full alert regarding sex trafficking and funds are spent on large billboards and PSAs once a year to highlight one exploitative purpose, other forms of forced labor—for example, in construction, transportation, and at restaurants and hotels—remain in the shadows. Holistic dialogue regarding modern slavery is the only way to work to eliminate it.
Related
Popular in the Community