By Mara Acel-Green, LICSW
A couple of years ago, a new mother I was treating told me, "I was prepared for postpartum depression, but no one said anything about postpartum anxiety." I think about her comment often, and I was reminded of it again recently when a new family visited me. The father said, "Someone briefly told us during our childbirth education class about postpartum depression. Since she [his wife] was taking excellent, even excessively good care of the baby, was going to work and was not crying, we didn't think she had a problem. "In contrast, the mother stated, "I was just worried, angry, and bossy and I felt like every little thing was overwhelming."
I am struck again and again by how many families say they were not fully informed about the range of perinatal emotional complications that they may experience, even though these complications are known to be a common consequence of pregnancy.
The typical brochure that I see about postpartum depression is often titled something like "Signs and Symptoms of Postpartum Depression." There may be a photo of a mom looking out a window with her baby nowhere in sight, or a mom crying with a baby over her shoulder. There is no mention of pregnant women (60 percent of depression starts before or during pregnancy), no mention of men (about 10 percent of dads experience perinatal depression) and no description of symptoms beyond those typically associated with depression.
I see the lack of information about perinatal emotional complications as a marketing issue as much as anything else. In the past several years, there has been a groundswell of information about postpartum depression. Despite the fact that the media still occasionally confuses postpartum depression and postpartum psychosis, it feels like there is far more information out there than before.
1.Let's be clear about the most common symptoms of perinatal emotional complications:
•Sleep disturbances
•Anger/rage
•Inability to make decisions
•Feeling overwhelmed
•Anxiety
•Obsessive care of the baby
•Irritable isolation
All of these can occur during pregnancy and/or postpartum, and they are generally not addressed in postpartum depression campaigns. Interestingly, a 2013 study led by Katherine L Wisner, MD (Northwestern University Feinberg School of Medicine), found that about 62 percent of the women who screened positive for depression had a second diagnosis, and 82 percent of that group had anxiety. This is consistent with the clients I have seen: perinatal depression often shares symptoms with depression and anxiety, which makes it hard to recognize if you are only looking for traditional depressive symptoms in the perinatal period.
2.If you have experienced perinatal emotional complications, tell your story in private conversations (with therapists, friends, family and others) or public forums; I often suggest using #tellthetruth or #treatmentworks if you are sharing on social media. Tell your providers about your experience and what would have helped you.
3.Check out the fabulous Postpartum Progress checklist, which is a more comprehensive list of symptoms that can promote valuable conversation with your birth team.
4.If possible, find a therapist who has specific skills in perinatal treatment. For ideas on how to look for a therapist, check out my previous piece on MotherWoman's Huffington Post blog. It is important to know that treatment works, although only 14-17 percent of women who have perinatal depression get treatment.
Finally, we must change the dialogue from postpartum depression to perinatal emotional complications. This language was developed by Dr. Nancy Byatt and MotherWoman, and it helps families better understand what to look out for, and when. If we can do this, we will move from a conversation about women and depression, to ensuring that families have what it takes to care for themselves. Through this we will all be part of birthing healthier families.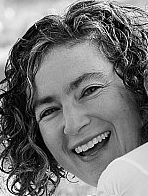 Mara Acel-Green, MSW, LICSW, is a psychotherapist in Watertown, MA and the owner of Strong Roots Counseling. Mara has a specialty in pregnancy and postpartum mood and anxiety and related disorders. In addition to her private practice and adjunct faculty position at Northeastern University, she is the past President of the Board of Directors of Healthy Mothers, Healthy Babies of Massachusetts. Mara's written work can be seen on Huffington Post, as well as on her website at www.maragreen.com.
Related