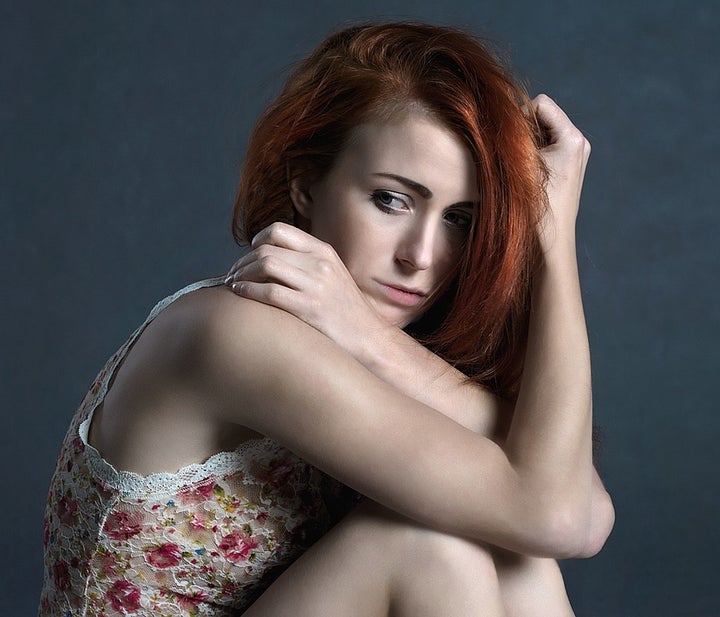 When sharing my concussion diagnosis on social media, someone I thought was a friend actually wrote these words on my post. They cut deeper than a knife, and have wounded me for nearly the four entire years since my fall.
This is a story that I have kept bottled up inside, unsure of how to express myself without sounding like a whiney brat. She was right; I didn't have cancer. But her dismissal of my concussion and the "likes" it received from others who I also thought were friends—absolutely devastated me. It caused me to clam up and not talk at all about my accident or my recovery for an entire year.
And still, it took facing a cancer diagnosis for me to finally understand the depths of her accusations.
Because, she wasn't right at all.
Last fall, my mother was diagnosed with breast cancer. I will preclude this story with the fact that it was caught early, was very small, with less than 12 percent chance of recurrence, and she is doing great.
It's not the call you ever want to receive from your mother (or anyone), but I am eternally grateful for this experience. What happened with my mom's journey taught me a lot about the utter and complete lack of understanding by friends, families, and healthcare professionals when it comes to concussion and brain injury.
As soon as my mom's mammogram looked suspicious, they scheduled a biopsy, which came back as cancerous. She was whisked away to the oncologist and surgeon who prepared her and my father for what to expect over the next several months. She would have a lumpectomy to remove the tumor, followed by five weeks of daily radiation therapy.
What I witnessed next was wonderful.
Her friends were amazing. They rallied around her with support and encouragement, offering to help in any way they could, whether she needed rides, meals, or companionship. My dad was tremendous and stepped up as best he could to be her rock.
This is a stark contrast to what I experienced in the days, weeks, and months following my own fall on the ice that created an extreme medical crisis. Friends drifted away. Doctors didn't know how to help me. My family didn't understand the scope of my pain, frustration, and depression. When I shared my diagnosis, I was ridiculed by a lot of people who I thought were actual friends, who told me to quit feeling sorry for myself because it's not like I had cancer or something.
It still pains me deeply to remember.
I could choose to wallow in self-pity—or to use my pain to help others by making something beautiful from a dark situation. This is why I turned to writing as a way to not only help myself sift through the layers of emotions, but also to help others on a similar journey make sense of this crazy double standard.
Whatever it is that each of us is going through, whether that's a medical condition, a loss of a loved one, financial difficulty, illness, or anything that you deem as a "big deal," you have every right to express your feelings.
Nobody else has the right to tell you that whatever it is you're experiencing isn't "bad enough." Yes, someone is always going to have it worse, and is going through something bigger. But that doesn't mean it's not okay for you to ask for help when you need it, or even have some self-pity.
Whatever is a big deal in our own life is a big deal. My mother's cancer diagnosis was a big deal for me, even though it wasn't me who had cancer. Just like my concussion was a big deal to me because I couldn't even figure out how to use the microwave or remember what day of the week it was. I was living with a hell inside my head that nobody else could see or understand.
I am thankful for the former friend who ridiculed me for without her ignorant and frustratingly awful words, I may never have written my first piece for Huff Post. While I terribly miss my group of former friends, their true colors have shown me what so many other TBI survivors face every single day: there is a total and complete lack of understanding of this invisible injury that affects over 2.8 million Americans each year.
My advice to anyone on this journey who is feeling isolated and misunderstood is to find a local support group. Getting out, even just once a month, and interacting with other folks who have similar experiences can be amazingly helpful. If you don't have the means to do that, find an online group such as my Tribe on Facebook.
Check out my "suggested reading" list for books that can help you understand this crazy journey you're on, and it will help friends and family understand.
Also, reach out to your state Brain Injury Association or Alliance and see if they have any further resources. They typically have activities throughout the year where you can participate or volunteer. Lastly, you are always welcome to call the Brain Injury Association of America's 800 number. They will do their best to help you find local resources: 1-800-444-6443
Amy Zellmer is an award-winning author, keynote speaker, and advocate of traumatic brain injury (TBI). She is a frequent contributor to the Huffington Post, and has created a privateFacebook group for survivors and also produces a podcast series. She sits on the Brain Injury Advisory Council (BIAC) through the Brain Injury Association of America and is involved locally with the Minnesota Brain Injury Alliance. She travels the country with her Yorkie, Pixxie, to help raise awareness about this silent and invisible injury that affects over 2.8 million Americans each year.
Watch TBI TV on Amy's YouTube channel:
Related
Popular in the Community