"Getting it right and wanting to be great all the time is not only boring but also produces the worst results most of the time. I was once sitting in Rob Leibman's class and I remember thinking: I am not working enough. I haven't worked enough. I'm scared. I'm scared of failing. And then, what do you learn? "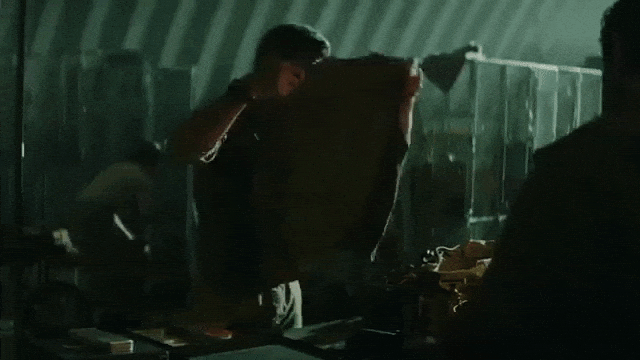 I had the pleasure of interviewing Hadi Tabbal. Hadi currently stars in the new NBC drama series "The Brave," which centers on military heroes who embark on dangerous missions behind enemy lines. Tabbal has been highlighted as the breakout of the series, earning critical praise for his portrayal of intelligence officer Amir Al-Raisani, a Lebanese born American operative with the special forces omega team on The Brave. Just like his character, Tabbal is originally from the Middle East, and is honored to play a heroic role that is helping lead the charge against Muslim stereotypes typically seen on TV.
What is your "backstory"?
Well. I grew up in Beirut, Lebanon, in the 80s and the 90s. Unfortunately, I was basically born into a civil war that had already been ravaging the country then. I'm still not sure how being born into a worldview of the sort affected us, but I'm sure it did. My parents are both from the city proper, but due to territorial divisions along religious lines, they ended up in the northern suburbs. We lived in an apartment building with a beautiful view of the Mediterranean city. Unfortunately, it was very exposed to all the fighting factions then, and our apartment got hit – two direct missiles, ironically only a few months before the end of a seventeen-year civil war. We left temporarily by the time my parents fixed the place. We went to excellent schools and universities. I did every possible play in and out of school, played the piano, took art lessons, encouraged by my parents all throughout. I always knew I wanted to be an actor. I firmly decided on that sometime in high school while doing a short Chekhov play. But I also ranked first (most of the time) academically, which eventually allowed me to be granted the Fulbright Scholarship to pursue a Master's degree in the US after finishing my undergraduate degree in Business Administration. That allowed me to earn a Master's in Fine Arts in Acting from The New School University in New York (previously known as the Actors Studio Drama School). I suddenly found myself studying with and being surrounded by teachers and actors who defined the American tradition in film, theater, and television: a dream bigger than what I even dreamt come true. And then I hustled in the industry. And now I'm here.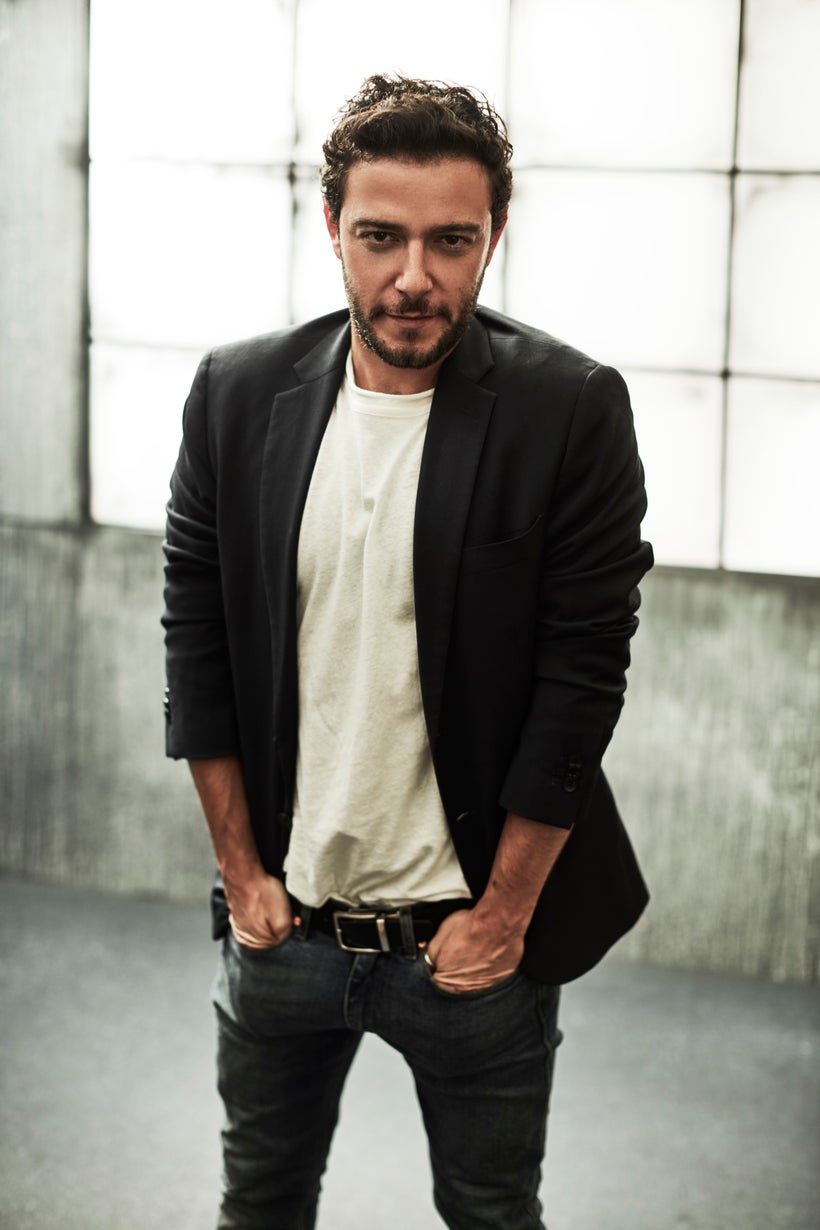 Can you share the funniest or most interesting story that occurred to you in the course of your acting/ performing career?
I've been thinking very hard about this question, and I can't find one singular purely funny moment that I can remember. Is my career that boring? Well, here is a funny/not so funny situation. I once read for a part that shamelessly required the actor to be Persian, Arab, or Pakistani. The character breakdown made it clear that it didn't matter as long as they could be either one of those… to play… of course, a random terrorist. Now, this terrorist had a translator in the story, and it turned out they were auditioning all the actors for both parts. So, when I got to the audition, this very diverse mix of Middle Eastern actors from extremely different cultures and backgrounds were getting paired up. So here I am in the room and the actor I'm paired with is originally from Pakistan. I neither speak Urdu nor does he speak Arabic, but someone thought that you can just put these very different people (who speak very different languages) together and they can figure it out. Needless to say, it was sad. The funny part? I booked it. This kind of stuff is wrong on so many levels. I hope there's less and less of this nonsense today.
What are some of the most interesting or exciting projects you are working on now?
I have been associated with a trilogy of plays written by Mona Mansour and directed by Mark Wing-Davey (who runs NYU Grad Acting) for a while now. We did one of the plays (The Hour of Feeling) at the Humana Festival for New American Plays back in 2012. The trilogy was developed at Sundance (I am now a program associate for the Sundance Theater Institute) as well as with the Public Theater in New York, among many other prestigious institutions. The trilogy is going up in DC at The Mosaic Theater this spring, and it's very exciting to see all three plays run together finally. I play a Palestinian scholar who leaves to London in June 1967 to give a lecture on Wordsworth, along with his wife, and war breaks out at home. He is forced to make a heart-wrenching decision: to go back and be a refugee or to stay. The remaining two plays are re-imaginations of that decision at a very pivotal moment, both historically and personally. One sequel takes place in London in the 1980s, and the other in the early 2000s in Lebanon. The role is full of life and history. It can hardly contain it.
Who are some of the most famous people you have interacted with? What was that like? Do you have any stories?
I'm not sure who qualifies as the most famous… but I have asked Jodi Foster once if she ever used her fluency in French as a way into creating character in an English-speaking role. I asked that because, as someone who speaks several languages, it always seemed to me that different languages make us behave differently, almost as if they carry a different 'character' within them. I remember that she said she had never thought about it, but thought it was a great idea. I was a student. I was obviously flattered. She, of course, would never remember this story today.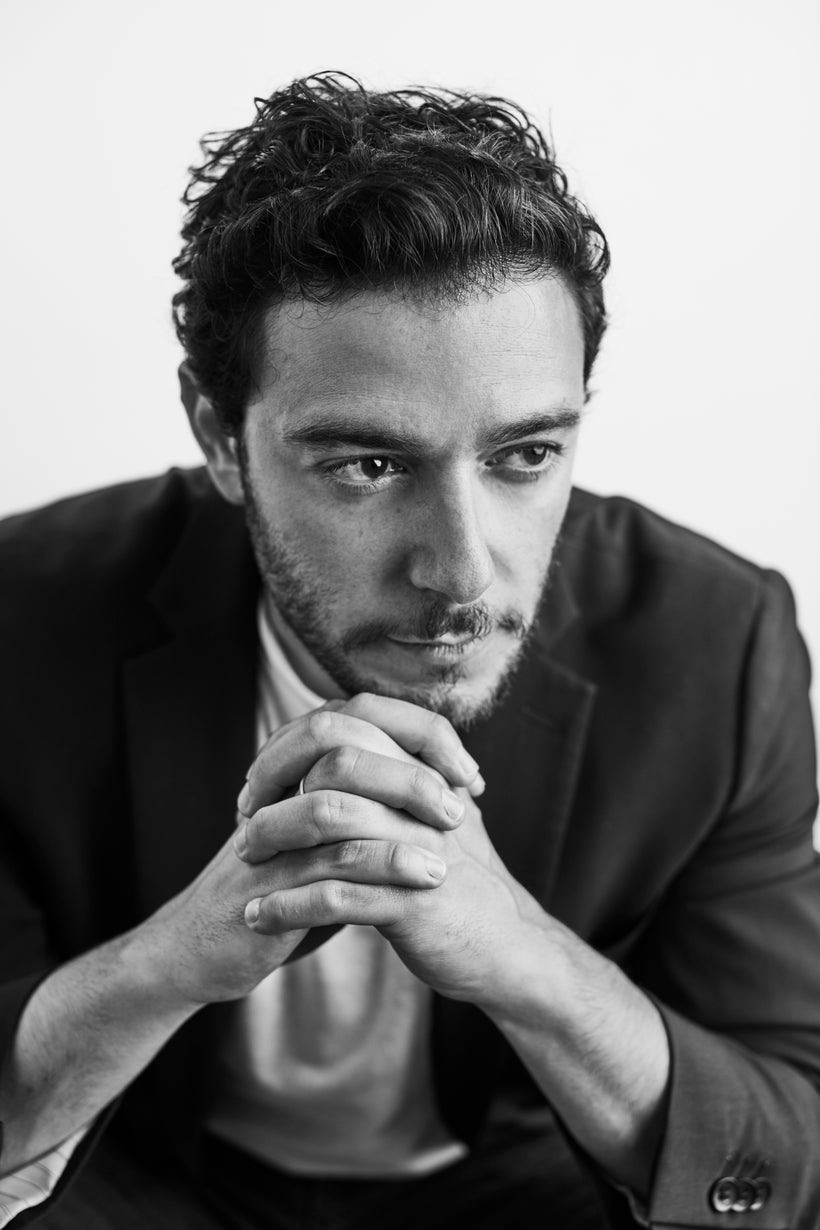 Which people in history inspire you the most? Why?
It's not easy to answer this question. I say this because we only know, for the most part, the public image and achievements of the great figures in history, but there might be a lot to them that might not be admirable if we really knew them personally. But I will say this. Oum Kalthoum comes to mind first: arguably the most iconic and influential figure in Middle Eastern (specifically Arabic) music. She had an unwavering sense of integrity towards her music. She transcended her art and became a leader who forged an identity for her people. Millions of people attended her funeral in Cairo in the 70s. Her vocal abilities to evoke the sense of musical ecstasy (tarab) in her listeners moved millions across Africa and Asia with an inimitable sensitivity towards improvisation. It is very difficult to describe in words what listening to Oum Kalthoum is. It's a binding human experience. She connected hundreds of millions to something higher.
Who do you aspire to be like one day?
I don't know. I'm still discovering.
How have you used your success to bring goodness to the world?
I don't know if I'm there yet. I am not really involved with any charities or philanthropic organizations, and I am not at a point where my success is sought out for the greater good. I will say though that I do hope my work, specifically in portraying accurate, specific, and transformative Middle Eastern characters, has and can change the way we view and perceive the Middle East. It is an erroneous and, unfortunately, systematic perception based on stereotypes and ignorance. The narrative of representation in the media is changing. And if it's not, it has to. And it should be changing at a quicker pace. We as producers, artists, and audiences, are smarter than that. We can do better. We can do better.
What are your "5 things I wish someone told me when I first started" and why. Please share a story or example for each.
Be Fearless. It's not only okay to fail. Failure is primordial. And a lot of it is okay too. Getting it right and wanting to be great all the time is not only boring but also produces the worst results most of the time. I was once sitting in Rob Leibman's class and I remember thinking: I am not working enough. I haven't worked enough. I'm scared. I'm scared of failing. And then, what do you learn?
Success equals work. Period. When I graduated from school, I found myself jobless with not much experience yet. I was working part-time at the university computer lab. Me. Out of all people. I am not tech-oriented at all. I felt terrible, when I should've felt so excited to be embarking on the journey. Instead, I felt like a failure. What was I thinking? What 'is' is so much more exciting and riveting than what 'should be'.
To Be Less Opinionated. Being too opinionated is unattractive when you're young. You really haven't earned it yet. I once saw a Caryl Churchill play that I didn't like. I expressed my dislike way too fervently at the age of twenty-one. I am now grateful that those who saw the play with me and actually liked it are still my friends. Eventually I ended up meeting and working with Caryl Churchill in a workshop set up at the Public Theater.
How to die on screen. On one of my first jobs, I get to set. There are 300 people around. Never been on a big set before, and suddenly, I have to be squibbed, guns, earplugs, blanks, the whole deal. And I thought to myself, "I've been doing Ibsen, Strindberg, and Chekhov for the past three years and here I am now and I have no idea how to die. Eventually it did look great though.
It's all about story. It's not about you. One of the things that happen to us actors when we are first starting is that we are instinctively led to think that the art form is primarily about us: our character, needs, intentions, or whatever you want to call it. But in fact, it really is primarily about the story. And the best performances are those that serve that story: the 'what' more than the 'why'.
Some of the biggest names in Business, VC funding, Sports, and Entertainment read this column. Is there a person in the world, or in the US whom you would love to have a private breakfast or lunch with, and why? He or she might see this. :-)
Yes. I would absolutely love to have lunch with Judi Dench. She represents everything I believe in when it comes to the artistry of the dramatic art. Can you make that happen? I would be forever grateful. Actually, let's do breakfast, dinner, and tea. For me, Judi Dench's work embodies the essence of why we do what we do. She tells stories with clarity, class, emotional depth, and so much pathos… regardless of what the project is.
Calling all HuffPost superfans!
Sign up for membership to become a founding member and help shape HuffPost's next chapter
This post was published on the now-closed HuffPost Contributor platform. Contributors control their own work and posted freely to our site. If you need to flag this entry as abusive,
send us an email
.