With so many other things to spend your money on this holiday season, paying cash for a flight might not be an option. And with the Holidays quickly approaching if you haven't booked your flights to see family, you may be in trouble. Award available can be scarce this close in and fees can be added on by some airlines, but there are a couple options you still have to book your holiday flight with rewards points.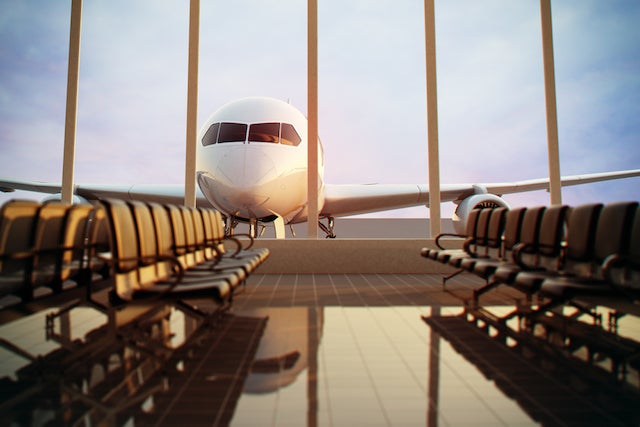 Southwest: Free Checked Bags and Minimal Fees
One of the best discount airlines that flies almost anywhere in the U.S., Southwest Airlines is great. Your first two bags always fly free with any Southwest ticket saving you $120 each round trip! You also won't pay a cancellation fee or change fee if your travel plans change. And there's no close in booking fee.
Southwest doesn't have a published award calendar, but you can find flights for as less than 2,500 miles one-way plus $5.60 fees and taxes. The same short haul flight on a national carrier will cost at least 7,500 miles, depending on which carrier you fly with.
Here's one more reason to love Southwest. With the Southwest Companion Pass, your travel companion flies for only the price of fees and taxes ($11.20 round trip in most cases) when you book a ticket for yourself! By getting the Companion Pass at the start of a year, your travel companion flies free for the next two years.
Delta: When You Need to Arrive on Time
United and American Airlines both charge a $75 fee for booking an award 21 days in. Delta Airlines doesn't charge a close in fee, but award prices can definitely be higher close in. If you don't want to experience a real-life Planes, Trains, and Automobiles, most reliable airline carrier trip, Delta is your best option. Year-to-date, Delta leads the pack with an 84.26% of their flights operating on-time. The average on-time performance for all carriers is only 78.8%.
That stellar on-time performance does come at a premium. Delta award flights are not always the cheapest, but you can still find a good deal on Delta flights, including domestic one-way flights for 5,000 SkyMiles. When you value quality over quantity, give Delta a glance.
When Delta isn't a viable option, the second most reliable "Big Three" carrier is United with an 80.6% on-time performance. The most reliable regional carrier is Hawaiian Airlines with an 88.79% on-time performance.
United and Aer Lingus: Award Flights to Europe
This next recommendation is a tie because you have a few different options to fly to Europe without paying a fuel surcharge.
Aer Lingus is the better option because a one-way economy flight only costs 20,000 miles (Avios). This is 10,000 miles less each way compared to the large carriers. As of November 2017, Aer Lingus is a 1:1 Chase Ultimate Rewards travel partner that makes it even easier to book award flights to western Europe. Unlike the other Avios travel partners like British Airways and Iberia, Aer Lingus doesn't charge the hefty fuel surcharge.
With more European destinations, United might be your next most affordable option. A one-way economy flight costs 30,000 miles and you won't pay a fuel surcharge for any trans-Atlantic flight. Another way to help make your United miles more valuable is to use the United Club Credit Card, to avoid their $75 close-in booking fee when you book an award flight within 21 days of departure.
Don't Forget About Short Haul Avios European Flights
If you plan to country hop once you're inside Europe, a British Airways short haul flight only cost 4,500 Avios each way. You won't pay a fuel surcharge on these flights either because of their short distance.
If you only have Avios to spend this Christmas, you can fly Aer Lingus to Europe and then fly British Airways to get around without spending the first penny in fuel surcharges.
Alaska Air: Flying to Hawaii
When you want to be greeted with "Aloha! Mele Kalikimaka!" this Christmas, Alaska Airlines from the U.S. West Coast to Hawaii is the most affordable route.
One-way economy flights cost 12,500 miles (25,000 miles roundtrip). If you have Avios from American Airlines, British Airways, or Singapore KrisFlyer, you will have to call to secure the lower rate. With such a low award rate, it can actually be cheaper to fly to Hawaii than within the continental U.S.
If an Alaska Air partner flight is booked, also look at booking an American Airlines flight through British Airways or a Delta flight through Korean Air Skypass as well. These two round-trip routes only cost 25,000 Avios per round trip economy.
Exhaust every partner flight opportunity first if you're flying to Hawaii. Booking directly through American, United, or Delta will cost you 22,500 miles each way (49,000 miles round-trip). For a few extra minutes of work, you can save 50%!
American Airlines: Booking Flexibility
If your travel plans are still up in the air, but you know you need to book something now before the good seats disappear, American Airlines holds your seat for 24 hours before you must pay. During that 24-hour period, you can still continue to shop for a cheaper flight or completely change your travel dates and destination with no penalty.
When you will be flying less than 500 miles within the continental U.S. or from the continental U.S. to Canada, your flight will only cost 7,500 Avios one-way. All flights 501 miles or longer will cost 12,500 Avios. Only Southwest and JetBlue can compete with the 7,500 Avios short-haul rate, on a consistent basis, but American serves a lot more cities than these two discount carriers.
Singapore Airlines: Best First Class Award Flights
The perfect gift for yourself this Christmas can be a first class seat on Singapore Airlines. With the redesigned A380 cabins, the first class and business class experience will be better than ever.
For the ultimate flying experience with your own private suite, you can fly from New York City to Frankfurt for 76,000 miles one-way. Their First Class and Business Class options are pretty good values too the Suites class isn't an option.
Since Singapore Airlines is a 1:1 travel partner with the Chase Sapphire, American Express Platinum, and Citi Prestige credit cards you can easily pool your points if you own at least one of these flexible travel credit cards to book your award flight sooner.
Summary
The best flight deal depends on where you will be flying to. Since many airlines have switched to a distance-based or cash value-based award chart, you will spend fewer points for flights that are shorter or cheaper. You can still save a bundle by avoiding the miscellaneous airline fees and even booking flights on partner airlines to have the highest level of success. And although it's not the ideal time to book a Holiday flight you still have some options.
Popular in the Community