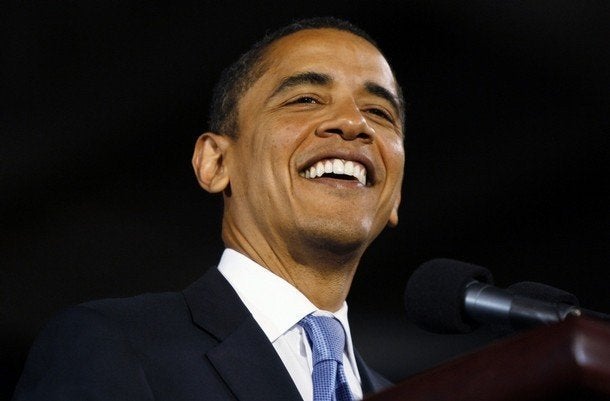 The 2008 election not only marked the election of America's first African-American president, it also saw the strong and clear political emergence of a new, large and dynamic generation and the realignment of American politics for the next 40 years.
The first large wave of the Millennial Generation, about one third of the young Americans born from 1982-2003, entered the electorate to decisively support President-elect Barack Obama. Young voters preferred Obama over John McCain by a greater than 2:1 margin (66% vs. 32%). This is well above the margin given by young voters to any presidential candidate for at least three decades, if not at any time in U.S. history. In 2004, young voters preferred John Kerry to George W. Bush by a far more narrow 10 percentage points (55% to 45%). Moreover, the support of young people for Obama crossed all ethnic lines: he won the votes of a majority of African-American (95%), Latino (76%), and white (54%) young people.
Dispelling the myth that young people never vote, Millennials cast ballots in larger numbers than young voters had in any recent presidential election. About 23 million young people, an increase of 3.4 million over 2004, accounted for almost two-thirds of the overall 5.4 million increase in voter turnout. Their participation increased at a rate greater than older generations. As a result, young voters increased their overall share of the vote from 17 percent in 2004 to 18 percent in 2008. In contrast to previous recent presidential elections, a majority of young people voted in 2008 (53%), and in the competitive battleground states, youth turnout was even higher (59%). This was significantly above the 1996 (37%), 2000 (41%), and 2004 (48%) levels. In the earlier elections, "young people" were primarily members of Generation X, an alienated and socially uninvolved cohort; by contrast, the young voters of 2008 were mostly members of the civic-oriented Millennial Generation.
Their unified support for Barack Obama combined with their high turnout made the Millennial Generation the decisive force in his victory. Young voters accounted for about seven million of Obama's almost nine million national popular vote margin over John McCain. Had young people not voted, Obama would have led McCain by only about 1.5 percentage points instead of seven. Republican Internet guru Patrick Ruffini pointed out that without Millennials, Obama would not have won the combined 73 electoral votes of Florida, Indiana, Ohio, and North Carolina. While he may still have won in 2008 without young voters, Obama's margin and his political mandate would have been far narrower.
Contrary to the hopes of many Republicans, the Millennial Generation's support for Barack Obama is not a one-time phenomenon. Millennials are every bit as supportive of the Democratic Party as they are of Obama personally. Millennials identify as Democrats over Republicans by a 2:1 margin and Pew survey results indicate that they have done so since at least early 2007, well before Obama emerged as a well-known national political figure. More of them consider themselves liberals rather than conservatives (31% to 18%), as well. When it comes to policy, Millennials are liberal interventionists on economic issues, active multilateralists in foreign affairs and tolerant non-meddlers on social issues -- a profile that most closely matches the Democratic Party's platform as well as the new President's agenda. Their propensity to vote straight Democratic was clearly evident in 2008 when young voters supported Democratic congressional candidates by about the same margin that they did Obama (63% vs. 34%).
What's more, as with previous civic generations, they are likely to vote a straight ticket for their preferred party for the rest of their lives. The Millennial Generation is ready to take its place as America's next great Democratic civic generation, just as their GI Generation great grandparents did nearly 80 years ago. Welcome to the Millennial Era.
Popular in the Community