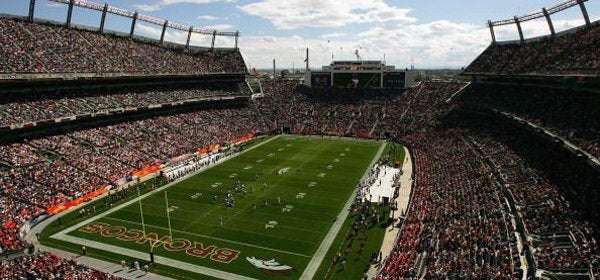 Obama will accept the Democratic nomination at Denver's Invesco field -- which can hold over 75,000.
"The Democratic Party is nominating a true change candidate this August, and it is only fitting that we make some big changes in how we put on the Convention," DNC Chairman Howard Dean says. "By bringing the last night of the Convention out to the people, we will be able to showcase Barack Obama's positive, people-centered vision for our country in a big way."
"Barack Obama's campaign for change has inspired millions of Americans and brought people into the political process who might never have been involved," said Convention Co-Chair Kansas Governor Kathleen Sebelius. "This change in the Convention program will allow thousands of first-time participants a chance to take part. I can't think of a better Convention finale for our nominee who has made reaching out to voters a hallmark of his campaign."
"Senator Obama and the DNCC have truly brought the community into the Convention," said Colorado Governor Bill Ritter, Jr. "This decision will enable thousands of residents from Colorado, the Rocky Mountain West and across the nation to witness history first hand. What a way to fire up our grassroots activists as we head into the fall campaign."
The move from the Pepsi Center convention hall means "accepting the party's designation, historic as it may be, will not be the central focus of his remarks," The Nation says. "Rather, Obama will be putting the convention -- and the Democratic party -- behind him as he launches . . . outreach to Americans who don't usually vote and Americans who don't usually vote Democratic."
Popular in the Community