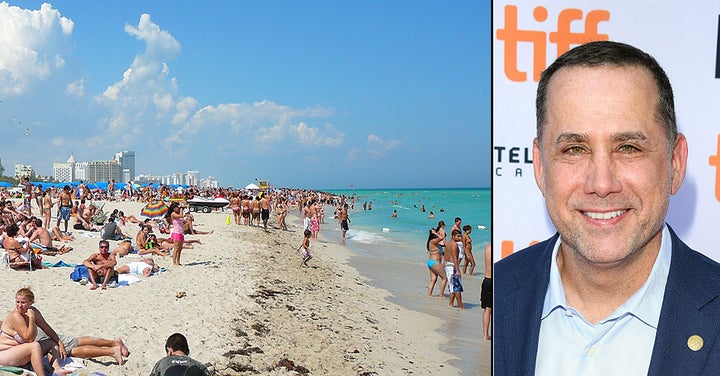 Florida officials have concluded that swimming in the waters of South Beach is hazardous due to human feces in the waters, with the most likely culprit being a new pumping system intended to keep the low-lying island dry during next week's king tides. The Miami Herald reports:
Miami-Dade's branch of the state health department reported levels of the bacteria enterococci that exceed federal standards on South Beach and at the north beach of Crandon Park on Key Biscayne. The presence of the bacteria, which is found in animal and human intestinal tracts, is an indicator of fecal pollution. That pollution may come from storm water run-off, wildlife, pets and human sewage. "The results of the sampling indicate that water contact may pose an increased risk of illness, particularly for susceptible individuals," read the advisory.
Speaking of things that are both low and lying, in May, I asked Miami Beach Mayor Philip Levine what he planned to do about scientific reports indicating the presence of human poop in the waters off his city.
Levine responded on Facebook: "Nothing because that it a big fat lie! Thanks."
And in the three months since he made his promise to do nothing about water quality, he's succeeded wildly.
South Beach visitors can thank the Mayor for living up to his promise and doing absolutely nothing in the last three months, leading to a swimmer's advisory from county health officials, due to the high level of human waste pumped into near shore waters surrounding the beleaguered tourist town.
This week, Mayor Levine was in Toronto for the big film festival, skipped a contentious meeting about zika virus spraying at Miami Beach City Hall
It's an elegant solution to Miami Beach's difficult problems, fly a thousand miles away to hang out with celebrities.
Meanwhile, the Mayor's propaganda machine - he doesn't take a salary, but does pay for a lot of full time self-promotion online - created the ironically titled theme "Rising Above" to describe how the island city is handling a swarm of poop in its waters and a swarm of disease bearing mosquitos on land.
Unfortunately, Miami Beach's efforts didn't include anything at all to warn swimmers of problems and in fact, the original flyer design depicted pristine blue water.
So I'll leave readers with this revised flyer design to share with their friends and loved ones, so they understand clearly, precisely what is going into the waters off South Beach today.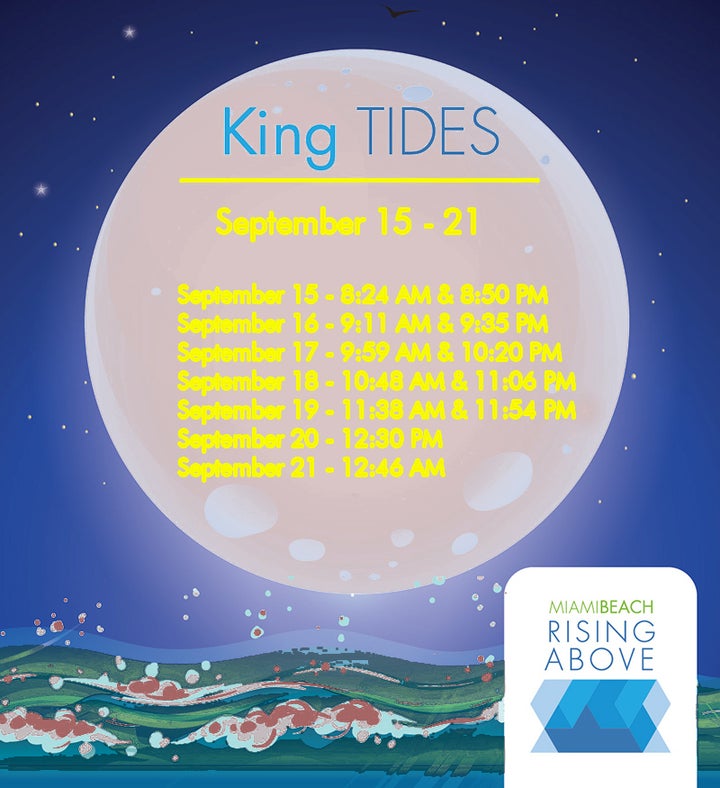 Calling all HuffPost superfans!
Sign up for membership to become a founding member and help shape HuffPost's next chapter