The National Association of Super Fun People Who Like Cool Stuff just released the results of their very official and unbiased survey, and it pretty much shows what we already knew: 100 percent of currently alive humans would like a slide in their home. It's science, guys -- no use arguing with facts.
Any day now we're expecting an announcement from the White House regarding indoor slide tax rebates. But in the meantime, here's some inspiration to help you decide what kind of sweet, sweet slide you'll build in your soon-to-be-rad abode.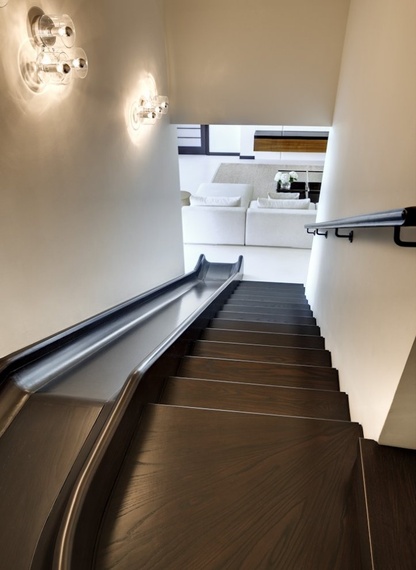 Image / Architizer
"Honey, did the maid forget to polish the slide again?" this homeowner asks on a weekly basis as he gorges himself on golf-leaf wrapped sushi filled with lobster caviar.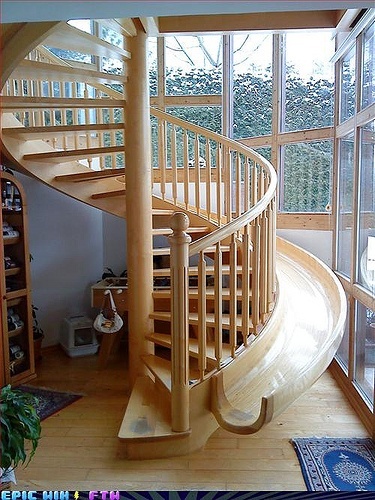 Image / epicwinftw.com
Stairs up, slide down. Them's the house rules. You break 'em, you have to go into time out in that scary litter box in the corner.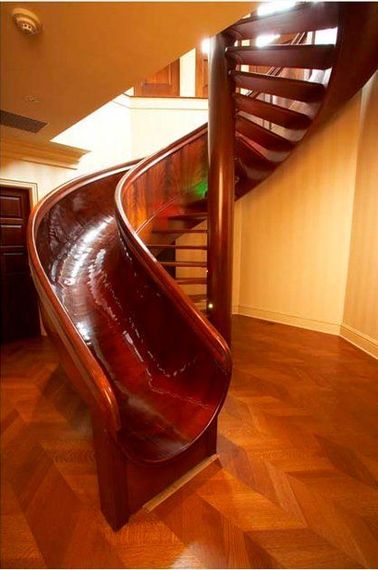 Image / Scott A. Jones
Inventor Scott A. Jones' circular mahogany slide took over 15 months to build at his home in Carmel, Indiana. It involved a cold-molding technique that used two kinds of mahogany, 30 gallons of epoxy, and some other boring things that nobody actually wants to know about because they just want to go down that goddamned gorgeous slide again and again until they're sick.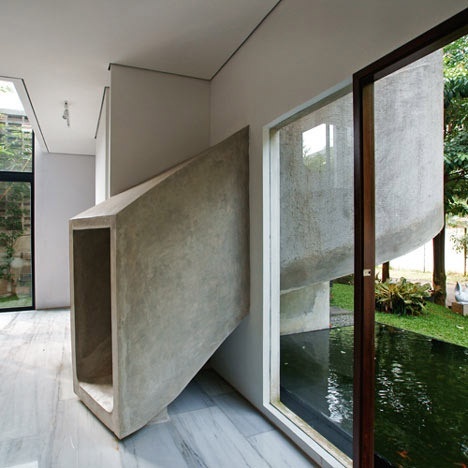 Image / Dezeen
Gonna go ahead and say this one probably isn't something any of you can afford.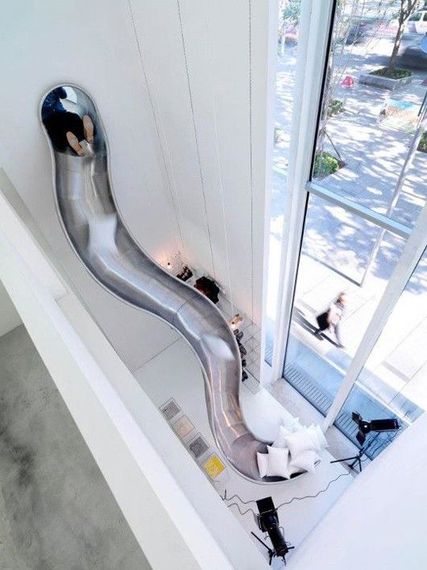 Image / architectureartdesigns.com
Every turn on the slide comes with a free souvenir photo to help you remember what a simple life you lead.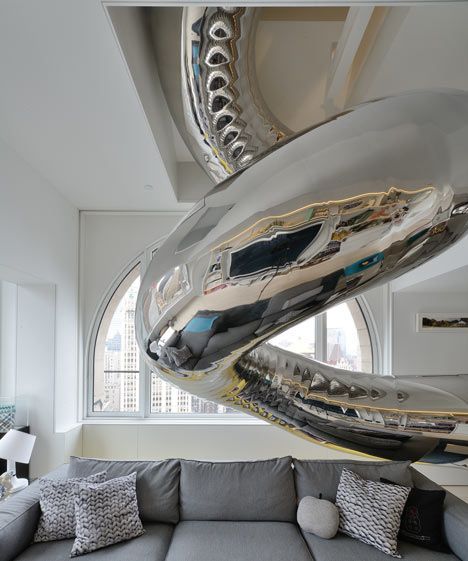 Image / Dezeen
Very Flight of the Navigator. Use the superior information in your inferior brain to... slide down this thing. Compliance!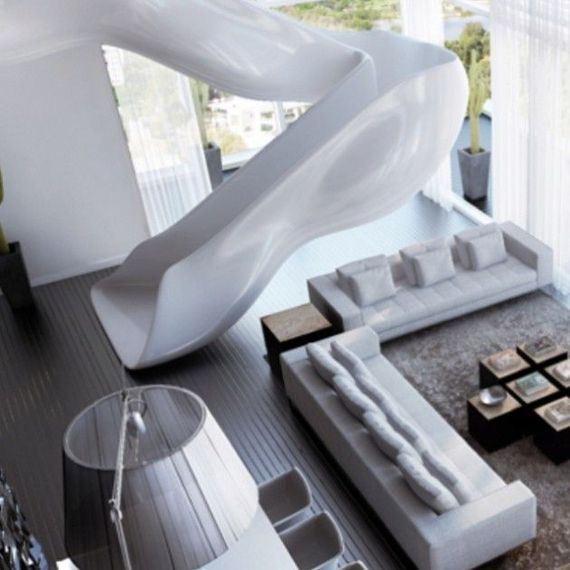 Image / architectureartdesigns.com
Last time I saw curves that dangerous was, well, this morning in the mirror. (Your mom was standing in front of me.)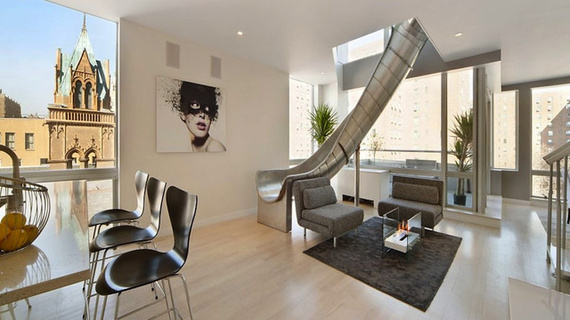 Image / Curbed
This half-tube stainless steel slide is in the former home of a pro poker player who sold it -- it being two connected penthouses in a NYC luxury building -- for a cool $3.3 million. Just going to assume he never, ever showed any sort of emotion while going down that slide.
Related