There are plenty of predictions and theories about the 2016 presidential election that won't be answered until votes are cast -- but there's one thing we do know: Women will have a major impact on the outcome.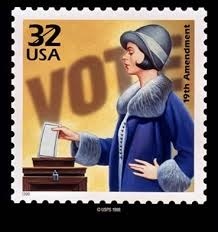 We are already making history. For the first time, two women are contenders for their party's nomination; one is a front-runner. No matter what your political persuasion, it's a milestone to be celebrated.
Knowing this, campaigns are targeting early ads toward women -- touting how well the candidates know us and how much they've supported or will support the issues we care about. It's a golden opportunity for us to engage with them and call for proposals that address the persistent challenges we face.
In these and other ways, women are disproportionately affected by the action (or inaction) of policymakers. That's why our participation in the political process is so important -- especially now, when candidates are clamoring for our vote.
The outcome of this election will be as important to women as women will be to the outcome of this election. We need to realize our potential as influencers, to lead conversations that focus on our issues, and press candidates on both sides for policy solutions. This is our time -- let's make the most of it.
Calling all HuffPost superfans!
Sign up for membership to become a founding member and help shape HuffPost's next chapter