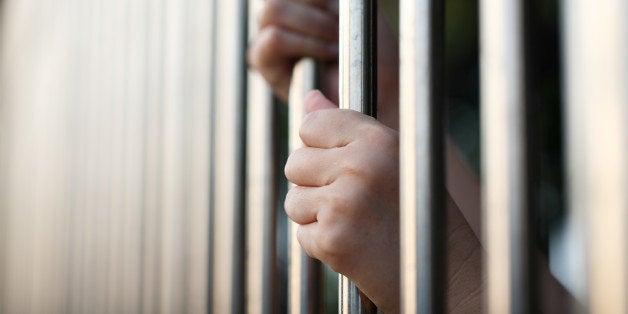 Human Rights Watch has released a report, Callous and Cruel, on the "unnecessary, excessive, and even malicious force" used in jails and prison to control inmates with mental illness. It's an issue that NAMI has long been concerned with, except that it's more than an issue or a concern.
It's an outrage that should shock the conscience of America and we need your help to change it.
People unfortunately often end up in jail or prison when they don't get effective treatment for mental illness. In another report this year, Incarceration's Front Door, the Vera Institute of Justice found that more than two million people with mental illness are booked into county jails alone, but as many as 80 percent don't get treatment after they arrive.
Imagine putting people in jail when they experience a heart attack. Imagine a family being told that a spouse, son or daughter has suddenly experienced a psychiatric crisis and as a result faces a prison term. One in five adults experiences a mental health condition at some point in life. No American family is immune from risk.
There is no one solution to the horrors presented in the Callous and Cruel report, but the prescription includes getting people living with mental illness the right help in their communities before the criminal justice system ever gets involved. It includes providing the right kind of treatment and supports in jails or prisons.
It includes discharge planning and community services after release so that a person doesn't return.
Reform requires investment, but it doesn't take a rocket scientist to realize the economic absurdity of our present system. In Wayne County, Michigan, for example, it costs $31,000 annually to house a person living with mental illness in jail, while community mental health services would cost about $10,000.
One key reform we need is nationwide expansion of crisis intervention team (CIT) programs for law enforcement. CIT trains police officers to respond more safely and humanely to individuals experiencing mental health crises by using "verbal de-escalation" skills and taking them to where they can get medical care rather than to jail. This leads to better outcomes.
Better outcomes include recovery and wellness.. NAMI South Carolina leader Paton Blough's story serves as inspiration. At the age of 26, he was jailed after onset of a manic episode. Over three years he was arrested six times and every time, he was convinced police intended to murder him. He received two felony convictions for actions while incarcerated -- spitting on a guard and threatening a public official. Financially he was ruined. He lost his home in foreclosure, his marriage and contact with his children.
As part of recovery, Paton had to overcome the stigma he himself internalized. His actions weren't a reflection of bad character, but instead medical illness. Today, he helps train police officers for CIT programs.
Paton's most dramatic moment in recovery came when 30 police officers applauded him after his first presentation--including one who previously had arrested him.
Callous and Cruel recommends that jails and prisons adopt strategies that
suit the "unique needs and vulnerabilities of prisoners with mental disabilities." These must include CIT for Corrections which some states already have adopted and a prohibition on the use of solitary confinement on prisoners with mental illness.
Criminal justice reform means saving the lives of people like Paton Blough. It means understanding that recovery involves treatment, hard work and courage and requires community support.
NAMI is currently working to pass legislation in Congress, S. 933 and H.R. 1854, the Comprehensive Justice and Mental Health Collaboration Act, to provide support for state and local law enforcement and correctional training, jail diversion and community reentry programs. We are also working with the National Association of Counties, the Council of State Governments Justice Center, the American Psychiatric Foundation, police associations and many others to challenge state and county leaders to adopt reforms. The effort is called the Stepping Up Initiative. Sep by step, we can save both lives and money, but it is going to require everybody's help, including yours. So sign up today.
In addition, help us pass S.933 and H.R.1854. Please take action today. Let's work together to end the callousness and cruelty of the current system.
Popular in the Community