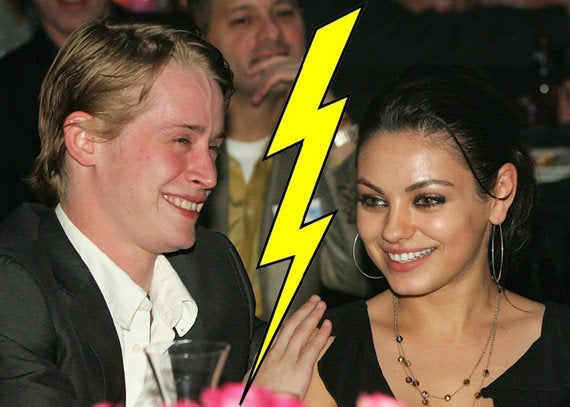 The dance is over. After quietly dating for eight years, Mila Kunis and Macaulay Culkin have quietly ended their relationship.
"The split was amicable, and they remain close friends," a Kunis rep told the New York Post. The paper also reported that the pair ended things a while back, but kept it quiet while Kunis promoted her Golden Globe-nominated film.
Culkin, 30, the beloved child star of 'Home Alone,' began dating 'Black Swan' star Kunis, 27, in 2002, when she starred in both 'That 70's Show' and 'Family Guy.' Culkin has stated that his love for the animated show helped begin their relationship.
In 2006, rumors spread that the couple was engaged. Kunis flatly denied that to Parade Magazine in 2007, but she did open up about how healthy and loving their relationship was at the time.
"We're incredibly private, and I think we relish the privacy we do actually have and are able to sustain it," she said. "We enjoy each other's company. We like to read books or play video games or watch TV or go to the movies. And he's an amazing cook. He makes dinner every night."
At the time, Kunis raved about Culkin:
"There are a lot of things people want him to be that he's not," Kunis continued. "He's an amazing, simple guy, who is probably the most brilliant person I've ever met. He's so, so smart and so aware and so kind and so sweet. Unfortunately, that's not what people want him to be, so they write stuff."
Even in 2009, Kunis spoke of how the pair worked through their problems.
"You find a steady rock in your life and that's all you need. We have our ups and downs, but work through them," she told Women's Health Magazine.
Culkin married actress Rachel Miner in 1998, but the pair separated in 2000 and were divorced in 2002.
Popular in the Community