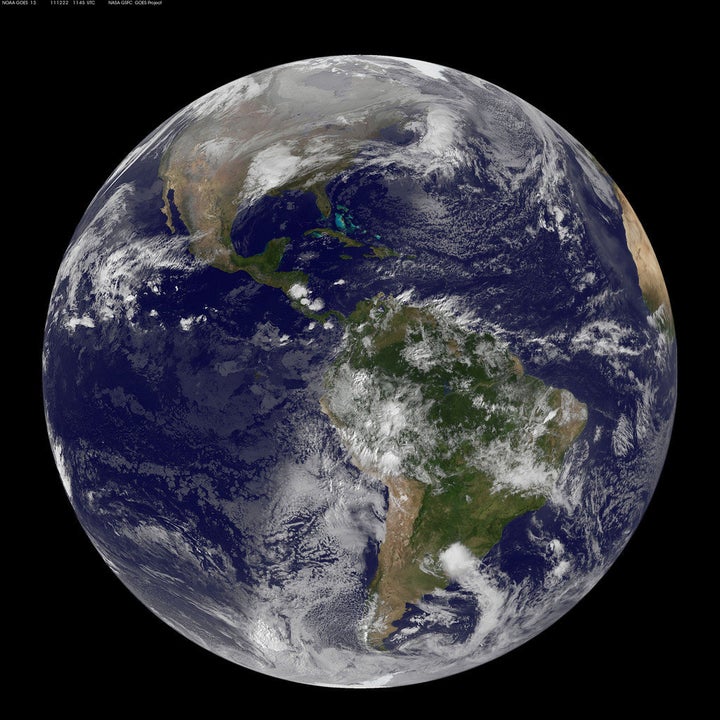 Though by no means a climate change denier, Richard Muller, a physicist at the University of California, Berkeley, whose work in nuclear and astrophysics is well known, had long been suspicious of some of the science underpinning the accepted catechism on global warming.
He wondered, for example, about the the potential for urban areas, which retain and generate inordinate amounts of heat, to distort data suggesting that things were getting warmer. He also questioned the reliability of surface temperature readings collected from aging and error-prone monitoring stations all over the planet.
Casual readers, perusing the headlines over the last two weeks, would be forgiven for thinking otherwise.
Muller suggested the bluster on all sides was somewhat misplaced.
"It is ironic if some people treat me as a traitor, since I was never a skeptic -- only a scientific skeptic," he said in a recent email exchange with The Huffington Post. "Some people called me a skeptic because in my best-seller 'Physics for Future Presidents' I had drawn attention to the numerous scientific errors in the movie 'An Inconvenient Truth.' But I never felt that pointing out mistakes qualified me to be called a climate skeptic."
In a nutshell, Muller and his team at Berkeley, which includes his daughter, Elizabeth, merged and analyzed a staggering amount of data collected from temperature monitoring stations the world over in order to address several complaints about climate research thus far. Skeptics, for example, have long argued -- legitimately, in Muller's view -- that climate researchers have relied on too small or too selective a sample of station data to definitively conclude that temperatures are rising; that many of the stations offer unreliable data, or are skewed upward by proximity to urban "heat islands"; or that researchers have made inappropriate adjustments in data to compensate for changes in measuring equipment and other local variables that crop up over decades of pulse-taking.
None of these concerns proved significant. "Our analysis of the complete data set showed that none of these four major concerns of the skeptics had biased the answer," Muller said.
In fact, the results closely matched most previous analyses showing a clear up-tick in temperature -- roughly 1 degree Celsius -- over the last half-century. And their estimate even exceeded the conservative estimate of a 0.64 degree increase promulgated by the United Nations' Intergovernmental Panel on Climate Change.
Asked whether his group's findings have been mischaracterized since publication, Muller -- who has been accused of mischaracterizations of his own -- was unequivocal. "By nearly every news, radio, and TV station that has reported on us," he said. "I have been misquoted more in the last two weeks than in the prior several decades of my professional life." Among other trouble spots, Muller said, was the headline put atop his own op-ed contribution to The Wall Street Journal, which described his findings as "The Case Against Global-Warming Skepticism."
Muller said he'd submitted a much more contemplative title for the piece -- "Cooling the Warming Debate."
"I certainly feel that there is lots of room for skepticism on the human component of warming," Muller said.
Indeed, if anything qualifies Muller as any sort of climate skeptic, it's on this point -- but only in the broadest sense. What role do humans play in all this warming? The BEST team didn't examine this question, but for most researchers, it's long been a bit of a no-brainer. Carbon dioxide, among other gases, acts like a great big blanket around the planet, trapping heat in the atmosphere and driving temperatures upward. As for where the carbon dioxide is coming from, if you drive a car, use electricity or otherwise live in the modern world, just look in the mirror.
For his part, Muller doesn't dispute that human activity plays a large role, but the scientist in him remains uncertain of just how to quantify that. "Although it is not a conclusion of the Berkeley Earth group, it is my personal opinion that greenhouse gas emissions from humans have contributed to the observed warming," Muller said. "The IPCC says that 'most' of the 0.6-degree Celsius warming of the past 50 years is anthropogenic. If 'most' means between 0.3- and 0.6-degrees Celsius, then that is certainly within the realm of possibility."
Muller added that the work done by his team does show that "variations in the temperature of the North Atlantic have a much larger effect on the global land temperature than had previously been recognized." Many researchers suspect that these North Atlantic variations are due to fluctuations in what's called the "thermohaline circulation" -- a slow and deep flow of ocean water around the planet.
"If that is the case," Muller said, "then part of the [temperature] rise observed may be due to such ocean variability, and that would imply that the human contribution is less."
The foundation also noted that the BEST team had examined neither humanity's role in rising temperatures, nor whether ocean temperatures -- as opposed to land-based readings -- suggest that global warming is actually slowing, as some skeptics believe. Muller says further examination of those questions are on his to-do list.
"Scientists," he said, "have a professional responsibility to be skeptical."
Reporting for this article was contributed by Joanna Zelman.
Related
Popular in the Community