The Philippines is one of our favorite countries in Southeast Asia. It's got incredible natural beauty, kind locals who take you under their wings, tons of activities and killer beaches.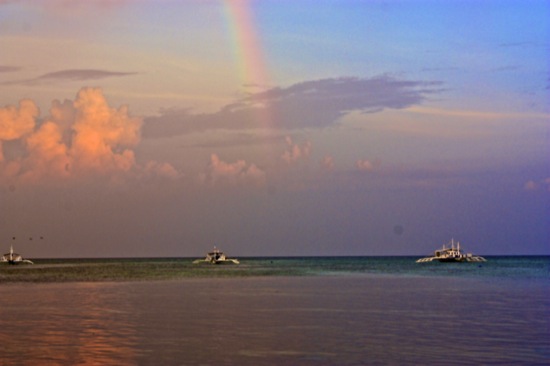 Unfortunately, the beauty of the Philippines comes at a price, and that price is natural disasters. With over 7,000 islands to pick from, Mother Nature can hit hard, and Typhoon Haiyan this past November was no exception. More than 6,000 people perished due to the cyclone, and countless others are still attempting to rebuild and reclaim their lives.
But it's not all doom and gloom. The Philippines remains open for business and tourists, and you can do your part to help aid the recovery efforts by visiting this country and discovering its surreal beauty for yourself. Can you think of a more stunning and deserving place to spend your tourist dollars?
Here are five of our favorite spots among the thousands of Filipino islands:
1. Malapascua: Sharks and Sand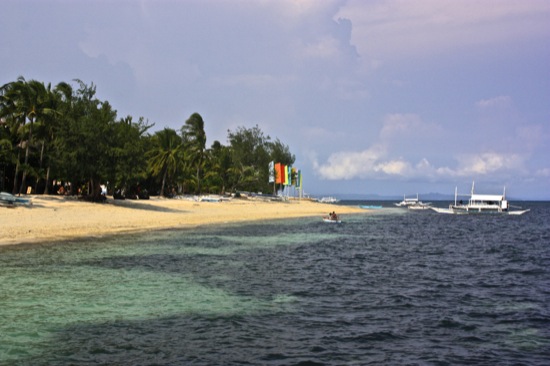 Sadly, the whole of Malapascua was leveled by the typhoon, so it's unclear when the island will be open for business. From what we've heard, the dive shops and locals are busy repairing structures and getting prepared for a better 2014. Your presence and tourist dollars could make the difference in how quickly the residents of Malapascua get back on their feet.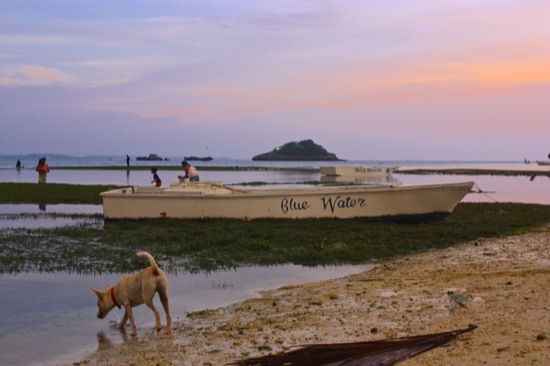 2. Camiguin: Volcanic Waters and History
Nicknamed the "Island of Fire," Camiguin boasts attractions not found anywhere else in the Philippines, including hot springs, cold springs, soda water springs, one-meter-wide clams, black and white sand, surging waterfalls, and sunken ruins. There are few tourists, no touts, and cheap bungalows all along the coast. This is the Philippines of yesteryear.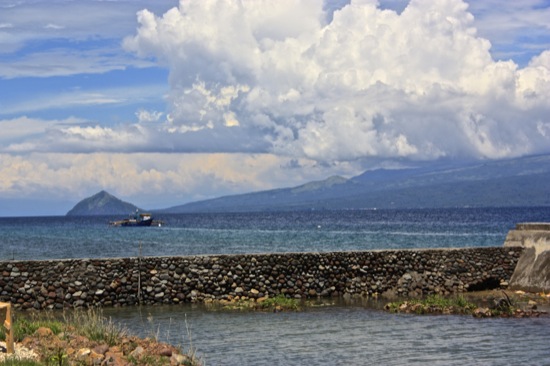 In 1871, a volcanic eruption wiped out a whole town in Camiguin and took with it a cemetery, a church, and hundreds of people. Where the cemetery sunk is now marked by the remainders of a huge cross, but underneath the cross is where the treasure lies. The tombs have long ago been covered up by coral, so the surrounding waters are full of beautiful fish and, evidently, giant clams.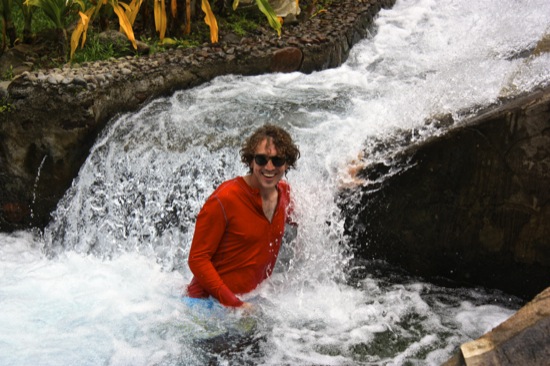 Camiguin's volcanic history also means cold springs to cool you off during the day and hot springs to warm you up at night. Don't be surprised by people snapping pictures of you in the pools. If you're gracious enough, they might even invite you to a picnic. One family we saw had an entire suckling pig!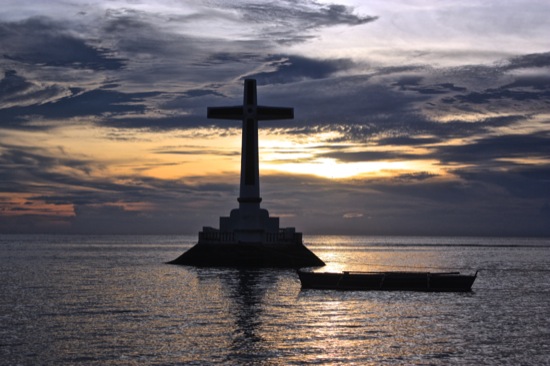 3. Panglao and Balicasag: Thriving Corals and Underwater Life
Technically an island connected to Bohol by a bridge, Panglao and the offshore Balicasag offer prime diving close to the "mainland." If you think the water at Panglao's Alona Beach is clear, prepare to be blown away when you look underneath your dive boat and see at least 15 meters of thriving coral reef! Our first dive, at Cathedral, took us past swinging soft corals and a huge sea turtle that, after observing us for a few minutes, swam off without a backwards glance. Our second dive began at Black Forest and ended at Turtle Point. We saw five huge sea turtles, a school of at least a thousand jackfish, and tons of other interesting fish whose names escape me.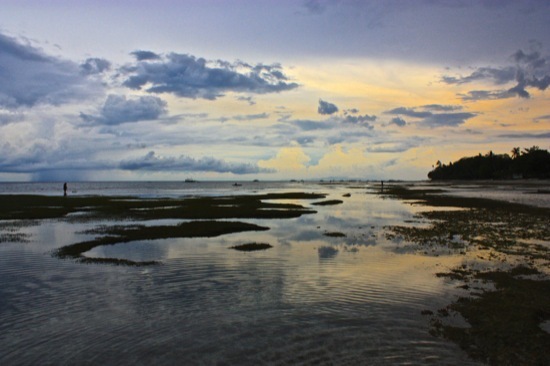 If you're a diver, Balicasag is a must, and it's very much open for business.
4. Siquijor: Unreal Beaches
Historically famous for its healers and spirits, the real magic of Siquijor is in the water, which is at least five shades of blue that you've never seen outside a Crayola box. If you're expecting tons of attractions, this isn't the place for you. But if you want a laid-back isle with some local flavor, then hop on a ferry and head over to Siquijor. After all, a place pronounced "sicky-whore" is sure to deliver some memories, right?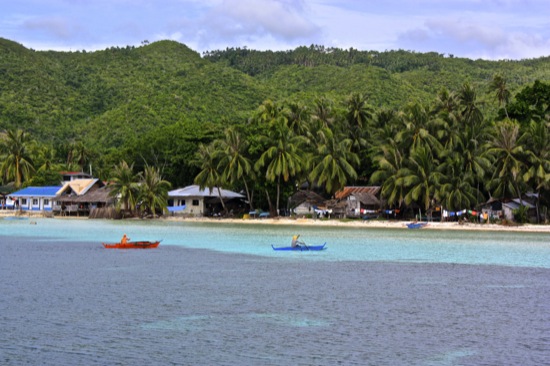 While the local tourism board boasts of the wealth of Siquijor's attractions, for us, the only must-see and do was relaxing on one of the many beautiful beaches around the island. We stayed in the area known as Sandugan, which meant we had a beach and a thriving coral reef right outside our door. Needless to say, most of our days were spent lazing on the hammocks above the water, swimming, and snorkeling -- except that one afternoon when we decided to jump off cliffs...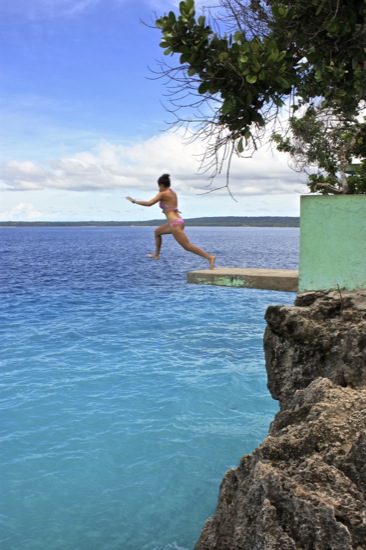 5. Bohol: Chocolate Hills and "Gollum"
Most visitors come to Bohol to check out the strange "Chocolate Hills," over 1,000 perfectly conical hills that were supposedly formed thousands of years ago by the effects of rainwater on coral deposits. Whether or not you buy the explanation, the hills, green when we saw them, are strangely interesting: all relatively the same shape and size, very close together, and completely different from the surrounding landscape.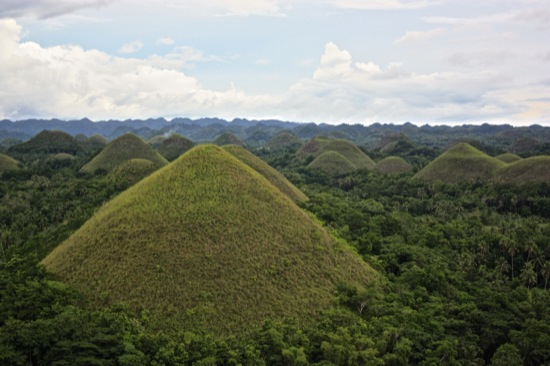 The hills are located in the middle of the island, surrounded by lush rainforest and calm rivers. The drive there is easy and beautiful, taking you past rice paddies, grazing buffalo, and old Spanish-style churches -- some of which were damaged by the earthquake and typhoon.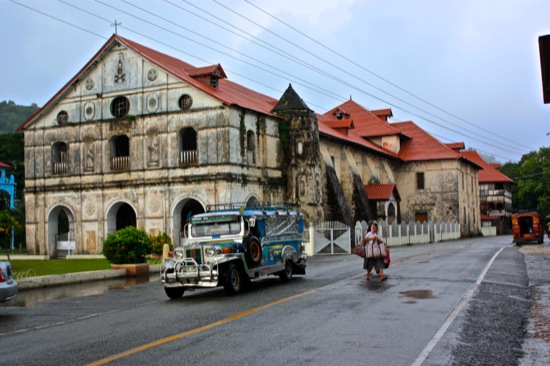 The other things you'll pass, though you'll never see them, are tarsiers. These strange nocturnal creatures grace the interior of Bohol at one animal per hectare. However, unless you're a talented trekker and animal spotter, your best bet is to stop at the sanctuary on the way to the Chocolate Hills and see them there. The first thing you'll notice about tarsiers are their eyes, which seem to be half the size of their head. The animals can't actually switch their gaze, so instead Mother Nature has blessed them with the ability to rotate their heads a full 180 degrees. After you're done staring at their eyes, check out their hands and feet. Gollum, anyone?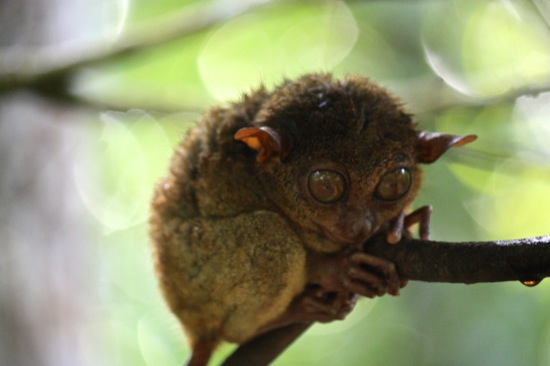 Have you visited the Philippines? Would you consider a visit? Leave a comment to let everyone know your favorite island!
Photos courtesy of Rob Eroh
You can also follow our adventures in real time by visiting our blog and signing up for updates.