We still have a few days left in August, and though National Rum Day is behind us by a few weeks, we are still in National Rum Month. That means there's still time to explore some new, as yet undiscovered rums to be tried – and we've got three suggestions for you. Give these a try over the next week and see if you can find a new favorite!
Papa's Pilar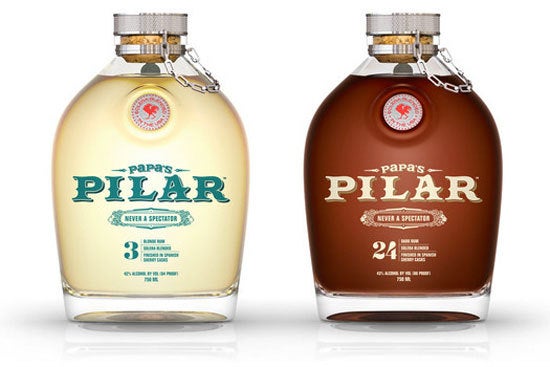 We're huge fans of Ernest (Papa) Hemingway, and were pretty damned thrilled when we were told the writer's estate was working with a rum brand inspired by the life of the adventuring author. Papa's Pilar – named for Hemingway's personal yacht, the Pilar – is a hand-selected blend of rums from the Caribbean, Central America and the United States. For their Dark Rum, the varieties blended are up to 24 years old, from both column and pot-stills, and are finished in Spanish sherry casks. We were immediately hooked on the dark rum, with its maple syrup nose and flavor and a bit of pepper halfway through. Their second line, though, the Blonde Rum (the first to be designated as such) is also pretty noteworthy. The Blonde includes a blend of column-still made rums from 3-7 year old varieties that are then finished in (again) Spanish sherry casks. This has a lot of honey, vanilla, and butterscotch. This is one of the only light rums we've had that is great served solo on the rocks. Give either of these a try if you're lucky to be in one of the thirty states it can be found in!
Roaring Dan's Maple Flavored Rum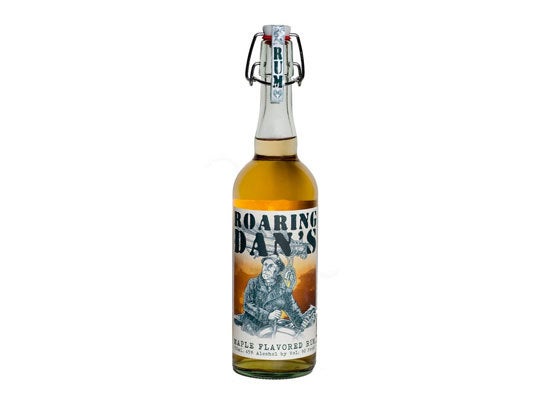 We stumbled this past week into a great craft distillery in the middle of beer country. Sitting in Milwaukee is the small Great Lakes Distillery – the first craft distiller in Wisconsin since prohibition, and they make a bang-up rum. Roaring Dan's is named after the only man to be tried for piracy on the Great Lakes, "Roaring" Dan Seavey. Seavey, who lived in Milwaukee, enjoyed raiding cargo vessels at night while they were moored, stealing their cargo and whatever else he could haul off. He would also frequently kidnap and smuggle women across Lake Michigan to later sell them into prostitution. There are plenty more stories out there, these are only the things we can talk about in present company! If there's a better guy to name rum after we'd love to hear about him. In any case, Great Lakes uses "Grade A" sugar molasses followed by maple in the second fermentation. The result is a sweet and buttery rum with a hint of maple on the nose and in the finish. This is delicious sipped neat or on the rocks (for our part we really loved it on ice).
Diplomatico Rum Reserva Exclusiva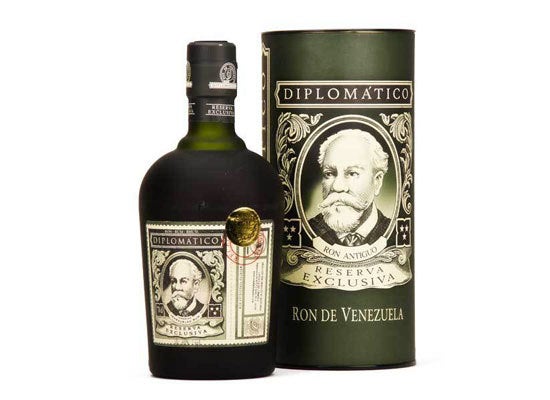 We fell in love with this rum a few years ago when they sponsored one of our presentations, and it was the best sipping rum we'd ever tried! Disti lled in Venezuela since 1959, Diplomatico Rum has been a favorite throughout Central and South America. Despite the (ahem) issues that Venezuela has been experiencing lately, it seems their number one distillery - Destilerías Unidas S. A (or DUSA) – is still producing and innovating. This rum is distilled in traditional copper pot stills and then aged for up to 12 years in small oak casks. This is a beautiful sipping rum, with notes of maple syrup and brown sugar, but also orange peel and cinnamon.
So there you go, three different rums to finish off your Rum Month. Give these a try and let us know what you think in the comments!
REAL LIFE. REAL NEWS. REAL VOICES.
Help us tell more of the stories that matter from voices that too often remain unheard.
This post was published on the now-closed HuffPost Contributor platform. Contributors control their own work and posted freely to our site. If you need to flag this entry as abusive,
send us an email
.