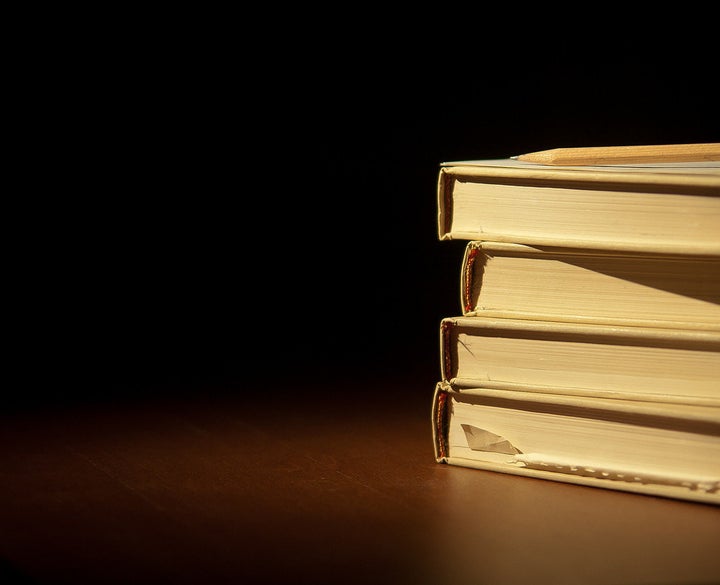 At the minimum, there are five weeks of summer left. For some, close to eight. There is no way you have read as much as you wanted this summer, even if you have perused the PDF of Go The F*ck To Sleep every day since early June. Except for the last episode of Friday Night Lights and the new season of Breaking Bad, nothing good is on television. You've already seen Cave of Forgotten Dreams and Hangover II, so, you've got some reading to do.
San Franciscans are lucky to live in The City of Writing. Those in the extended Bay Area are fortunate not just for San Francisco literary osmosis but also to have authors of immense talent typing away just down the street. No reason, then, to look to New York or Los Angeles for excellent summer writing. An exciting crop of locals are producing some of the best books around, whether it's poetry, nonfiction, or fiction.
I've prepared a little menu for you to carry along next time you visit your favorite independent bookstore. Let them serve you up a heaping helping of bookish Bay Area goodness.
A quick note about my note: some of these titles might not be familiar to you, but I've tried to highlight first books or books published by independent or university presses that may have flown under the overculture radar. In other instances, I've refreshed your memory about books published in 2010 that are now out (or soon to be out) in paperback.

Nonfiction
I've always been a fan of nonfiction, especially the essay, but only recently have I cottoned to memoirs. I still steer clear of the overarching grand personal narrative, but I have found myself intrigued by the personal essay. High on my list is the debut collection of personal essays by San Franciscan Ryan Van Meter, called If You Knew Then What I Know Now (Sarabande, $15.95). Comprised of fourteen interconnected essays, mostly about coming out in The Bible Belt, Van Meter's collection navigates between personal confession and cultural exploration. His chapter on the etymology of the word "faggot" is fascinating reading, as is the short piece "First," which explores an early epiphany resulting from an off-hand remark.
Another excellent collection of personal essays is My Ruby Slippers: The Road Back To Kansas (University of Nebraska Press, $15.95) by Oaklander Tracy Seeley. Part rumination on place, part exploration of illness, part interrogation of memory, Seeley's candid book makes fascinating connections between rural Kansas, her childhood home, and urban San Francisco, where she lived for many years. Locals will identify with her descriptions of The City By the Bay, and others like me, who moved here from the Plains States, will recognize the ethos of space so part of America's farmland.
Place is key for two other excellent books. The first, Laura Cunningham's A State of Change: Forgotten Landscapes of California (Heyday, $50) is a very cool book that defies easy description. Perhaps it is best described as a mélange of archeology, paleontology and landscape painting. I love the before and afters. You will too. Also, if you haven't already, check out Rebecca Solnit's Infinite City: A San Francisco Atlas (University of California Press, $24.95 though currently on sale). I love this book. It's smart and creative and perhaps even revolutionary. You'll never see San Francisco the same way again.

Fiction
I should confess here that I don't read that much literary fiction anymore. I suppose, like David Shields and Zadie Smith, I'm afflicted a bit with what both writers have dubbed "novel nausea." So, I've gotten back together with the short story. We broke up for a while, went our separate ways but now we've found each other again. And while it's too early to tell (I can be impossible to live with) it might be love.
Two collections from 2010 that won my heart are Yiyun Li's Gold Boy, Emerald Girl (Random House, $25; $15) and Suzanne Rivecca's Death is Not an Option (W. W. Norton, $23.95). Though the collections differ in tone, subject matter, and pacing, both are jam packed with suspenseful, character-driven stories that will make you believe in the power or the short, intense tale. Rivecca's female narrators are smart but odd, eccentric but compelling while Li's exotic and diverse settings allow for her characters to go both outward and inward.
However, if the only thing that can get you into bed is a novel, I'd set you up with Caribou Island (Harper; $25.99) the new book by Fremont resident David Vann. Think landscape, Alaska, dissolving marriage, and a cool alternative narrative structure.
Poetry
Not long ago, I wrote a column claiming that San Francisco has become the poetry capitol of the United States. Though I received a little pushback, I'm even more convinced I was right. Aside from the high profile compilations by Kay Ryan (who won the Pulitzer Prize) and Robert Hass (who very easily could have), there are some absolutely fantastic books of poems from 2010 and 2011 you should consider picking up -- even if you think you don't like poetry. Fans of haiku and Chinese language will adore Judy Halebsky's Sky=Empty (New Issues, $15). These short poems are accessible, in part because they are influenced by haiku and the haiku aesthetic.
On the other end of the spectrum is San Francisco resident Matthew Zapruder's Come On All You Ghosts (Copper Canyon Press, $16). This is one of the cooler books I have read in a while. Funny and a bit kooky in places, Zapruder's poetry might be characterized as affable surrealism. Like Van Meter's and Seeley's memoirs, Zapruder's collection is a book about the self that cares about the reader.
Oakland resident and San Francisco State professor Camille T. Dungy is a house on fire. Last year's wonderful Suck on the Marrow (Red Hen Press, $18.95) seized the Northern California Book Award and snatched the California Book Award's Silver Medal. Her newest collection, Smith Blue (Southern Illinois University Press, $15.95) seems to be everywhere. Readers who may shy away from poetry will be drawn in by the interlocking stories of 19th century African Americans in Suck on the Marrow. Powerful storytelling + powerful poetry = happy summer.
Want more? 3 not enough? Check out these fantastic first collections by Bay Area Poets: Alexandra Teague, Mortal Geography (Gold Medal, California Book Award); Derek Mong, Other Romes; Melissa Stein, Rough Honey; Rebecca Foust, All That Gorgeous Pitiless Song; Keith Ekiss, Pima Road Notebook; and Atsuro Riley, Romey's Order (winner of the prestigious Kate Tufts Discovery Award).

Support HuffPost
The Stakes Have Never Been Higher
Related
Popular in the Community