It's seemed that in this election cycle, the only thing that both sides can agree upon is that if their candidate is not chosen, it will be the end of our country as we know and love it. We here at Off the Shelf, in the spirit of unity, would like to offer a reminder that while things might seem bleak, they could be much, much worse (though we could probably learn a thing or two). Here is a list of our favorite books in which politics is the last thing on people's minds, to take it off yours, too.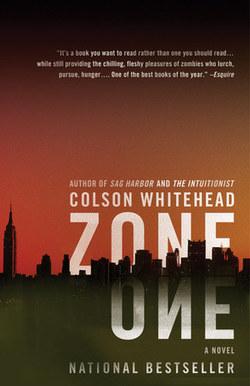 Zone One by Colson Whitehead
In Colson Whitehead's acclaimed novel, a pandemic has ravaged the planet, dividing humanity into two groups: the infected and the non-infected. Over the course of three days, Mark Spitz, a member of a unit charged with clearing lower Manhattan of the infected, comes to terms with the fallen world and the new dangers that have emerged.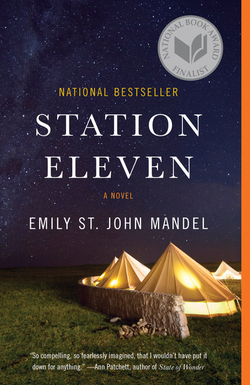 Station Eleven by Emily St. John Mandel
A finalist for the 2014 National Book Award, this audacious, darkly glittering novel isn't your average dystopian novel. Taking place before and after a pandemic that irrevocably alters our entire society, it's a profound and unforgettable tale of how people stay connected and find solace in art, and each other, at the end of the world.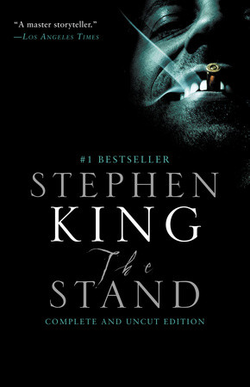 The Stand by Stephen King
An apocalyptic classic, Stephen King's novel is a vision of a world ravaged by plague and caught in a bitter struggle between good and evil. When a patient escapes from a biological testing facility, carrying with him a strain of super-flu that destroys a majority of the population, two surviving leaders emerge. Whoever is chosen will lead--and change--humanity forever.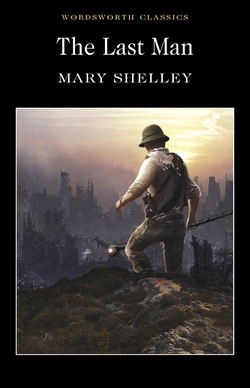 The Last Man by Mary Shelley
Mary Shelley is best known for her gothic classic Frankenstein, but this novel is equally stunning and scary. Set in the late twenty-first century, the book exposes a somber and pessimistic view of society and humanity, as man is forced to confront the idea of inevitable destruction. It'll have you flipping back and forth between the page and the news on your television screen to compare and contrast.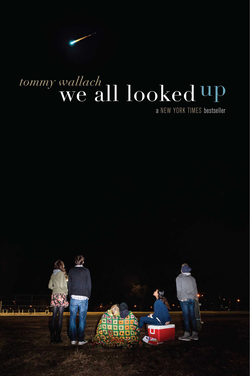 We All Looked Up by Tommy Wallach
Four high school seniors are faced with the prospect of their lives ending before they even really begin, when the news is delivered that an asteroid is heading for Earth, with certain impact and destruction. Peter, Eliza, Anita, and Andy all occupy different social spaces in school, but interact in the most realistic and touching of ways, making this a memorable and oddly hopeful apocalyptic story.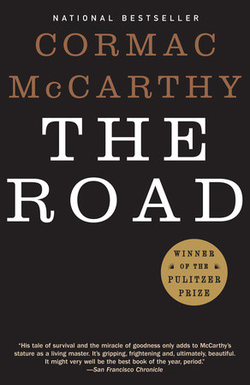 The Road by Cormac McCarthy
A modern masterpiece, Cormac McCarthy's post-apocalyptic tale follows a father and son as they walk alone through a (literally) burned America, hoping to reach the coast. It darkly and boldly imagines a future in which little hope remains, but the potential of humanity still exists. It shows the best and worst of what people are capable of, and what keeps two people together in the face of total destruction.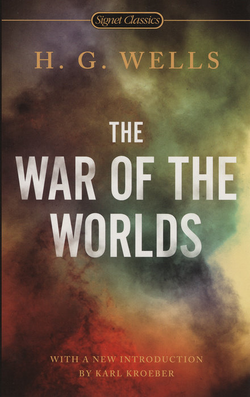 The War of the Worlds by H.G. Wells
Though this science fiction classic was first published in 1897, the story reached an unbelievable level of infamy when it was read over CBS Radio in 1938 and unsuspecting listeners, not realizing that it was simply a broadcast performance, thought that there was actually an alien invasion about to occur. Today, all you have to do is turn on a news channel or check Twitter to experience the same kind of panic.

See the full list at Off the Shelf, a daily blog that connects great readers with great books.
More Recommendations from Off the Shelf:
Popular in the Community