What a joy I had seeing the Matisse show at the Art Institute this week. It's an insightful, informative and stunning exhibition. Towards the end of the exhibit were some splendid, reductive, abstract paintings. (The photo below is from the beginning.)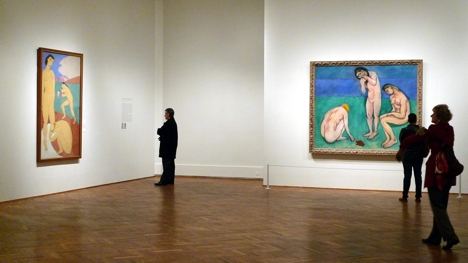 I wandered over to the Modern Wing and was pleasantly shocked to see that just about every room had one painting or one wall reinstalled. What fun to see the rooms energized differently, to see new, thoughtful relationships with pieces that had become 'friends.' I've never seen this done before. I don't know if it's a normal elsewhere or an innovation here, but I found it really fresh - just like when a few weeks ago I was there on Guard Appreciation Day and Jim Cuno was hanging out in the Modern Wing's Griffin Court chatting with a guard.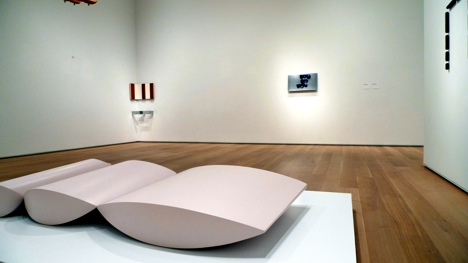 Those were the smaller changes. More significant is that the installation of Kerry James Marshall paintings has now been replaced by a stunning installation of work by Richard Rezac and the other room dedicated (but unannounced) to Chicago art, formerly Jim Nutt is now a selection of profound paintings by Christina Ramberg. (I think I'm supposed to quote Biden here.)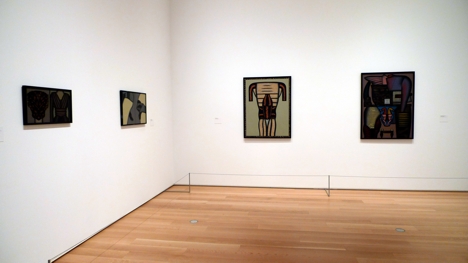 This is Ed Paschke's moment - I suppose. It's not as if Ed is alive to appreciate the glory presently and appropriately being bestowed upon his art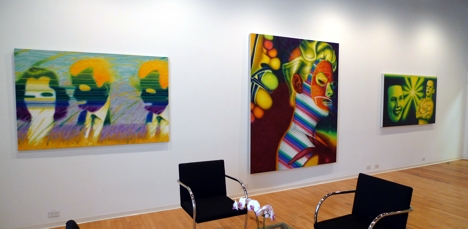 Ed was always about helping others. He was humble, sincere, generous and confident. It is Chicago art and artists that benefits most from the sequential openings - first in New York and tonight in Chicago at one show, titled Ed Paschke's Women, at two galleries; Russell Bowman Art Advisory and Alan Koppel Gallery. Art in Chicago benefits from proximity to Ed. And there's an added benefit because Paschke was part of the Imagists - A Group - that suggests plurality, which by extension implies that perhaps there's something intrinsic to Chicago that had an impact on Ed Paschke. Which means, of course, that more people will come to ArtChicago and take a closer look at Chicago artists while they are here.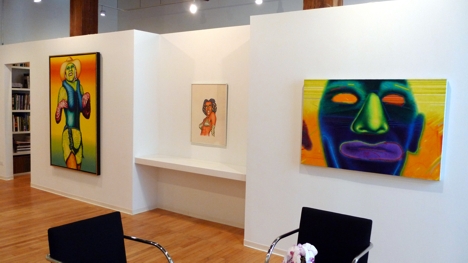 I can tell you what Paschke prices have been doing for the past decade. Concisely, they've been going up, constantly. But what is most meaningful to me is how much I've missed seeing Ed's paintings around. Throughout his life there were always pieces I'd see, but suddenly, after the abundance following his death, it's been a while. And with the hiatus and the ability to see the work anew, what I see is honesty and compassion and talent. I appreciate Ed Paschke's paintings now more than ever.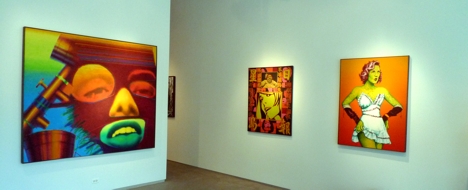 The way I hear the story is that a couple of years ago Jeff Koons (a former Paschke student) was in town planning for his MCA exhibit and chatted with the perspicacious Russell Bowman. In the discussion, the notion of "how unfortunate it is that Ed's genius has never been properly acknowledged" arose. And here precisely were the two people to do something about it - which lead to the New York Paschke exhibition at Gagosian Gallery and the two shows in Chicago. Bravo!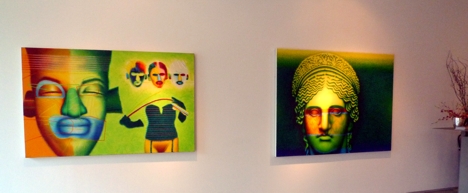 Richard Hull's new exhibition at Western Exhibitions reveals perceivable progress. The two last paintings made in the show - the two that look decidedly different, while acknowledging their antecedents, are the ones I'm talking about - they're particularly remarkable, an artist coming of age, experienced and confident. Don't overlook the rest of the show - it's a celebration of successfully realized smaller works leading up to an explosive summary and revelation of new, educated direction. I've often said that an artist has to be particularly vulnerable to be good. Hull's exhibited body of work reveals just that.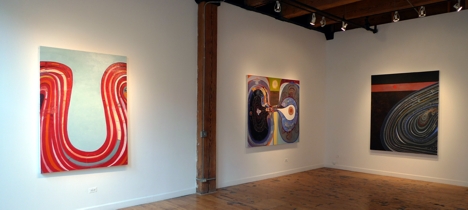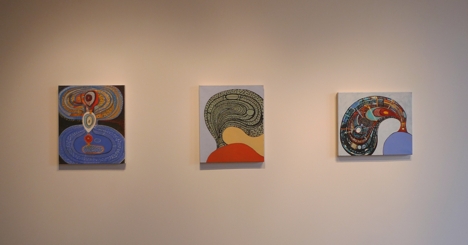 Good Art is here,
Paul Klein
Related
Popular in the Community