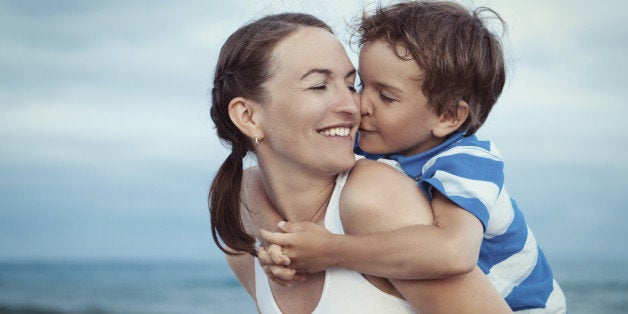 When I was a fledgling psychotherapist going for my advanced degree, I read about different techniques and approaches to help clients recover from the stressors and traumas they experienced over the course of their lifetime. There was always one theory that jumped off the page as I studied. It was simply, "it's the relationship that heals." And it was the godfather of group therapy, Irvin Yalom, who said it. His theory is that nothing affects a client more than the "here and now" of the therapy session and that the bond that forms between therapist and client is the most important piece of the healing process. It's so critical, in fact, that as long as this relationship stays healthy and strong, the content of what's discussed in those sessions matters far less than you would think. As a therapist for the past 25 years, my experience supports this theory. Most people don't remember much about the content of what is discussed in long-term therapy, but they do remember feeling listened to, cared for and yes, loved.
When I became a mother for the first time 15 years ago, these wise words "it's the relationship that heals" became my living prayer for my relationship with my kids. And frankly, it's quite liberating because I knew that being a perfect parent wasn't necessary. Being a near-perfect parent wasn't necessary either. What was required was a fierce focus on nurturing the relationship I have with my children. I remind myself daily that they won't remember the brilliant parenting decision I made last week or that time I really messed up and cried for days about it. They'll remember who I was. They'll remember how much I cared for them and they'll definitely remember the strength of our relationship. They'll surely remember that no matter how badly I or they screwed up, in the big picture, it didn't really matter. Because we figured things out together through honesty, clear communication and love. This type of environment is super reassuring to both children and parents who are guaranteed to make many mistakes on this journey.
I'm not going to tell you that it's all smooth sailing. It isn't. Some days are tough and our relationship takes a few hits, especially now that I'm in the throes of adolescence with two girls. It can get stormy and gray at times. We sometimes opt for time off from the relationship, like a parent-child vacation of sorts. Sometimes that break lasts a minute, sometimes an hour and sometimes days. But that's OK. Because we know where home is. We know our relationship is deeply rooted. No storm can unhinge us.
As I observe parents in both my personal and professional life, I see so many stressing because they want to do it right. There is no right. Focus on your relationship with your children. It's the loving relationship that will foster their development into successful adults -- spiritually, emotionally, physically and financially. Decide on what qualities you most wish for your children, then model those. Focus on building a strong, loving, trusting relationship and I assure you that the chances of them becoming the adults you hope for are far greater than if you focus on the "content" of what you want, such as them being a great athlete or having academic success. As you focus on the relationship, the lesson they will learn is that love and our connections with one another take priority over everything else. There are so many distractions on life's journey. A focus on building a strong parent-child relationship as your primary parenting goal will give your children a home in their heart. They will develop a sense of safety and calm. As a result, when you aren't there to hug them, it's okay, because that hug has been internalized throughout their childhood. This creates a feeling of security and worthiness. Once children feel worthy and secure, nothing can stop them!
When I read Irvin Yalom's mantra "it's the relationship that heals" in the context of psychotherapy many years ago, I knew it would be my guiding light throughout my career. And it has been. I believe my clients feel my love and that I care deeply for them, and that they would attest to the relationship's healing powers. And my clients have deeply affected me too. Love is a two-way street. But I had no idea how profoundly this mantra would affect my parenting. I am immensely grateful for learning it so early in my life. If this concept of relationship building can be spread throughout the world, love wins.
Robin Kevles-Necowitz is a licensed professional counselor and parenting coach in Fairless Hills, Pennsylvania. She has been in private practice working with adults, couples and families for nearly 25 years and is the author of Go Take a Bath!: A Powerful Self-Care Approach to Extraordinary Parenting which has been garnering rave reviews on Amazon. She is the More 101 parenting expert and has written parenting articles for the Philadelphia Inquirer, the Bucks County Courier Times and other local newspapers. She lives in Yardley, PA with her husband, two daughters and dog, "Nugget Necowitz." Find her on FB by friending Parent Assist or follow her on Twitter.