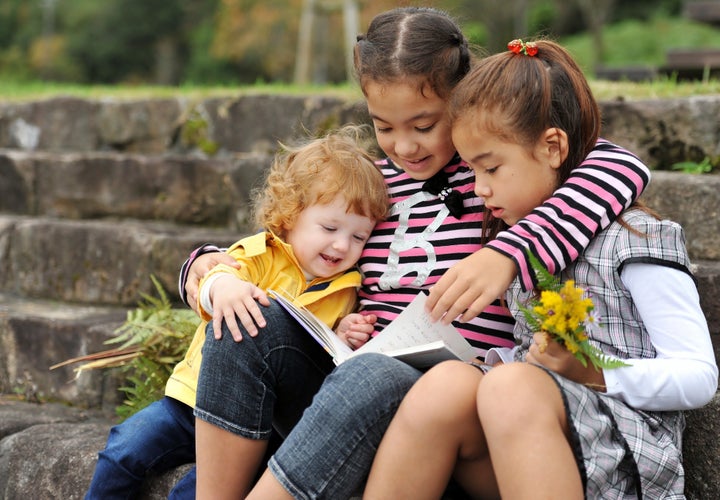 The summer reading list has provided students with a link to school during the dog days of vacation for decades. While it's important for students to read real literature during the summer -- wasn't Moby Dick on the list every year? -- the idea of a traditional book list today seems outdated and incomplete.
In recent years, technology has started making a real difference in how students learn. Through blended learning instruction, which empowers classroom teachers with high-quality digital tools and curriculums, more students are becoming self-directed learners and gaining skills to compete in the innovation economy.
So why turn off that innovation in the summer?
The good news is that parents have more resources than ever before to help keep students engaged in learning for the summer, from cool new apps to some old-school options that have been updated for the modern age.
The goal here is not to create your own personal summer school: kids need to enjoy their time off and recharge for the new school year. But education losses are real for many students and coming up with fun ways to entertain and educate kids will make for a more enjoyable summer for everyone. Here are some resources to get you going this summer:
Math Matters: Historically, math ends once summer begins. As a result, students can lose some of the progress they made during the school year. Fortunately, there are some inexpensive or free programs available to parents. There are literally thousands of free math worksheets online. If that's not interactive enough for your kids, for a small monthly fee, parents can provide students with access to more than 11,000 lessons through LearnBop's new math solution for home. LearnBop, which has a proven record of success working in schools for the past several years, acts as a private math tutor on your computer. This type of one-on-one focus is important since studies have shown that students with private math tutors have historically outperformed students without that resource.
STEM-ing Summer Losses: Math's friends on the STEM acronym can also get short-shrift in the summer. While capturing frogs by the pond is still a fun way to learn about the environment, there are some great apps focusing on engineering and science that can help your child learn while having fun. In addition, Minecraft, which is being integrated into schools more and more, helps kids gain serious engineering and planning skills while building their own virtual worlds. Screen time a concern? LEGOS are a great way for kids to develop creativity and spatial abilities, while board games like Ticket to Ride, Connect 4, Monopoly and Settlers of Catan all touch on key themes on the STEM spectrum.
New Look Libraries: While public libraries have been hit hard by budget cuts in recent years, they provide a valuable center for learning time and exploration after the schools shut down for summer. Today's libraries offer much more than books, and over the past five years the percentage of librarians acquiring digital content has doubled to 70%, according to the American Library Association. In addition, many libraries hold regular summer education events, from kid-centric speakers or creating makers' spaces where kids can expend some energy building cool things. If you haven't visited your local library lately (and it's still open), you won't believe how much it's changed.
Free-Range Time: This is your friendly reminder that, despite the need to provide kids with the programs and resources to expand their horizons (and save your sanity) this summer, kids always need time to be kids. Whether it's a pick-up basketball game, listening to music or just hanging by the pool with friends, let your kid enjoy some unplanned, unscheduled chill time.
If they are dutifully attacking their summer reading lists and using some of the resources listed here, they've earned some free time -- and so have you.