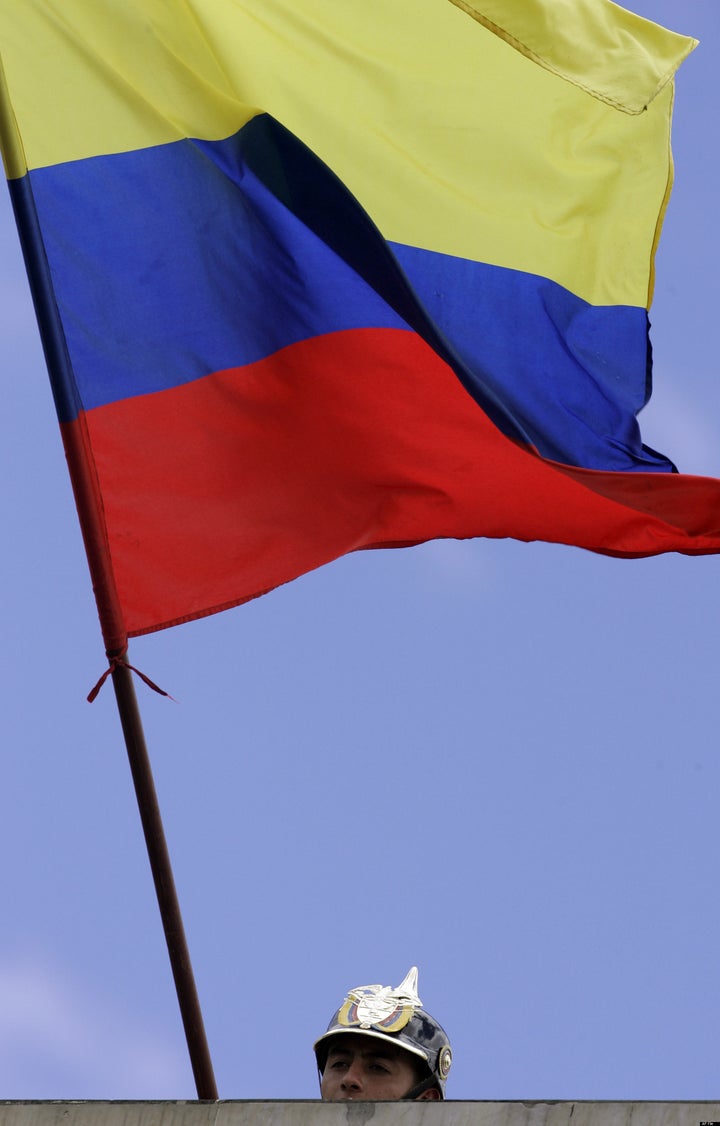 In February of 2009, I made my first visit to Colombia, near the beginning of my overland RTW adventure. This September, I went back for a couple months to see some parts of the country I didn't see last time through.
The difference in tourism could not have been more dramatic. In early 2009, there were hardly any American tourists there, and not too many tourists from anywhere, compared to countries like Costa Rica or Peru. This fall was an entirely different experience -- Americans everywhere, dozens of new hostels and hotels built in the last year or two, and a sense from Colombians that this country is about to take off and be an economic force and a tourist destination.
The time to get to Colombia is right now, before more people discover this fantastic country in our hemisphere and overrun it.
The infusion of American tourists seems to have a number of causes. First, the political and safety situations have notably improved. Actually, the situation has been fine for a number of years, but that news is finally getting through to Americans looking to travel. On this note, I do appreciate that the state department needs to be overly cautious with their warnings, but their dire warnings on Colombia are tremendously overblown, even for them.
Second, JetBlue and Spirit Airlines are offering cheap airfares to Bogota. I have done a few searches and you can get roundtrip airfare from East Coast cities for under $400 and unlike going to Europe and Asia, the flights are fairly short and you aren't jet-lagged when you get there.
Lastly, when you get there, Colombia is cheap and there is an amazing amount of variety of things to do and see. Unlike Central America, where the large cities are ugly and truly dangerous, the major Colombian cities are clean, generally safe, and have excellent reasons to visit. You want a beautiful Caribbean coastal town? Try Cartagena, with its with amazing colors to photograph. You want to learn to salsa? The salsa capital of the world is Cali and the annual World Salsa Festival is there every September. Want great food, music in a modern city? Medellin.
In addition to the things to do and see in the major cities, the area around San Gil (about six hours north by bus from Bogota) is the heart of the adventure activities in the country, with world-class paragliding, white-water rafting and downhill mountain biking. Right around the corner is one of the most picturesque little villages you will ever see, Barichara -- providing some of the best rural photography sites in Colombia. On the coast, Park Tayrona, close to Santa Marta has dozens of almost completely empty beaches and right around the corner, you can take a 4-5 day hike to visit the lost city of Ciudad Perdida, only rediscovered in 1972. The scuba diving in the Park Taryona and Cartagena areas are quite good and underutilized also. The coffee growing regions around Salento are also incredibly scenic and sleepy spots to rest and relax for a few days.
As a result of the ramping up of the number of tourists coming to Colombia, the tourist infrastructure is also improving. Although I had perhaps my worst night ever at a hostel in Cartagena, the hostel was brand new (and the problems were not the fault of the hostel at all, but rather really rude guests). It is easy to see the number of new hotels and hostels that have been built in the last two years just by walking around and comparing. There are dozens and dozens of new options in every major city and no shortage of nice, smaller places in the smaller towns mentioned above.
Don't believe the state department warnings -- bus travel is totally safe and the buses that go between cities are quite modern. The only real danger you face is from the poor Latin American driving and the obsession with keeping the air conditioning on full blast at all times. Internal air flights in Colombia are also quite inexpensive.
Lastly and far from least, the people in Colombia may be the friendliest in the world. I have been to fifty-five countries spread over the six occupied continents and the only people that exhibit the same amount of genuine happiness to have you visit their country are the Kiwis.
Colombia is a truly amazing place. The days of Pablo Escobar and the FARC and the dangers that most of us think of when we hear "Colombia" are long gone. Do yourself a favor and head on down there when you get a chance. You will be charmed by the place and the people.
Support HuffPost
A No-B.S. Guide To Life
Related
Popular in the Community