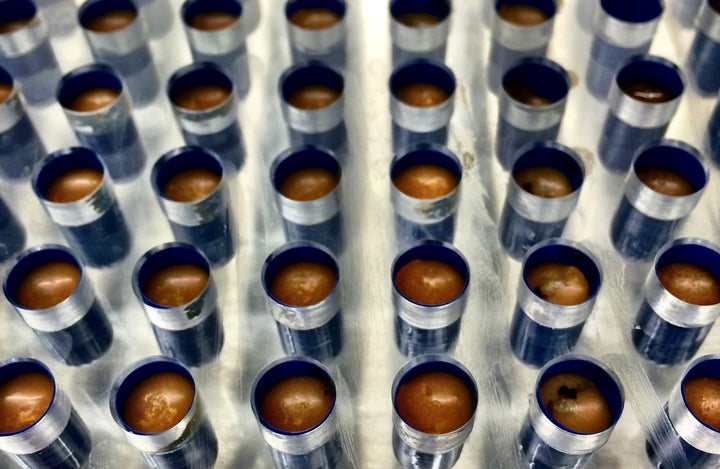 Chronic diarrhea has a way of ruining your life. When you need urgent access to a toilet every twenty minutes, the world shrinks to the size of your home. Foods and liquids pass through you in a violent, painful trip that does little to sustain you. Depending on what's making you sick, your chance for recovery can be slim.
My name is Catherine Duff. Between 2005 and 2012, I had eight episodes of C. difficile infection, and antibiotics weren't working. C. diff is an aggressive gut bacteria that infects about half a million Americans every year, and kills nearly 30,000. About 1 in 5 patients don't respond to a first course of antibiotics.
My lead doctor, one of a team of six trying to help me, told me they had nothing left to offer. He told me I needed to get my affairs in order and call my family in for goodbyes. This was in 2012. I was being treated by the best and brightest physicians in my area, and they had no way to save my life.
My family went into overdrive looking for options. One of my daughters came across fecal microbiota transplantation (FMT), a procedure in which a physician infuses stool from a healthy donor into the colon of the patient. Early research suggested that it was 90 percent effective for recurrent infections of C. diff. We tried it, and in four hours, I went from bedridden to showering, dressing, going downstairs and eating a meal. If I hadn't experienced it myself, I wouldn't have believed it.
I started the Fecal Transplant Foundation to help educate patients and physicians on this option and advocate for its availability. In 2013, the FDA made a courageous decision. Fecal transplantation is not FDA-approved. But, given available data on the treatment's safety and efficacy and the lack of other options for recurrent C. diff infections, the FDA decided to allow physicians to perform FMT in cases like mine.
The rise of stool banking
My name is Carolyn Edelstein. In 2011, my cousin got a C. diff infection after a routine surgery. Seven failed rounds of antibiotics later, he too got his life back after a fecal transplant, though his only option was a risky, at-home procedure. He wasn't alone — how-to videos like this one have been viewed tens of thousands of times. To make it easier for patients like him to access the treatment through the healthcare system, I helped start OpenBiome, which is like a blood bank, but for stool.
The medical community responded quickly to FDA's policy and to clinical guidelines recommending fecal transplantation. It's been only three years since OpenBiome sent its first treatment, but today, 97 percent of Americans live within a two-hour drive of one of its 800 partner hospitals. Each fecal transplant also saves the healthcare system a conservative $2100 in direct costs, meaning that the 21,000 treatments that OpenBiome has sent out have saved at least $44 million.
FMT has also gotten safer. Because stool banking programs can use a small number of donors for a large number of treatments, they can be very selective. Fewer than 3 percent of people pass OpenBiome's medical screening process, so these days, it is easier to get into Harvard than to become a stool donor.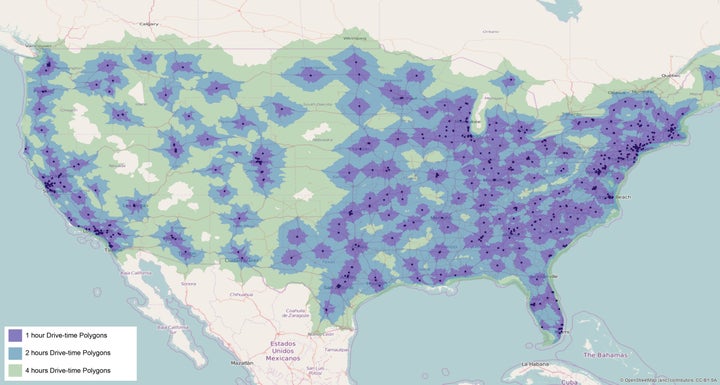 A need for an FDA-approved fecal transplant
Despite this progress, there are problems: without FDA approval, the treatment preparations aren't covered by insurance. As well, even with FDA's flexible policy, many clinicians run into significant institutional barriers when trying to bring this unapproved treatment to their hospitals. Most importantly, under the current arrangement, the FDA does not have oversight of stool banks providing material for C. diff (although OpenBiome has voluntarily created mechanisms for FDA oversight).
The FDA's stance was never meant to last. When physicians and medical associations advocated for FDA to allow FMT in these cases, they pointed to the lack of alternatives for patients. In principle, then, once an FDA-approved treatment exists for adequately addressing recurrent C. difficile infection, the role for an unapproved alternative is less clear. We always imagined that an FDA approved product would eventually replace unapproved FMT.
However, the commercial derivatives of FMT that are currently under development produced lackluster results in their latest studies, either failing or narrowly out-performing antibiotic controls. Meanwhile, reported cure rates from 2,050 patients in OpenBiome's clinical network average 84 percent. This clinical experience is consistent with efficacy observed across multiple randomized trials that have evaluated the use of stool transplants for recurrent C. diff patients. It suggests that when the entire microbial community is delivered appropriately, this treatment can be transformative for patients.
We launched OpenBiome to ensure that patients would have safe access to FMT until an FDA-approved product became available. But, in light of conflicting results between conventional FMT and commercial replacements, we owe it to patients to evaluate the treatment through adequate, well-controlled trials. Ultimately, we don't want to see patients lose access to what might end up being the treatment most likely to save their lives.
What FDA approval requires
To preserve patient access to this treatment option, and given the scale that FMT has reached, demonstrating that the intervention works consistently is the right thing to do. That said, it costs tens of millions of dollars, invested in new manufacturing systems and robust clinical trials, to gain FDA approval. As a nonprofit organization, OpenBiome can't access the resources needed to do so.
So, members of OpenBiome's leadership partnered with MIT scientists to launch a separate company called Finch Therapeutics. OpenBiome will license its stool banking technology to Finch's team of microbiologists, data scientists, and drug delivery experts to enable Finch to pursue FDA approval for a fecal transplant pill.
While Finch undertakes this years-long process, OpenBiome will continue its nonprofit mission of providing FMT treatments to patients under the current FDA policy and supporting research on the human microbiome. With resources from its collaboration with Finch, it will support early-stage, high-risk, long-term research programs that we hope will point the way towards important new breakthroughs for patients.
In the past few years, we've seen the rise of fecal transplantation for treating C. diff. The scientific community has also begun to demonstrate that the bacteria in our guts play a wide-ranging role in our health, from chronic autoimmune conditions and metabolic diseases to malnutrition and mental health, among others. As we begin to understand these relationships, we will learn how to harness bacterial communities to protect and advance our health.
Both of us have seen the transformative effect that this treatment has had on tens of thousands of people. From a policy perspective, the objective should be to develop this new class of microbiome therapies in a way that optimizes its positive impact on public health. It was the right decision to allow patients to access this therapy when there is no other hope. Now, it's right to continue to test the treatment, expanding access in line with our understanding of the risks and benefits it poses.
It's time for FDA-approved poo.
Related