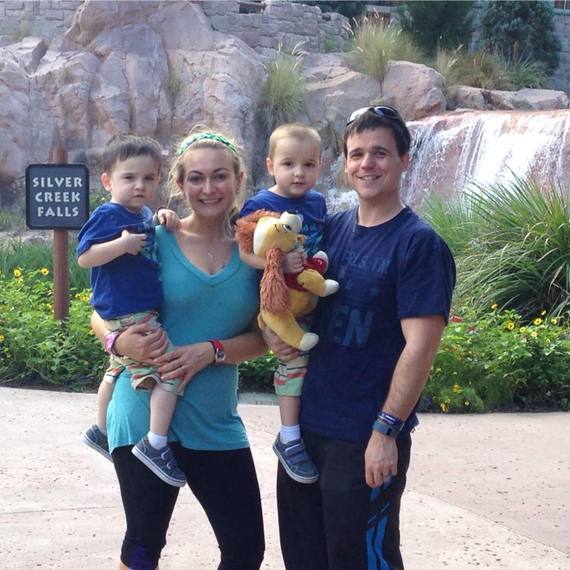 I've been in a serious relationship with yoga pants for almost four years now, ever since my twins were born. They helped me get through my breakup with maternity pants and have been faithfully by my side ever since. Yoga pants are always there for me when I need them, be it running errands, hanging around the house or the occasional actual yoga class. They're comfortable and familiar, but lately I find myself wondering if there might be more for me out there besides stretchy black fabric.
Yoga pants and I have a partially open relationship. While they know they're my bae, sometimes I step out on them with a maxi dress or a pair of jeans. It used to be that these occasional trips into the other parts of my closet only made me appreciate yoga pants even more. I'd get home from dinner and immediately race upstairs to free my stomach from the vice grip of my denim, happy to be reunited with yoga pants, my main squeeze that never actually squeezed me.
But as much as I love that yoga pants never expect me to put on makeup (or even a bra), recently I've started feeling less fabulous and more frumpy. When I first met yoga pants I was coming off a near decade long relationship with the pantyhose and suits I wore from work, and I fully embraced my new life in Lycra. But now that my everyday look is "I woke up like this" -- and not in a good way -- putting on yoga pants feels less like I'm taking a short break from fashion and more that I'm officially the "before" in a makeover show.
When I see other women at Target with earrings in and pants that have a zipper, I feel envy. I fantasize about what it would be like to actually blow dry my hair once in a while instead of pulling it into a damp messy bun. When I do get the chance to dress up for something like a party or wedding, I spend weeks trying on outfits and experimenting with hair styles because I look forward to the chance to feel pretty.
Back when my babies were still babies yoga pants and I made a great couple. I didn't have the energy or desire to put any effort into my appearance, and they were cool with that. They didn't even mind if I wore them several times between washings and were really understanding all the times the boys spit up on them. But now that my kids are about to head off to preschool and I'm working from home, I can take some time to put together an actual outfit that I feel good in.
And let's be honest, as good as yoga pants feel, they aren't always dependable. Mine have a habit of developing giant holes in the crotch. I never know when I'm giving the mom across the circle from me at story time a special peek at my panties and unshaved bikini area until I'm back in the car and it's too late to apologize. Jeans might bite you in the belly button but at least they rip at the knee.
I'm not saying yoga pants and I are breaking up for good. We've been together far too long and shared too much to walk away from this relationship without a backward glance. But it's time for see others, at least for a little while. Please understand that it's not you yoga pants, it's me. Don't be sad. You might not think so now but trust me when I say you'll have no problems finding another mom to be with.
This piece was originally published by Megan Zander on Mommy Nearest.Megan Zander is a mom to twin three-year-olds who loves running and buttercream frosting in equal measure. Her work has appeared on SheKnows, Yahoo Parenting, Romper, The Stir, Scary Mommy and more.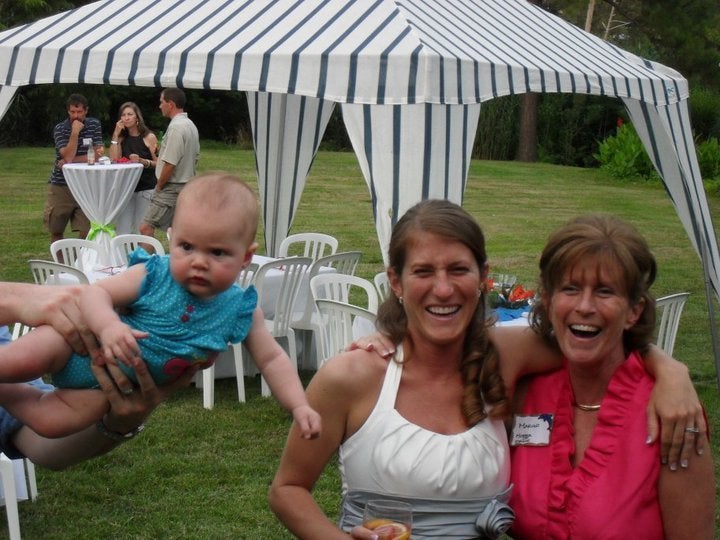 Baby Photobombs
Popular in the Community