Every two years, six emerging artists have the chance many dream of: a one-on-one mentorship with an expert in their field. Rolex Mentor and Protégé Arts Initiative partners promising talent with world-renowned masters in dance, film, literature, music, theater and visual arts. For a year, the mentor and protégé work, discuss, and learn. The mentorship culminates with the Rolex Arts Weekend, a chance to share new works and discuss arts and culture with a public audience.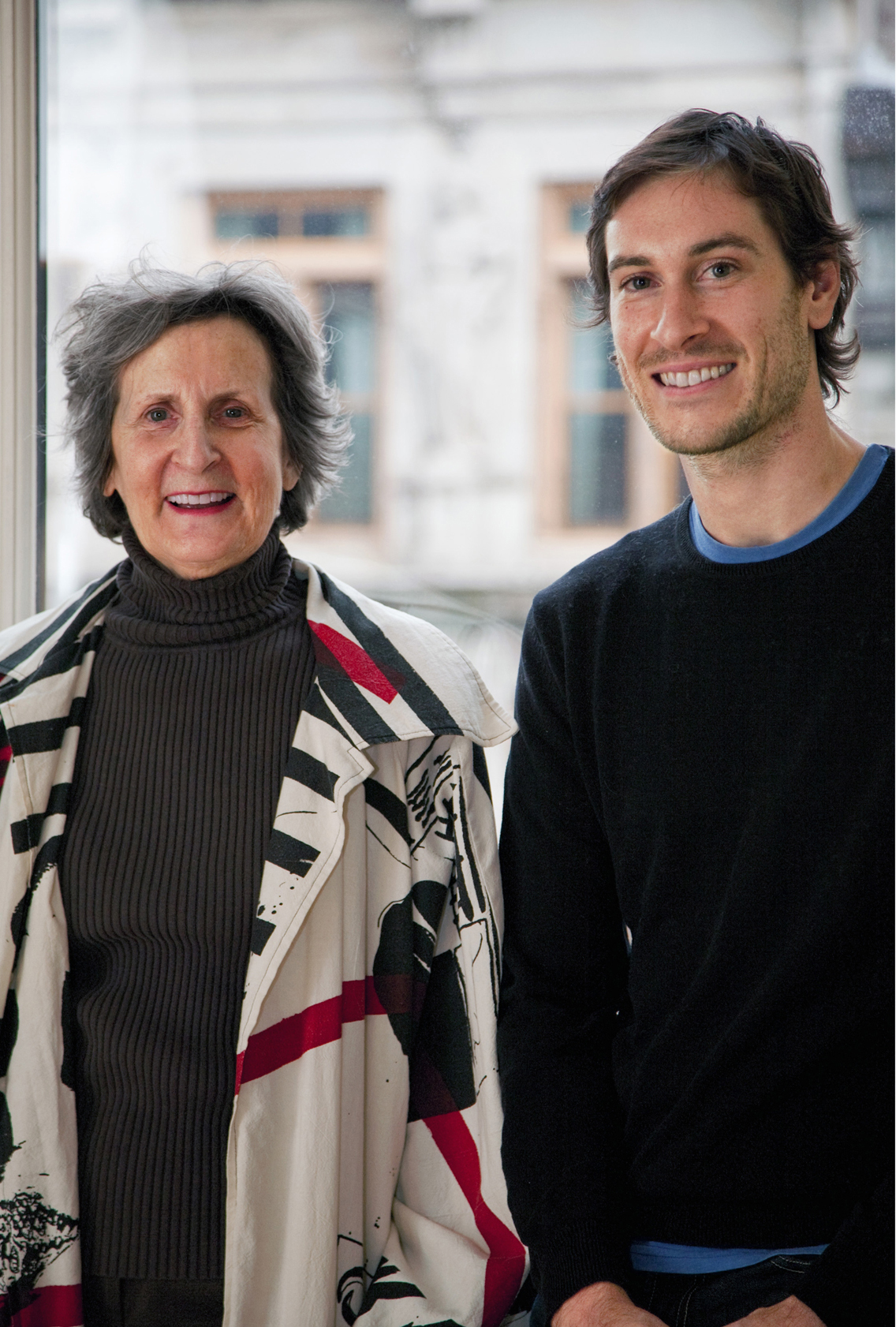 This year, LIVE from the NYPL, The New York Public Library's public event series, will host the Weekend, taking place November 10 through 13.
Recently, NYPL sat down with dancer/choreographer Lee Serle and poet Tracy K. Smith, two of this year's protégés, to talk about their experiences and what audiences can look forward to at Rolex Arts Weekend.
What did you feel when you found out you'd be nominated to take part in the Rolex Artists Mentorship and Protégé Initiative?
Lee Serle: I'd been working pretty consistently with a couple of companies in Melbourne, [Australia,] and doing regular shows, so I was quite busy, but I was trying to start doing more of my own work [as a choreographer]. So it came at a good time.
Tracy K. Smith: I'd just finished my most recent book [of poetry], and I had this idea that I wanted to write a book of prose about my mom. It was so different [from what I had written before] but I had that feeling like, this is something I had better do because it's making me so nervous. I'd heard my mentor [Hans Magnus Enzensberger] read a couple years prior, knew that he was a poet but that he did everything else, and I thought, "This is almost like a gift from the heavens - you're going to expand yourself as a writer."

Tell us about working with your mentors, Hans Magnus Enzensberger and Trisha Brown.
TS: Well, we did a lot work via email, and then when we met, we could have a conversation around his ideas. When I was writing in those in-between times, I had this sense of, there is somebody who's waiting to see this, and it's kind of a friend, and I look up to him. It created an interesting kind of place in my mind.
LS: Trisha's got a gentle energy about her and kind of a cheeky sense of humor. It was really great. And we did the same thing - we would just catch up for coffee and have more informal chats. We didn't always sit down and talk about dance and art and our work.
TS: I'm curious, because Magnus and I didn't collaborate together, what is that like? Did you and Trisha choreograph?
LS: We did. I was in the studio with her and her rehearsal director and choreographic assistant, and we got to work on the new piece that Trisha was starting to make. It ranged a lot from just improvising in the studio or setting movements. Trisha would bring in drawings sometimes (she does a lot of drawings), and we would use that as beginnings of ideas of movement. We also drew in the studio.
I remember one rehearsal where Trisha brought in a drawing of a lot of spiral, abstract drawings. We were discussing what we saw in it, and I think it was Trisha who said, "It's like it curls and it curves and it backs up on itself." So we took that really literally and made movements that had a curl and a curve and backed up on itself. We made a phrase of dance with those ideas specifically in mind.

Can you talk a little bit about how the mentorship impacted your work this year?
TS: Well, I guess two things: there was a book that was mostly done but not completely finished when the mentor program started, so I got some really great guidance from Magnus.
I've been working on this memoir, and it's been hard for me to step out of poetry with confidence and write prose. I feel like he's been teaching me how to do that and challenging me to slow down. I got so excited, I produced all this stuff, and he said, "You know what? It's really just about this thing. You can just focus on this." And I didn't want to believe it, but it's really true.
LS: It must be a hard thing - writing about such a personal situation, to have somebody go, "No, you don't need to write about that. That's not important."
TS: Well, I think that's one of the reasons why these lapses where we're not interacting with one another have been really important. I've been able to stop and come to terms with that kind of thing. "Okay, ouch... maybe he's right... that makes a lot of sense... how am I gonna reconfigure my thinking so there's time for all of these things to happen?" Like the five stages of grief [laughs] - whatever that corresponds to in the writerly process. I have the space to make that happen. What about you?
LS: Such a huge array of experiences that I had, it's hard to pinpoint any one specific thing. It was amazing to see a vast volume of Trisha's work. We did some things from the '60s and '70s and some things that we're making now, so getting this broad spectrum of her work was kind of incredible.
I think coming back to the source of where [Trisha's techniques] came from made me fully understand them. I thought that I knew what it was all about, but I only really scratched the surface, so it was amazing to go back to the source and fully understand it.
The rehearsal director and the choreographic assistant joined the company in the 80s, so they have this long history as well, and they gave me so much information about the work. It was really like training again, like almost going back to college and getting to focus on technique again.
I feel like [my choreographic style] has come more in line with what Trisha's is now, which has been great for me because I feel like I've kind of molded the two together.

Tell us what you have planned for the Rolex Arts Weekend.
LS: I originally wanted to be in one of the reading rooms [at the Library], but that wasn't going to work out, so they offered Astor Hall. It's a huge space to fill.
I trialed an idea of the piece in the spring, and I had the audience standing throughout the space in a loose grid. It was really short, experimental - dancing a little bit throughout the audience, having short interactions with people.
It's a fine line when you're interacting with an audience. Mostly you see it in street performance, which often freaks people out. They hate it because it's confronting and embarrassing. I've been trying to figure out how to approach it more sensitively so people don't feel alienated or embarrassed and participate. I'm interested in giving the audience a performative experience for themselves rather than just being the spectator.
So that's where it started. I've got a grid of swivel stools - I think there's 30 - and [the audience] can watch what they want to watch, and then some of the interactions are much more... how do I explain it? I guess an example is the best way. Putting a set of headphones on somebody, and I'll have headphones too, so we're listening to the same piece of music, and then I might do kind of a private dance for you, so you feel like you're on your own, but everybody else can see you, watch, observe your reaction to what's happening.
LS: You're setting your poems to music for the Arts Weekend. Have you done that before?
TS: I'm often thinking about music when I'm writing, in terms of the movements a poem might go through and the modulation that I'm interested in. But I've never done it before. There's a poem by each of us, Magnus and me, and there are two singers performing. There will be piano score. I have no idea what it's going to sound like. I still haven't heard what [composer Gregory Spears] is doing. I'll hear it when he performs it.
LS: That's kind of crazy - you're completely relinquishing control and just putting it into their hands.
TS: I'm curious about what he hears and what he wants to draw out.

LS: Makes it an entirely different thing.
Tracy K. Smith and Hans Magnus Enzensberger's Poems Set to Music will be held on Saturday, November 12 at 5pm. Lee Serle's P.O.V. will be performed on Sunday, November 13 at 7pm. Both events will take place at The New York Public Library's Stephen A. Schwarzman Building. Click here for a full schedule.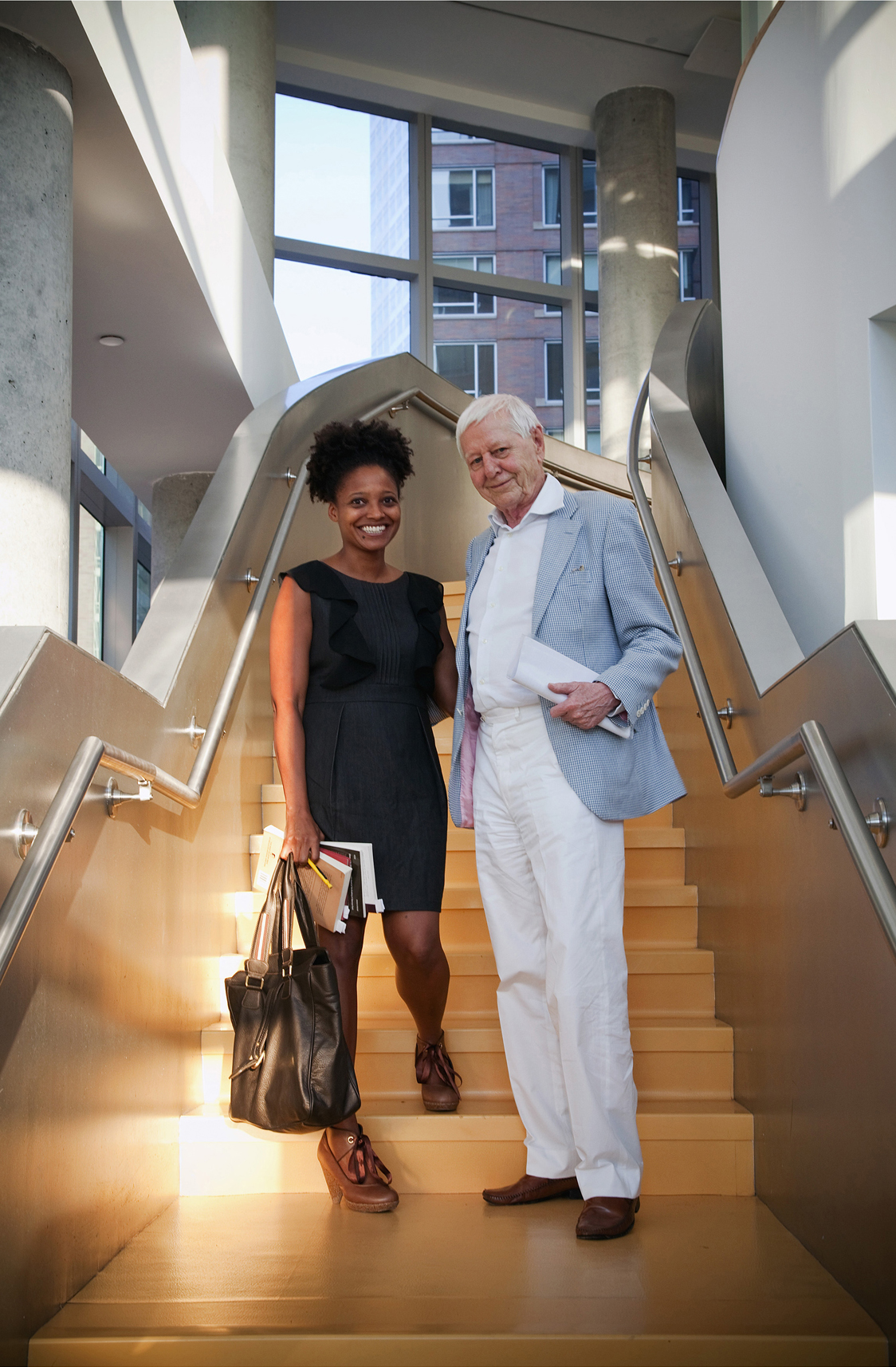 Calling all HuffPost superfans!
Sign up for membership to become a founding member and help shape HuffPost's next chapter