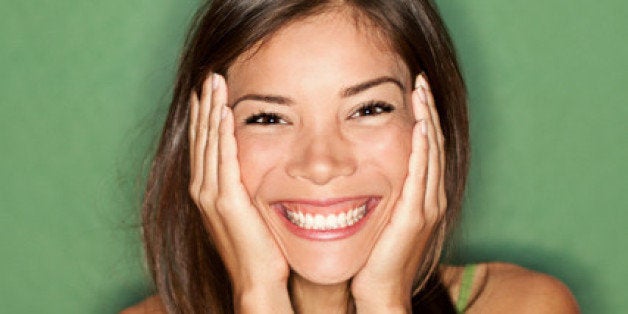 Next weekend, hundreds of bloggers and eco-friendly brands will be joining forces at ShiftCon in Los Angeles. This is the first eco-wellness social media conference, born out of the idea that "together we can create a profound impact on the world around us." ShiftCon was created to give wellness and eco-friendly bloggers a place to network, share ideas, learn from experts, empower one another and organize their efforts into activism.
The goal of the conference, according to Leah Segedie, founder of Mamavation and the powerhouse behind this conference, is to bring together bloggers and other social media professionals with brands and companies that value and support our health and environment.
Those who attend the conference will be able to attend workshops, fitness activities, networking, parties and more to help them learn how to better amplify their values using their social media channels, the technicalities and legalities of using social media, discovering more topics in the eco/wellness niche, inspiring and empowering one another to take the next step in their professions through collaborations and learning best practices from those who have already succeeded in the industry.
Why are people coming from far and wide for ShiftCon? Leah shares her perspective on the importance of this new and pivotal event.
LS: Shifting perspectives on issues pertaining to the food supply and public health through bloggers and other content creators is what this conference is about. Thus it was named ShiftCon.
Why did you decide to create ShiftCon?
LS: I created ShiftCon to bring the wellness and green blogging community under one roof to learn from each other, collaborate and network with brands that mirror our values. Becoming more organized as a community is key to creating change, and as long as we have a place to collaborate, we can become more effective.
Who will be attending? How many bloggers and how many brands?
LS: Bloggers and other content creators interested in learning more about wellness and eco-friendly issues are in attendance. Final numbers include about 190 bloggers and representatives from 50 different brands and activist-based associations.
Did you have any requirements when deciding which brands could participate?
LS: All companies that are participating in this conference had to pass through strict filters before being allowed to participate.
Here are some of the guidelines:
Food Related Sponsors: No genetically modified ingredients (GMOs), synthetic dyes, additives or preservatives, trans fats, synthetic nitrates, or MSG
Personal Care Sponsors: No parabens, petroleum derived synthetics, phthalates, synthetic fragrances, synthetic dyes, propylene glycol, 1-4 dioxane, formaldehyde, triclosan or aluminum
Cleaning Product Sponsors: No toxic VOCs, phthalates, petroleum derived synthetics/synthetic chemicals, 1-4 dioxane, formaldehyde, optical brighteners, or triclosan
Baby and Child-Related Sponsors: We encourage manufacturers to have "green guard" certification with furniture and mattress brands. We also accept brands that follow practices of the European Union. Diapers should be free of chlorine and dioxins. Cloth diapers must not be covered with PVC. Toys must be free from lead. All additional requirements are listed in categories above.
Why do you think there's been such interest in ShiftCon?
LS: ShiftCon is a reflection of how eager bloggers are to change the future of our food supply and other health issues. And it's also a representation of the growing market for organic food and natural products. Because bloggers understand that helping the organic and natural product market grow creates a better environment for everyone, this is a match made in heaven. Everyone wins.
What do you hope to achieve this year?
LS: The mission of ShiftCon is to unite bloggers, brands and other activists together to amplify the power of this community effecting change.
Knowing what you now know about planning a conference, will you do it again next year?
LS: Yes, absolutely. Uniting bloggers with the rest of the food movement is an honor. There are certain challenges that are unique to our audience, such as offering GMO-free food, but they aren't challenges we don't welcome with the knowledge and support of our community.