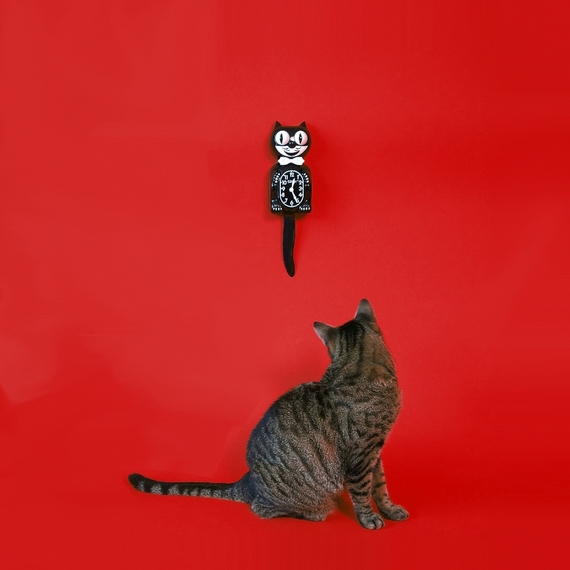 Lots of people visit Japan for the amazing food. Or the fast-paced, neon-lit culture. Or the rich history. But Cat People visit Japan for the cat cafes - there are hundreds of them there. Cat People of America - rejoice! The US now has its very own Japanese cat café.
Koneko cat café will open October 9th on the Lower East Side of Manhattan. Koneko means "kitten" in Japanese, and the café will have a Japanese menu (including Japanese beer and sake!) and a furry family of 20 adoptable cats, all rescued from the New York City shelter Euthanasia List.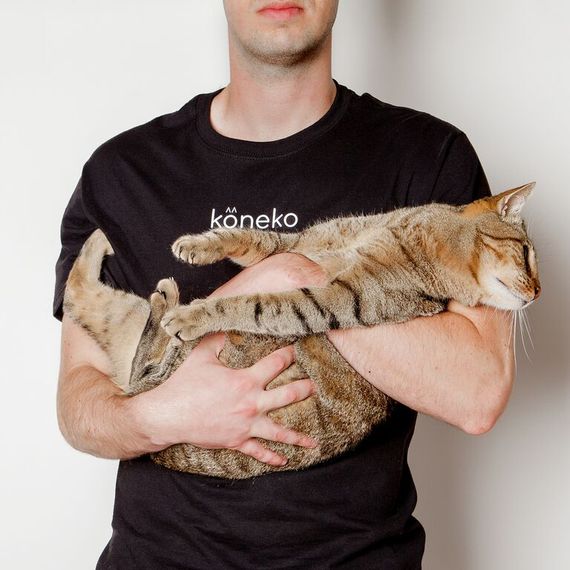 We've had a sneak peak into the space, and it's Cat Paradise. Two floors full of architect-designed cat runways, perches, and tunnels. Even an outdoor Cat Garden, so the cats can do what Mother Nature wants them to do: watch birds, of course. Founder Benjamin Kalb trained at Michelin-starred NYC restaurant Bouley and super-trendy Momofuku, so he promises a delicious menu. Says Kalb, "I visited over 20 cat cafes in Asia and Europe -- my aim is to combine their best elements with something that's really unique and specific to the Lower East Side. The main goal is to attract a broader audience and find as many loving homes as possible for cats in need. That's what it's all about for me."
As you may have noticed, cats are pretty popular on the Internet, and Kalb has teamed up with some of the world's top Instagram cats in helping raise awareness. Koneko's Cat Posse has more than one million followers on Instagram, and features Venus the Two Face Cat, Oskar the Blind Cat, Sam Has Eyebrows, Porkchop the Cat, City the Kitty, and more. Move over Donald Trump, most of these cats have more followers than you.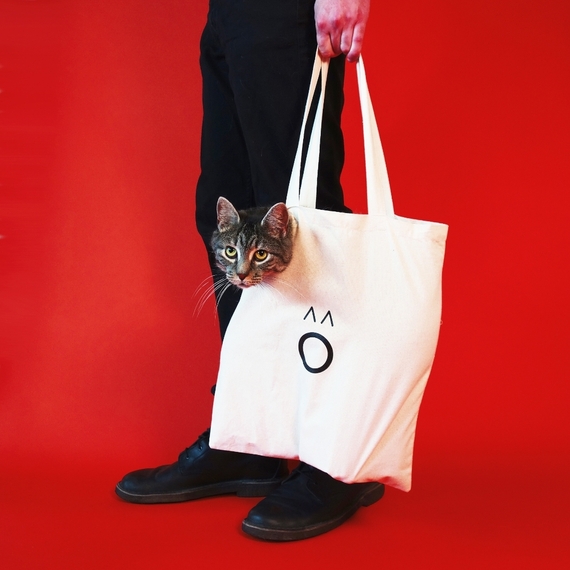 Imagine sipping sake and petting a parade of fabulous felines - and not just any felines. Felines you can adopt! So why are you still reading this and not making a reservation at Koneko? Do it now here: www.konekonyc.com
Calling all HuffPost superfans!
Sign up for membership to become a founding member and help shape HuffPost's next chapter