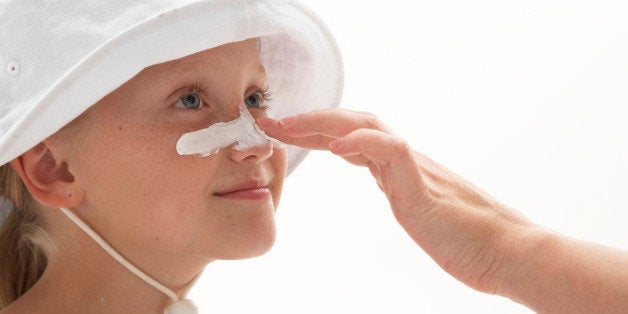 Melanoma is a vicious, dangerous cancer that is too often written off as "just skin cancer." Yes, it typically begins on the skin, but it has the ability to quickly spread to distant sites in the body and has an affinity for colonizing vital organs. It also frequently strikes the young. Melanoma is the most common form of cancer diagnosed in people aged 25 to 29; one person is diagnosed with melanoma in the U.S. every eight minutes. The stories are sobering: a young father diagnosed with advanced melanoma and gone six weeks later; another college student putting her studies on hold as she battles the disease.
This year Melanoma Monday (May 5) was one of the most successful ever in generating information and buzz around the important messages tied to melanoma prevention. While one day or one month devoted to melanoma awareness is important, we need to focus on this disease every day if we are serious about defeating it.
Exposure to ultraviolet (UV) rays and the resulting cellular damage is a leading risk factor for developing melanoma -- and that risk factor is something we can control and reduce. The U.S. needs a comprehensive public health plan designed to reduce UV exposure and combat melanoma.
Sun exposure and skin damage in childhood increase the risk of getting melanoma. Children who experience just one blistering sunburn have more than double the chance of developing melanoma later in life. Given the health risks associated with sunburns and UV exposure, it's perplexing that many school districts around the country classify sunscreen as a "drug" and only allow it to be distributed through special permission from the school nurse. School teaches children how to cross streets safely and makes them practice the stop, drop and roll. Yet, during recess we often send children out to play entirely unprotected during the most intense UV hours of the day.
Australia, where melanoma has long been recognized as a major national health problem, confronts skin cancer and melanoma head on, and the country's efforts targeted at young people go far beyond the now-familiar "Slip! Slop! Slap!" mantra. Australia has launched a national SunSmart Schools Program, which urges administrators and teachers to reduce their students' UV exposure by creating shaded outdoor areas and reinforcing sun safe behaviors, including wearing sunscreen and hats during outdoor activities. They also signal teenagers and other beachgoers with the Sun Sound -- a jingle played hourly at beaches and pools to remind people to reapply sunscreen.
Indoor tanning beds are another source of UV exposure, especially for older children and teenagers. The World Health Organization (WHO) classifies tanning beds as known carcinogens -- cancer-causing agents in the same class as tobacco cigarettes and asbestos. Studies have found that people who use indoor tanning devices before the age of 30 increase their chances of developing melanoma by up to 75 percent. A handful of U.S. states have recently enacted indoor tanning bans for minors under 18, and many others require parental consent. However, countless teenagers around the country regularly are exposed to dangerous doses of UV radiation at indoor tanning salons.
While these state-level efforts to restrict access to tanning beds signal an increased public awareness of their dangers, the U.S. is still inexplicably behind countries like the U.K. and France, where nationwide under-18 indoor tanning bans are in place. Brazil has gone a step further and banned tanning beds for everyone, no matter their age.
Melanoma can often be detected by the naked eye in its earliest form on the skin. Catching melanoma early saves lives, but the U.S. does not have uniform melanoma and skin cancer screening guidelines. Unless people go out of their way to broach the subject with the family doctor or schedule a skin check with a dermatologist, it is unlikely that they will hear about the importance of skin checks. Recent findings from a study conducted in a region in Germany demonstrate the benefits of skin cancer screening on a population-based level. Data from the pilot program revealed that melanoma mortality was cut in half among the region's population after adults received full-body screenings. This study has important implications for our effort to implement skin screening programs in the U.S.
There has been recent progress against melanoma in the U.S. on several public health fronts. The Sunscreen Innovation Act is moving through Congress -- providing common sense solutions to streamline the FDA's review process for sunscreen ingredients and to ensure that Americans have access to the most innovative products, many of which are already available abroad. Last year, the FDA also issued a proposed rule to reclassify tanning beds as "moderate risk" devices, a move that would mandate that the beds display warnings about the dangers of UV exposure. And several additional states are close to signing under-18 indoor tanning bans into law.
The increased success of Melanoma Monday is a step in the right direction. But the U.S. needs to make policy changes like those undertaken elsewhere in the world if we are going to fight melanoma comprehensively. With children and young people at increasing risk of this disease, we no longer have the luxury of taking baby steps in this important public health arena.