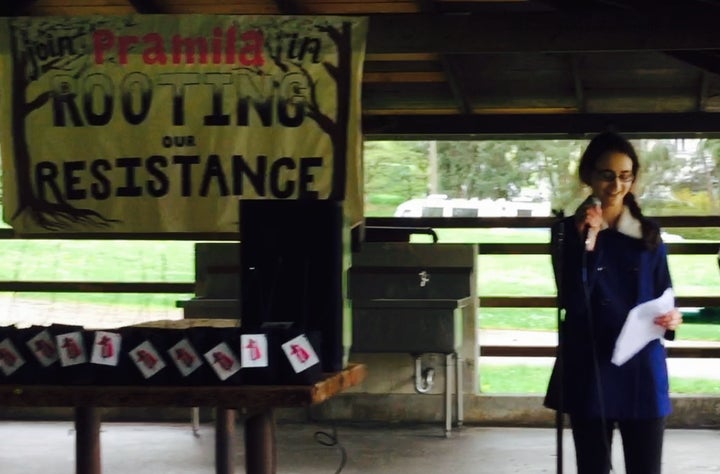 "Environmental rights are human rights, and human rights are environmental rights, once and for all!" I declared at the Earth day rally of my congresswoman, Pramila Jayapal.
It was a typical freezing and rainy Seattle Saturday, grey skies as far as the eye could see.
That same day, thousands of Americans were marching for science, and marching for solutions to the climate crisis that is endangering life as we know it for all of humankind.
Now as a 15-year-old, I'm terrified about what the future holds. I'm terrified that by the time I'm an adult, clean air and potable water will be a rare luxury. That's why, I've been spending the majority of my time since the election in non-stop hustle-mode, constantly in a frenzy, managing emails to and from organizers for dozens of environmental nonprofits, attending and holding activism events, and participating in more community organizing meetings than I can count.
The current administration and congress are playing with fire, trying to suppress science and slash funding for environmental protection, putting public health and my future in serious jeopardy. The damage this administration is trying to do is astronomical, and truthfully, it breaks my heart.
Why are parents going out of their way to deny their very own children a livable future?
But the best I can do in the face of this storm, is to fight back.
I volunteer for the youth organization, Plant for The Planet, and am in the process of building a teen climate action network, Future Voters for 350ppm, fighting furiously for my right, as a young person, to a healthy atmosphere, ecosystem, and future. I will also soon become a plaintiff in a Washington State lawsuit, where youth are suing our government for refusing to pass science-based climate solution laws.
Recently, I decided to reach out to my congresswoman, asking for the opportunity to spread my message of climate justice to her constituents , and my wish was granted.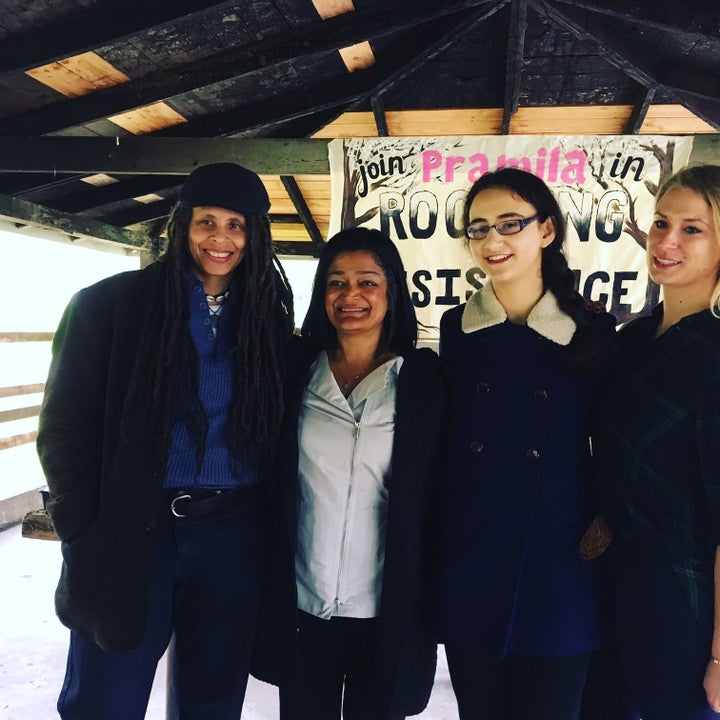 I got up on a small platform in a park picnic shelter, and spoke to Congresswoman Jayapal's volunteers, organizers, and constituents, what I want the whole world to hear:
Popular in the Community