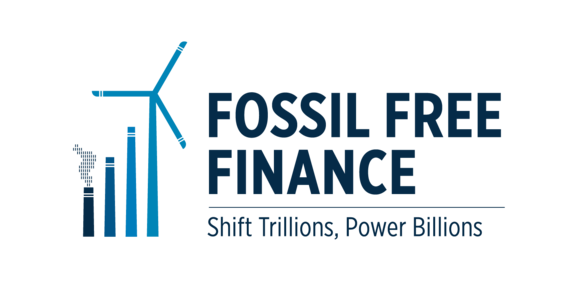 Starting this weekend, the G20 -- a group representing the governments of 20 of the world's biggest economies, including the United States and China -- will have its annual summit, this year in Hangzhou, China. Our focus is fossil free finance -- that is, shifting the trillions of dollars funneled toward dirty and outdated fossil fuels each year to the modern clean energy solutions that can and will meet the growing global energy demand; it's time for G20 country governments to get serious about stopping subsidies to fossil fuels.
The G20 summit takes place annually, with a consistent focus on international economic cooperation amidst a changing global context. Since last year's G20 summit in Turkey, one of the biggest changes in the global context has been the adoption of the Paris Agreement -- an accord agreed upon by 195 countries and signed by over 175 nations to limit global temperature rise to well below 2 degrees Celsius. As my colleague Maura Cowley previously noted, the Paris Agreement calls for "making finance flows consistent with a pathway towards low greenhouse gas emissions and climate-resilient development."
Finance is the engine that moves us away from a world powered by fossil fuels that wreak havoc on the climate to a world powered by clean energy that enables a stable climate.
Last November, a report from the Overseas Development Institute and Oil Change International found that the country governments comprising the G20 are providing $444 billion in annual subsidies for the production of fossil fuels -- which is four times more than global investment in clean energy. This is disappointing, as G20 countries first made a commitment to phase out inefficient fossil fuel subsidies in the medium term way back in 2009.
While the Paris Agreement is a new development in the backdrop of the G20 summit, it is not new to see calls for fossil free finance directed at the G20. Last fall, ahead of the 2015 G20 summit in Turkey, 63 civil society organizations sent a letter calling on the finance ministers of the G20 and the Turkish G20 presidency to "advance commitments to phase out fossil fuel subsidies."
Ahead of this year's summit in China, the Sierra Club's International Climate & Energy Campaign has launched a Fossil Free Finance campaign, with an opportunity to take action by telling President Obama and other G20 leaders to phase out fossil fuel subsidies by 2020. Last week, 130 investors controlling $13 trillion of investments called upon G20 countries to quickly ratify the Paris Agreement, to accelerate investment into clean energy, to disclose climate risk in order to assist with carbon pricing, and to phase out fossil fuel subsidies. And just this week, three of the world's biggest insurers -- Aviva, Aegon, and Amlin -- released a statement indicating that the G20 should end fossil fuel subsidies in four years, by 2020.
The Sierra Club's Fossil Free Finance campaign targets two sides of the same coin: subsidies and divestment -- that is, pulling stocks, bonds, and investment funds out of fossil fuel industries. As noted in an article by Thijs Van de Graaf and Mathieu Blondeel, campaigns around fossil fuel divestment and fossil fuel subsidies would benefit from joining forces and seizing the potential partnership between the campaigns.
We hope the G20 leadership will demonstrate its commitment to the Paris Agreement and a safe climate future by making commits to fossil free finance on the side of divestment as well as subsidies.
Popular in the Community