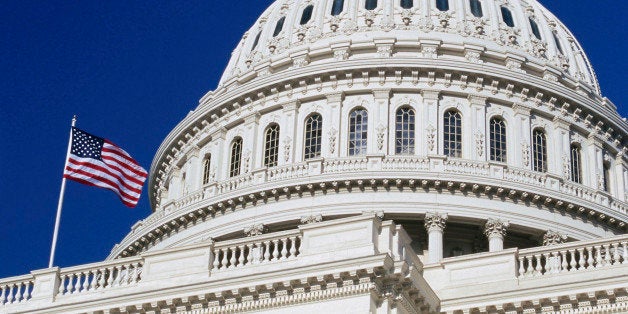 This past weekend, we embraced the ritual of Labor Day as a nod to the contributions we as workers have made to the strength, prosperity, and well-being of our nation, our communities, our families and ourselves. For many, the day marked the end of summer and the start of a new season:
Fall, school and back to work. This includes Congress, whose members are set to return to the nation's business next week. Although there are many issues that will compete for their attention, there is one that lays in wait for consideration that simply can't be put off any longer, one that affects every American -- fixing America's broken mental health system.
We know well the calls for national action following tragic events that too often fall to the back burner as urgency fades. And yet every day hundreds of thousands of people affected by mental illness struggle because they do not have access to the services and supports that could help them recover and live productive lives. Sometimes invisible, sometimes evident, our inability to address this crisis results, for too many, in homelessness, incarceration, costly hospitalization, family suffering or suicide.
The reality is that for too many, lifesaving mental health care remains unavailable. This is tragic because with appropriate services and supports, many people can and do experience recovery. Sadly, few among our nation's leaders seem to be paying attention. Access to timely and effective mental health care has never been more critical. While there has been dialogue and some progress since the White House Conference on Mental Health last year, there has not been nearly enough action.

Lack of access to effective treatment for those living with mental illness is a public health issue with a significant economic impact -- the World Health Organization cites depression as the leading cause of disability worldwide and all mental health conditions, collectively, the fifth leading contributor.
The good news is that the foundation for comprehensive and bipartisan mental health reform is already in place. Two significant bills have been introduced in the U.S. House of Representatives, one by Rep. Tim Murphy (R-Pa.) H.R. 3717, the other by Rep. Ron Barber (D-Ariz.) H.R. 4574. Both bills contain many provisions that, if enacted, would represent major improvements in the mental health system.
Both bills contains seven important provisions key provisions that one would expect from a comprehensive bill, including targets to address what are currently failures, such as:
• Encourage and promote early identification and intervention;
• Coordination of mental and physical health care;
• Increased use of technology in mental health treatment;
• Elimination of antiquated financial barriers to care in Medicaid and Medicare;
• Increased incentives for research and ensure that research is translated into practice;
• Ensure resources and attention to address the crisis of suicide;
• Support common sense programs that reduce the unnecessary incarceration of people with mental illness.
In addition to the common provisions, other important areas should be addressed, including an appropriate balance in the federal health privacy law, known as HIPPA, so that families and other caregivers can have access to necessary information while still protecting individual privacy.
Policies in Medicaid and Medicare that have the effect of discriminating against people living with mental illness must also be eliminated.
The framework for passing comprehensive legislation is in place. Our political leaders must come together to finish the job.
Virtually everyone in America is either directly affected or knows someone who is affected by mental illness. Millions of Americans living with mental illness need your support. Now is the time for action. This week, we at NAMI, the nation's largest grassroots mental health organization, are hosting our Convention in Washington, D.C., and on Thursday, Sept. 4, hundreds of advocates have been meeting with Congressional staff to call for action.
And you, too, can join the National Day of Action. Make a difference by participating via social media, email and phone in the #Act4MentalHealth social media campaign and, in a few minutes, join the thousands who are calling on Congress to act now.
Together as a nation, we need to be the champions of new ideas, education and supports that improve both treatment and life outcomes for everyone who lives with mental illness. Most importantly, we need Congress to act.
Mental illness affects everyone. Nearly 60 million Americans experience a mental health condition every year. Regardless of race, age, religion or economic status, mental illness impacts the lives of at least one in four adults and one in 10 children across the United States. People living with mental illness need help and hope: they need a community that supports them, their families and their recovery.
Because mental illness devastates the lives of so many Americans, NAMI works every day to save every life.
NAMI is the nation's largest grassroots mental health organization dedicated to building better lives for the millions of Americans affected by mental illness. As families, individuals and friends affected by mental illness, NAMI believes that Hope begins with you.