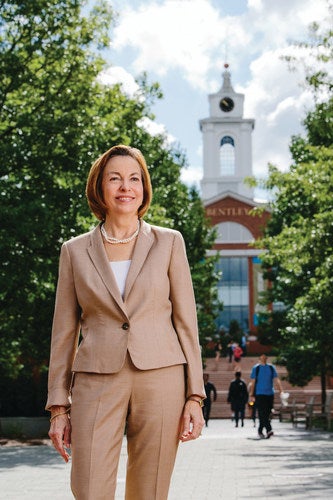 Bentley University President Gloria Cordes Larson has learned during a diverse career in law, government, business and higher education that real change happens when people shake up the status quo. This is the second in a series of articles excerpted from her new book, PreparedU: How Innovative Colleges Drive Student Success.
The innovation economy needs a new kind of employee, and that means higher education institutions need to better prepare graduates for this new world. Fast-paced technology upgrades and globalization have forever changed the workplace, and that means that most traditional paths of study are no longer enough by themselves to prepare graduates for the constant need to adapt.
Today's jobs require a combination of hard technical skills, like computer science, and soft "people" skills, like empathy and communication. Many forward-thinking colleges and universities have recognized this and are already providing a stronger educational experience called "hybrid learning." This entails the integration of business with the liberal arts and a combination of classroom and hands-on learning that facilitates connections between traditionally siloed lessons and principles.
Hybrid learning encourages domains that are often separated to come together. Theory is put into practice through internships, study abroad and service-learning. Career development is embedded into the educational experience. Technology training is ongoing.
Much of it comes down to experiences. Gallup-Purdue's Valerie Calderon sums it up: "How you go to college matters more than where you go to college." How is less about grades and more about applying information in real-world situations. How is about learning to become engaged in all issues that may affect a decision. (Think triple bottom line: profit, people and planet.) How is about life outside the classroom, from residential life to playing sports to teaching kids reading in a local school.
The bottom line for how you go to college is this: A successful college career means practicing, over and over, the hands-on work of crossing those boundaries. It demands that you get out of the comfort zone of your natural skills and temperament and embrace the unfamiliar. Because that's exactly what work—and life—is going to demand from you.
Gallup-Purdue found six factors in the undergraduate experience that made a measureable difference in people's wellbeing after college:
1. A professor who made them excited about learning
2. Professors who cared about them as a person
3. A mentor who encouraged them to pursue their goals and dreams
4. Work on a project that took a semester or more to complete
5. An internship that allowed for applying what they were learning in the classroom
6. Participation in extracurricular activities and organizations in college
As a practical reality, where students go to college strongly influences how they go. Colleges and universities have unique cultures, just like organizations in business, government, and society. Bentley University is very different from Vassar, where I went to undergraduate school, and both are different from the University of Virginia, where I studied law. Colleges have different worldviews, purposes, and—to use the marketing term—value propositions.
The bottom line is that students need a new college experience; and they deserve it. If you or someone you care about is thinking about pursuing higher education, you face a national and global outlook dramatically different from that of 20 years ago. College has never been more expensive; the job outlook and "hot jobs" lists change year by year; everything from manufacturing to entertainment to economics is globalized; and only the fabled "1 percent" of families seems secure.
The return on investment of a college education is more important than ever. How you go to school is the difference between a successful college experience and an unsuccessful one—whether you judge success by income, job satisfaction or happiness.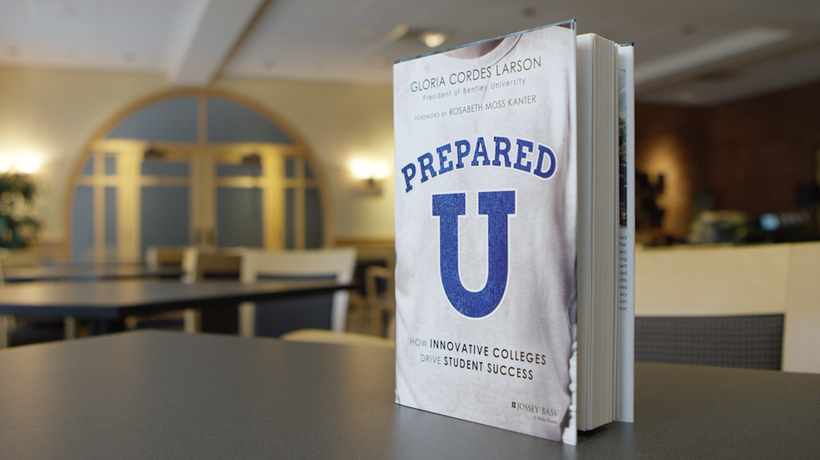 REAL LIFE. REAL NEWS. REAL VOICES.
Help us tell more of the stories that matter from voices that too often remain unheard.
This post was published on the now-closed HuffPost Contributor platform. Contributors control their own work and posted freely to our site. If you need to flag this entry as abusive,
send us an email
.