"How many of you have experienced violence?"

We waited as the room full of well-educated, well-to-do teenagers looked down and shuffled their feet. They had traveled from their school to the U.S. Embassy in Trinidad to take part in a focus group and workshop about gender based violence.

Our partner, Population Services International (PSI), a global health organization, has been working in the Caribbean for 10 years. During that time, it has launched a successful campaign to raise awareness and help prevent the spread of HIV.
Just a day earlier, we visited an HIV youth outreach program at the local YMCA in Port-of-Spain, where we met a dynamic woman named Kimberly. Kimberly spoke about how she's loved being a peer educator for the past five years and how her friend had recommended she become involved with PSI.

Then she burst into tears.

The friend -- also a PSI peer educator -- was killed two years ago, a victim of intimate partner violence. Two years later, the scars were still healing on Kimberly's heart. Who knows how many young people would have been touched had her friend lived.

In the Caribbean between 14 percent and 53 percent of women report experiencing violence at the hands of an intimate partner. Globally, one in three women will experience violence in their lifetime. And more women will be killed or disabled by gender-based violence than those affected by cancer, malaria, traffic accidents and war combined.

We waited for the teens in the focus group to answer our question. "How many of you have experienced violence?" After a prolonged pause, every teenager raised his/her hand.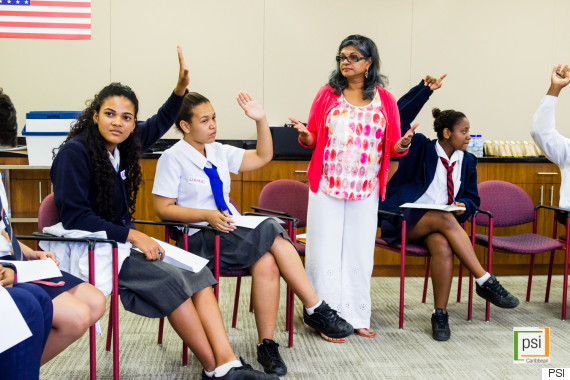 This came as no surprise to us, especially Indrani, a native of Trinidad and survivor of gender-based violence. It's what motivated us to partner with PSI to help launch a gender based violence prevention campaign in Trinidad called #MakeItStop.
#MakeItStop will do three critical things:
Increase awareness of the resources that are available for girls and women experiencing violence, like 800-SAVE in Trinidad and 1-800-787-3224 here in the U.S.
It will bring together existing violence prevention organizations and provide them with the resources they need to reach more survivors.
Finally, the program will spark a dialogue among Trinidad's youth about what it means to be masculine or feminine and how we can respect each other.
After all, let's be clear about one thing: this is not a girls and women's issue. This is an issue that affects all of us and the only way we will succeed is by including boys and men in our conversation about how to end gender-based violence. Gender-based violence is a silent epidemic that has male victims, too. At the end of our focus group, a 15-year-old boy shared how he didn't feel safe appearing vulnerable. He wanted to, but the pressure to be a "man" was great. He left us with this: "I'm not sure we can tackle this in my generation, but maybe my kids can."
We're going to prove he's wrong.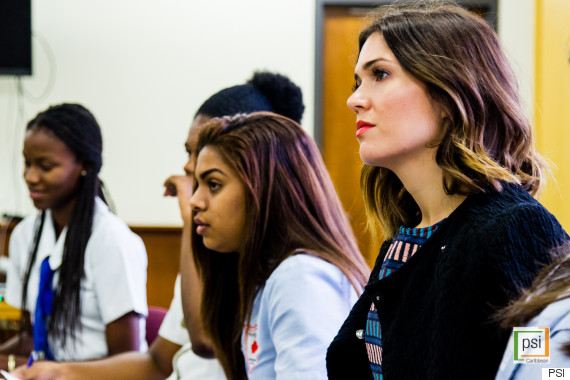 Related