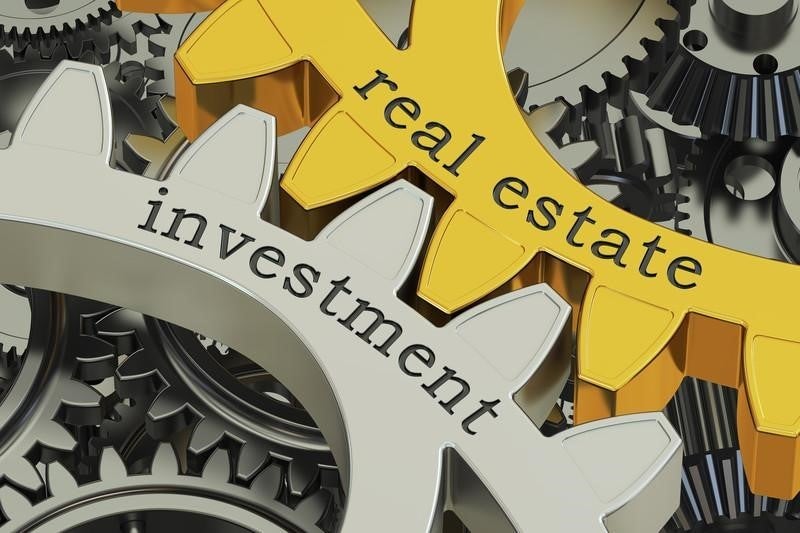 One of the reasons real estate investing is so interesting is the interaction of so many global to local economic and political influences on your results. Those gears in the image do a good job of showing the way that these influencers work together, as well as how a real estate investment can go the wrong way if there are obstructions in the process.
Over at CoreLogic, they produce a Loan Performance Insights Report. Their newest report release looks good for home prices and mortgage performance. A few highlights include:
For the year ending in June 2017, the CoreLogic Home Price Index rose by 6%.
In the same period, the payroll employment grew by 2.2 million jobs.
As of June 2017, the foreclosure inventory rate was 0.7 percent compared with 0.9 percent in June 2016.
National mortgage delinquency rates were down across the board for all 30-day increments except for 90-119 days delinquent, which stayed the same.
There is a lot more information in the report, but the general takeaway is that delinquencies and foreclosures are falling and home prices are rising. Overall, this is great news, but it is a glass half full situation for rental real estate investors who want to expand their rental inventory. The good news is that the homes they're already holding are appreciating in value. Rising home prices also tend to help rentals because they make owning less affordable for many.
On the other side, locating rental home value properties is getting more challenging every day. There is a positive point, in that the competition drops off when rental investors give up on finding good deals. The challenge is to adapt to the new market conditions and hone your skills in locating distressed owners. Notice it's distressed owners, not properties. If you're into fix & rent, great, but most rental investors want a home that's ready for a tenant with few or only cosmetic repairs needed.
Just because general economic and housing news is better doesn't mean that there aren't hardships and situations out there with homeowners in distress and needing to sell. The trick is to find them. Locating deals that will cash flow for rental is always possible, but as market conditions change, so must the ways in which we seek out opportunities.
So, who are we looking for? What makes a distressed homeowner?
Death or medical problems making mortgage payments unaffordable.
Layoff or a need to seek employment in another area quickly.
Legal problems that drain savings and reduce standard of living.
Any other financial setback that makes them unable to make mortgage payments.
Homeowners who are already delinquent on their mortgage or in pre-foreclosure.
Whatever the reason, there are people out there who are in a situation that creates the need to sell their home in a hurry, or they haven't been able to do so through normal listing with a real estate brokerage. The rental investor need only locate a ready to rent home that will rent with sufficient positive cash flow and can be purchased at a price 10% to 20% below current market value.
Leverage Technology For Deals
These resources are probably already known to you, and you are probably using some of them. However, you can use free technology and online tools to market your investment business and locate rental property purchase opportunities. The many free online tools available to you make it unnecessary to build your own website if you do not want to.
Sure, you are using Facebook, but do you have a business page just for your investing? If not, get one, as it's free and you can have it up and running in minutes. You'll post about your rental homes, a way to market for tenants with images, text and even video. When you want to market a vacant property for rent, Facebook Ads are very inexpensive and can be targeted to renters in the areas you choose. You can also post about how you help homeowners in distress to sell their homes and/or avoid foreclosure.
Homeowners trying to sell on their own place free ads in Craigslist. You can do searches on key phrases like "must sell," "for sale by owner," and "below market value." Craigslist is full of scams, so be careful to check out who you're dealing with. You'll also bump into other investors running fake ads to get to homeowners, so just be prepared. You can also advertise for tenants here.
Twitter, Instagram, Pinterest and Google+
All of these sites have value in promoting your investment business and rental properties. Use them as headlines and pointers to your posts on Facebook or your website.
Today's online and mobile world makes this type of marketing more effective than the old bandit signs and classified newspaper ads. Build your "sphere of influence" by building contacts, friends, and connections on these sites. Constantly promote what you do, deals where you've helped homeowners to move on or avoid foreclosure, and your own rentals. It's today's way to locate rental property investment opportunities.
Enjoy this wisdom and have a great week!
REAL LIFE. REAL NEWS. REAL VOICES.
Help us tell more of the stories that matter from voices that too often remain unheard.
This post was published on the now-closed HuffPost Contributor platform. Contributors control their own work and posted freely to our site. If you need to flag this entry as abusive,
send us an email
.