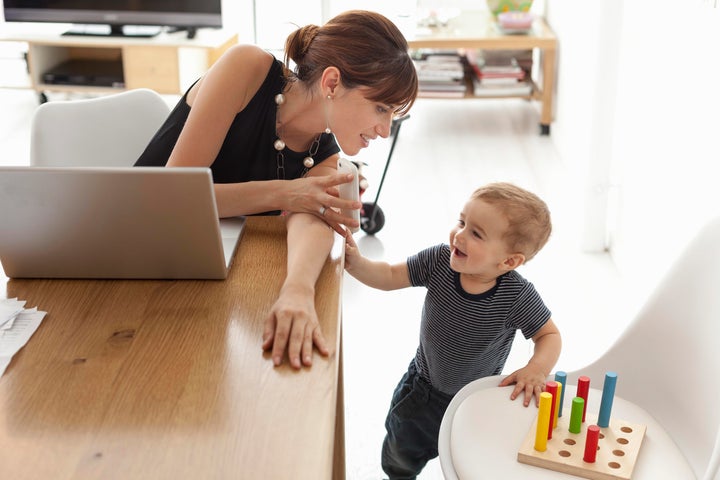 I think we can all agree that becoming a caregiver, whether to a new baby or a family member, is a huge undertaking. As an executive business leader of a highly successful tech company, and mother to four, I know what it's like to make decisions about time management, finances, and spending time with your family. It's not easy.
What is easy is taking care of your employees while growing your bottom line. Now, I'm lucky enough to be at the heart of a growing trend, where companies like SAP have realized good policies for workers mean better profits. Paid leave for example, when fully utilized, drives an increase in employee engagement. And every one percent in the employee engagement index means a $75 million increase in net operating profits.
Silicon Valley is indeed the epicenter of this movement, and California has joined the handful of other states that have adopted paid family and medical leave laws. But for many, in much of the rest of the country, people aren't working at companies with this understanding or states with supportive policies. Currently, only about 14 percent of employees have paid family leave through their workplaces and less than 40 percent have access even to personal medical leave for their own serious health issues through employer-provided temporary disability insurance policies.
When it comes to paid family and medical leave, it's only fair that everyone have access – this truly shouldn't be a matter of where you land a job or what profession you are in.
Having a national paid leave plan in place would make it easier for all companies to create policies that work, and would make them more competitive when attracting new talent. But not just any plan will do.
The right policy would be built on the data from private and public policies that have demonstrated what works, creating a broad and diverse plan. A strong policy would be affordable, to both workers and the government while replacing a significant portion of a worker's wage; inclusive in order to make it accessible to all working people; substantial enough to provide at least 12 weeks of leave regardless of gender; comprehensive in order to adjust to the full range of personal medical and family caregiving needs workers face; and secure, allowing a worker to make use of the leave without consequence.
It's incredible to think that nearly one-quarter of women will return to work within two weeks of giving birth because they are choosing to put their own health and the health of their baby aside in order to make ends meet. Similarly, for adult children caring for an aging parent, the price of policy gaps means losses averaging $300,000 in income and retirement savings because their only choice is to step away from their place of employment. These situations could easily be fixed with family-friendly policies, and keeping women in the workforce means an end to stagnated rates of women's workforce participation in the United States.
Effective leave policies are actually good for both families and companies, contributing to more women staying in their jobs, improving retention and retraining costs, and boosting our national economy. This means not only ensuring that we have policies in place that check all of the boxes, but that those policies are being used.
At SAP, 100 percent of employees who are new parents take some kind of paid leave, and 96 percent take the full 100 percent of the leave available to them. We've made our workplace policy decisions based on data, and these family-friendly driven policies have a direct, positive impact on profits. It's truly a measure of our investments. We are investing in the people who keep our company going, and seeing the reward 10 fold.
It's time to level the playing field and make paid leave work for working families.
Jenny Dearborn is senior vice president and chief learning officer at SAP, where she is responsible for the learning and development of SAP's 85,000 employees worldwide. She is also author of "Data Driven: How Performance Analytics Delivers Extraordinary Sales Results".
Related
Popular in the Community