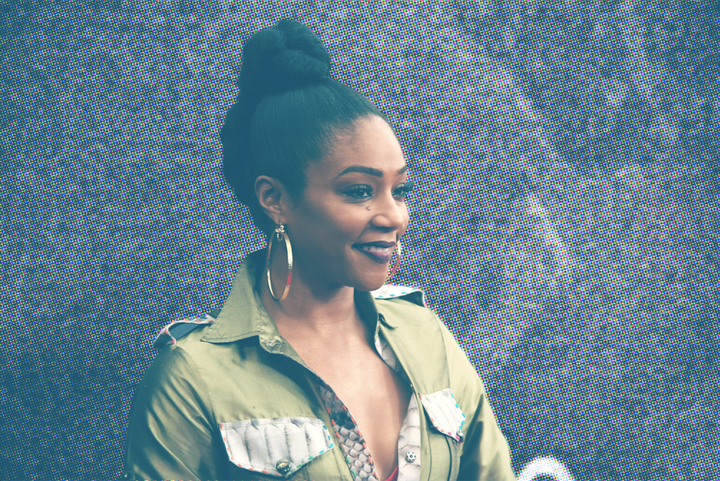 Late in "Girls Trip," when the central Flossy Posse is squabbling at a New Orleans hotel, the impulsive merrymaker Dina hurls a slew of expletives at her friends ― about "raggedy fake-asses" and the clap.
Tiffany Haddish, the scene-stealer behind it all, storms off in stilettos afterwards, torso thrusted forward as if it's dragging her down the hall. Within milliseconds, she turns back in fury, slamming her friend's (Regina Hall) credit card into her palm. But those heels she's wearing are only a hindrance, and her wobbly legs propel her torso even farther toward the ground. After another failed attempt to bolt, she lumbers away, mumbling a deep-throated stream of invective about "stupid-ass bitches." Before rounding the corner, Dina's rage disappearing and a melancholic bearing taking its place, she trips ― twice.
It's a sensational moment, at once uproarious and bittersweet. It's also a transcendent bit of acting. Remove the humorous epithets, have Haddish tear up a little, and her outburst would yield the perfect sizzle-reel clip for the Oscars.
But because it's ribald and unrefined, Haddish remained a wish-list candidate throughout awards season. Universal Pictures, the studio that released "Girls Trip," didn't mount a robust campaign for the breakout star, despite the gargantuan attention she received for this performance. Given the Oscars' spotty track record in feting performers of color, prognostications were divided on whether a rookie from a broad, mainstream comedy could make the ballot.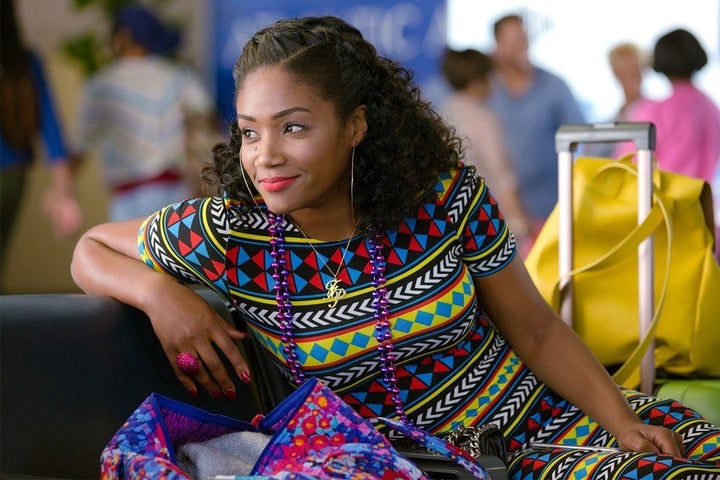 On Tuesday morning, our prayers were ignored. Despite those stiletto theatrics (and the grapefruit-assisted fellatio and the absinthe-induced bar brawl), Haddish's name was left off this year's Oscar nominees, providing cause to barnstorm the Academy's offices in protest. The media's grassroots bid on Haddish's behalf, which included a prize from the New York Film Critics Circle, failed. And that begs a question, especially relevant amid Hollywood's ongoing identity crisis: Why did anyone need to be convinced that Haddish, who appeared on countless lists of 2017′s best performances, was worthy of prestigious accolades? Why are the same types of performances nominated for Oscars year after year?
There's no one answer to these queries, but Oscar history leaves little to the imagination. As it currently stands, the Academy is a roughly 8,000-member hive mind dominated by older white men. Despite the group's recent diversification, 90 years' worth of ceremonies tell us what characteristics rule these awards: serious, often important-seeming dramas that feature big, transparent acting and characters with vivid struggles.
Saying the Oscars sideline comedic work because it isn't emotive enough is an age-old generalization. Had Haddish received a nomination, she would have had few precedents: Melissa McCarthy in "Bridesmaids," Robert Downey Jr. in "Tropic Thunder" and Marisa Tomei in "My Cousin Vinny." Even Katharine Hepburn, one of the sharpest screwball actors who's ever lived, was nominated almost exclusively for her heady dramatic turns.
But Oscar voters' fixed conceptions of who's deserving of their awards stretches into dramatic terrain, too. Hence why films' marketing tactics favor the same buzzwords. The Academy wants performances that are "transcendent," "transformative," "revelatory" and "full-bodied." Haddish is just as full-bodied in "Girls Trip" as Best Actor frontrunner Gary Oldman is playing the sputtering Winston Churchill in "Darkest Hour." However, a key difference is that Oldman is coated in heavy makeup, meaning he "disappeared" into the role. (Plus, Hollywood loves seeing historical figures on the big screen ― it's acting at its most tangible.)
Oldman is effective in "Darkest Hour," but his would be among the most typical wins in recent memory. Of the last 10 Best Actor champions, almost all of them suffer an ailment: Leonardo DiCaprio's arctic muteness in "The Revenant," Eddie Redmayne's neurological condition in "The Theory of Everything," Matthew McConaughey's AIDS frailty in "Dallas Buyers Club," Daniel Day-Lewis' hunched gait in "Lincoln," Colin Firth's stutter in "The King's Speech," Jeff Bridges' alcoholism in "Crazy Heart." Oldman sports heavy affectations, a portly belly and a conflicted character arc.
Beyond the snubbed Haddish there were other less conventional performances deserving of recognition this year. What about Betty Gabriel, a linchpin in the cultural phenomenon "Get Out," who nailed a pivotal scene in which her robotic smile faded to reveal teary-eyed repression? That, my friends, is acting built from the ground up, without the advantage of a historical correlative to imitate ― but her name barely registered on the awards circuit.
Or what about Adam Driver, who brought new layers to what could have been an archetypal villain in "Star Wars: The Last Jedi"? Nah, too blockbuster-y for the stuffy Academy.
Or if you want to talk about thick makeup, how about Doug Jones, who brings soul to the monsters he inhabits, as evidenced in "The Shape of Water"?
What about the subtle nuances Beanie Feldstein brought to her BFF role in "Lady Bird"? (Too sidekick-ish.)
Or Andy Serkis' motion-capture feat in "War for the Planet of the Apes"? (Too invisible.)
Or Aubrey Plaza's desperate hunger for attention in "Ingrid Goes West"? (Too Instagram-y.)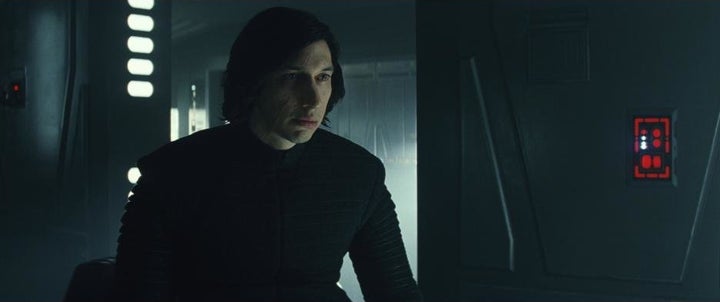 Not only were those folks not nominated ― they weren't even part of the conversation, which started during autumn's Toronto, Telluride and Venice film festivals, the annual Oscar springboards.
Your opinions will vary on which of 2017′s performances were overlooked (mine are mere suggestions), but there's no arguing that the Oscars campaign bible is far too cemented for its own good. Dictums about who is "overdue" for awards steer the conversation (see: Sam Rockwell), an affecting crying scene offers an instant boost (see: Margot Robbie in "I, Tonya"), and a little manipulation ― also known as category fraud ― repositions contenders in competitive races (see: Sony Picture Classics pushing "Call Me by Your Name" co-lead Armie Hammer in the supporting field, where he was snubbed).
Maybe change is coming. That "Get Out" managed four nominations ― including Daniel Kaluuya's Best Actor nod ― despite being a genre-bending crowd-pleaser with massive profits to its name shows that some of the tired adages about what constitutes Oscar-caliber material have faded. (No horror-comedy hybrid has ever been recognized, and the last traditional horror flick to earn top-tier nods was "The Sixth Sense," released in 1999.)
But as silly as it is to put too much stock in the Academy Awards, which have never been a true meritocracy, the nature of their monthslong campaigns and tried-and-true performance hallmarks are staid. Maybe next year we can shine a light on fewer Winston Churchills and more Dinas.
Before You Go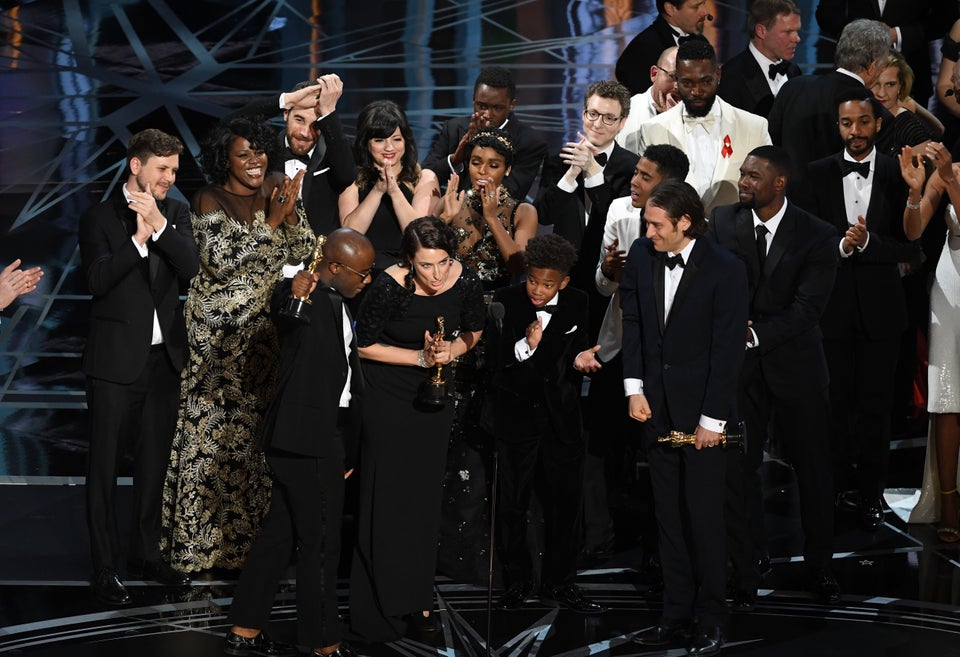 Oscars 2017 Ceremony
Popular in the Community