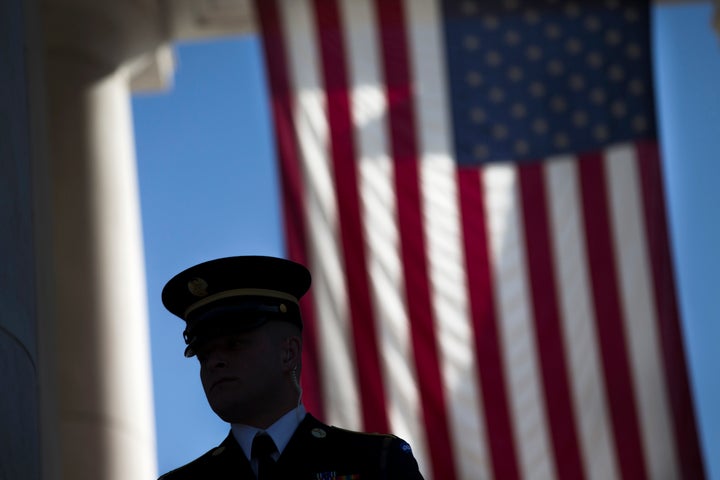 Two weeks ago, our country had the opportunity to take a moment to salute the brave men and women who have served our county in the Armed Forces. This week our nation will sit down with loved ones to give thanks for all of our blessings. Unfortunately, many of our troops are not able to celebrate the holidays with children of their own but not because they are deployed.
For example, more than 3,000 former servicemen and women suffer from debilitating category II and III blast and spinal cord injuries. These injuries are so severe that without the help of modern medicine and treatments, such as in vitro fertilization (IVF), they are left with unfulfilled dreams of becoming parents.
The unfortunate truth is that Congress currently does not allow the Department of Veterans Affairs to cover the costs of IVF. While new legislation (HR 2257) was introduced earlier this year by Congressman Jeff Miller to lift this ban, Congress has yet to act. And while we wait for Congress, these troops that made the most honorable of sacrifices to serve and protect our country are ultimately being denied the ability to have a family of their own.
Fortunately, there are organizations that are working to find solutions for our military men and women. The Society for Assisted Reproductive Technology (SART), along with the American Society for Reproductive Medicine (ASRM), has launched their Serving Our Veterans program, which many fertility centers have joined to reduce the costs of IVF services for these men and women. In lieu of being able to obtain insurance coverage, these programs give our troops access to some of the country's leading doctors and fertility treatments so they can begin planning their families.

As a former member of the U.S. Air Force, I have deep admiration for our military. However, serving our country is a tremendous sacrifice -- one that should not come with the cost of military members not being able to raise a family of their own.
One of my colleagues, Dr. Tom Molinaro from our Eatontown office, had the opportunity to help Sergeant First Class Melinda DiStefano fulfill her dreams of becoming a mother. Next week, she and her husband will have the pleasure of helping their daughter blow out the candles on her first birthday cake. Based at New Jersey's Fort Dix military base, DiStefano discovered fertility benefits were not covered for military personnel. DiStefano, who considers herself a very private person, soon discovered she wasn't alone in her quest to find coverage and was able to find assistance through Helping Heroes Build Families program, which allows for New-Jersey based military to receive access to fertility treatments. She truly hopes the military, as well as insurance companies, will seriously consider increasing access to services like IVF because you can't begin to imagine how important coverage for these types of treatments are.
We are hopeful that Congress will soon take action and vote in support of HR 2257. Passing this bill will be a vital step toward helping our veterans with service-related injuries gain access to the best possible fertility care and treatments.
Popular in the Community