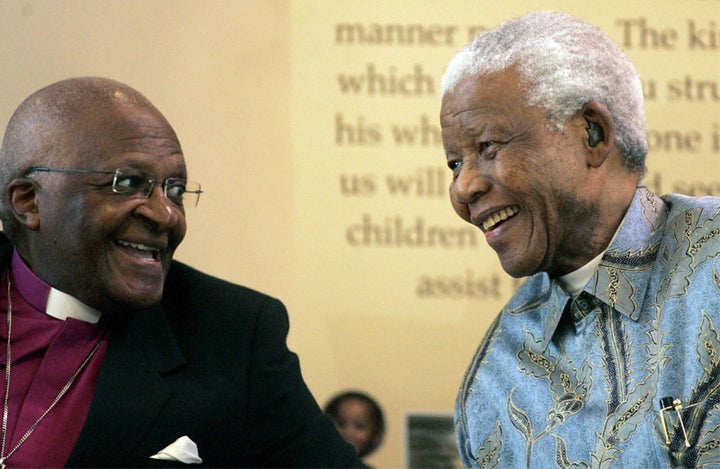 Every generation has a responsibility. Some are timeless, but some have a specific moment. This is the moment in which we have a chance to meet our responsibility and in so doing make history.
Human and civil rights leader, Martin Luther King III, grandson of Martin Luther King, has spoken out,"Four decades ago, my grandfather proved that peaceful action of the masses can reverse the course of history, no matter how entrenched the status quo may seem. This weekend, people across the globe have the opportunity to Stand Up and Take Action to be part of a movement just as powerful, demanding that world leaders end the evil and injustice of extreme poverty."
In recent decades we have seen time after time that when millions of people stand together, we can make change can happen. People stood up against the brutality of the trans-Atlantic slave trade and ended it. Women and men took to the streets and ensured that women got the vote. People around the world stood in solidarity with my brothers and sisters during the most appalling years of apartheid in South Africa, and we won.
Ending poverty is the responsibility of our generation. In a world of plenty, millions are hungry; and millions lack the basic rights that should be afforded to all. Today, on the International Day for the Eradication of Poverty, we call on all citizens of the world to Stand Up and Take Action against the scourge of our time; against the structures and rules that perpetuate the deepening and disgusting poverty and inequality seen in our world.
Our movement has been growing for years and is now ready to challenge the undemocratic international institutions and governments that break their promises causing so many to remain impoverished.
Leaders of past struggles are adding their weight to our movement at this vital time. Desmond Tutu, one of the leaders of the anti-apartheid movement has also called on people to Stand Up against Poverty. 'We can be the generation that stands up to this gross violation of human rights,' he said. 'We can be the generation that takes action to ensure that no one lives a life of poverty.'
Here is Archbishop Tutu's Stand Up video:
In the next three days more than 60 million people, over 1% of the world's population will Stand Up and Take Action against poverty. Join the generation that refuses to stay silent in the face of human rights abuses, of growing inequality, of gender discrimination, of broken promises and broken lives.
In his support for the Global Call to Action Against Poverty (GCAP), as a powerful public movement like that which abolished slavery and tackled apartheid, Nelson Mandela issued this call in 2005, "Millions of people in the world's poorest countries remain imprisoned, enslaved - they are trapped in the prison of poverty. It is time to set them free."
It is time. Stand with us.
Calling all HuffPost superfans!
Sign up for membership to become a founding member and help shape HuffPost's next chapter