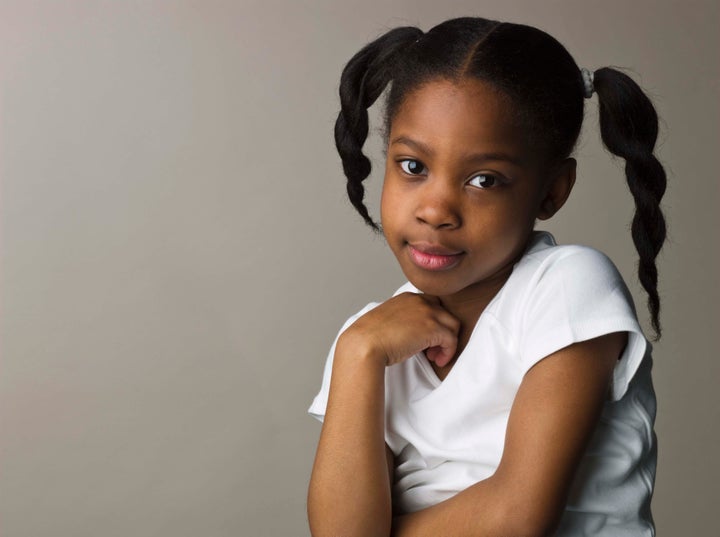 "Our country is not just all about the Benjamins – it's about the Tubmans, too."
President Obama uttered these words at the United State of Women Summit, calling to mind the thousands of women who have shaped our history in incredible ways.
As attendees of the Summit, we were delighted to hear these words, because we also took them as a reminder that we must do more to tackle the disparities that persist for women and girls of color.
Nowhere is this problem more clearly seen than here in Washington, DC - a city of great inequalities. While our region is home to some of the wealthiest and most educated people in the world, one in four women and girls here are living at or near the poverty line. And 16 percent of African-American women, and 14 percent of Latinas are more likely to live below the poverty threshold - compared with only 6 percent of white women.
At a pivotal moment when women's educational attainment increasingly outpaces men's, and their earning potential continues to grow, too many women and girls of color in our region lack access to the cornerstones of economic opportunity: affordable child care, workforce training for sustainable careers, and education about asset and wealth-building.
We know that however, when women and girls are given the opportunities and resources they need the impact is transformative. "Marie" is a perfect example. Growing up east of the Anacostia River in the 1990's, she dropped out of school in the 9 grade because she was told she'd have to repeat a year. With so little formal education, she soon found herself homeless, abusing drugs and alcohol, and in an abusive relationship. Over the years, a little voice kept telling her that she had to make a change for the better, but life kept getting in the way. Finally, at the recommendation of a friend, Marie learned that she could get the help she needed for free at the YWCA. She enrolled in the YWCA's education and workforce program in 2014. Just a year later, Marie had completed her GED, received her professional certification for customer service and sales, and started interviewing for living-wage jobs that would put her on a career pathway for success.
The barriers to economic security start to form early in life. Black girls are six times more likely to be suspended from school than white girls, and twice as likely to be arrested. For 15-year old "Carla", fighting at her DC public high school was an ongoing problem. She let the 'haters' get the best of her – and would respond with her fists. That was, until her mother enrolled her into the Saturday Empowergirlz program at the YWCA of the National Capital Area. Working with a mentor over the next several months, Carla began to see her own self-worth and value and piece together the understanding that fighting was not a productive solution to everyday challenges.
The YWCA's program gives young girls of color the chance to spend Saturdays during the school year learning about STEAM (Science, Technology, Engineering, Arts and Math) careers, attending college courses, being an advocate for themselves and their communities, and living healthy lifestyles. Today, Carla is a junior at Hampton University and has plans to build a career in law enforcement. She knows the challenges girls of color face, and wants to be able to help them stay on track – go to college, build a future for themselves, and give back to their communities.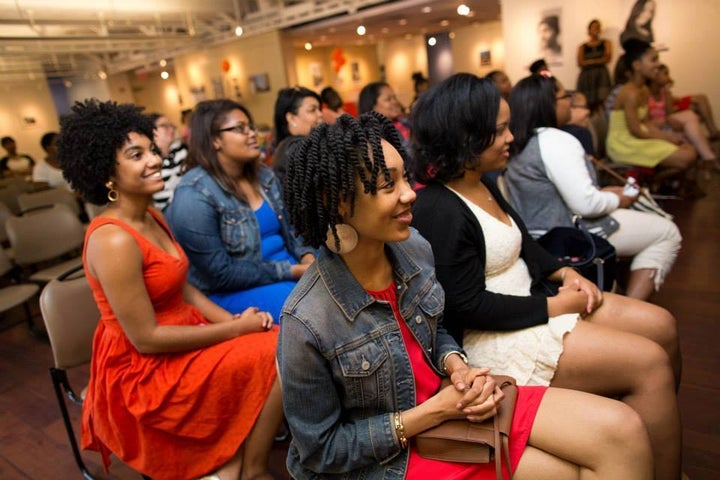 Here in the Washington, DC region, our organizations aren't the only ones helping women and girls of color succeed, of course – a number of organizations are working hard to achieve this goal. As the Obamas reminded us, though, it's time to step up our collective game – to do more to connect women like Maria and Carla to the opportunities that will help them break the bonds of poverty and build financial success.
That's why Washington Area Women's Foundation joined seven other women's foundations from across the country onstage at the United State of Women Summit to announce our collective commitment to launch a Young Women's Initiative in 2016. These Initiatives will invest and catalyze resources to improve equal opportunity and the prosperity of young women, with a focus on young women of color.
To be successful, we'll need everyone at the table: nonprofits like the YWCA, philanthropists, community members, policymakers, and business leaders. But most importantly, we need young women themselves to be at the heart of our effort. Last week, we kicked off a listening tour to lift up the voices of local women who don't often have an opportunity to share their personal stories. And over the coming months, we'll continue to host sessions to empower women to become powerful advocates for themselves and their communities and shape this effort.
Indeed, it will take all of us working together to make a powerful difference in our collective future – because we know "when women succeed, America succeeds." It's time to stand up for women and girls of color in the Washington region because they are powerful agents of change – they are the economic future for their families and communities for generations to come.
But first, we must listen.
Jennifer Lockwood-Shabat is President and CEO of Washington Area Women's Foundation. Tamara Smith is CEO of the YWCA National Capital Area.
Support HuffPost
The Stakes Have Never Been Higher
Related
Popular in the Community