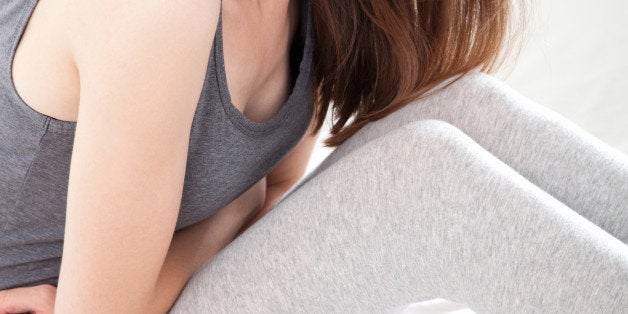 The topic of women's health has emerged from the shadows and found itself placed center stage as one of the nation's most significant talking points. In light of the fantastic news that Peggy Young won her Supreme Court case against UPS after she filed a lawsuit in 2007 claiming pregnancy discrimination, the discussion of women's healthcare and how it correlates with equality in the workplace has made its way into headlines across the country. Ladies, break out the champagne and rejoice! This was a huge win for pregnant workers, but there is still much work to be done to create equal opportunities in the workplace for women.
Let's face it, there are multiple diseases and life events unique to women that may leave them temporarily or chronically disabled, unable to perform the duties that their co-workers can. One such example is endometriosis, an often debilitating disease that affects approximately 1 in 10 women and yet has hardly received the attention it warrants. This disease causes tissue typically found inside the uterus to grow outside of it, which can cause scarring, inflammation, and chronic pain.
In some cases, it may require extensive treatment including multiple surgeries to excise scar tissue and help free organs that have been fused together. Many working women are forced to conceal their pain or risk losing their jobs simply because their ailment is not officially recognized in the Americans with Disabilities Act. With current recommendations for treatment including birth control pills, laparoscopic procedures, and the oh-so-super-convenient pregnancy, it is easy to see how a large number of women can be put at a disadvantage in the workplace.
Assuming most women would prefer not to remain in a continual state of pregnancy, we must question how a disease that is so prevalent in the United States could have such limited treatment options. The elephant in the room is the fact that most modern medicine has been created by, for, and trialed on mostly men. Although this issue was officially recognized in 1990, and subsequently the National Institutes of Health established the Office of Women's Health Research to help combat this problem by swaying the numbers, as it stands today women remain underrepresented in senior science positions as well as clinical trials.
As a result, disability recommendations by physicians along with consideration by employers to make provisions for certain health issues have been pushed aside. One could argue that the overall lack of attention placed on women's particular health needs has influenced the courts to continually side with big businesses, making Ms. Young's win exceptional.
The fact that various health issues and major life events specific to women can be so easily dismissed is astounding. If a female employee is suffering daily from a painful chronic condition or knows she needs to lighten her workload for a few months to protect the health of her baby, shouldn't her right to wellness be given the same consideration as her co-workers? Peggy Young's victory has brought much-needed attention to an issue that has previously been ignored, and it is giving women across the nation hope. It's time to illuminate all aspects of women's healthcare and begin to recognize that these issues are vital, not only to the well-being of our nation's women, but also for the health of their babies and the generations to come.
Calling all HuffPost superfans!
Sign up for membership to become a founding member and help shape HuffPost's next chapter