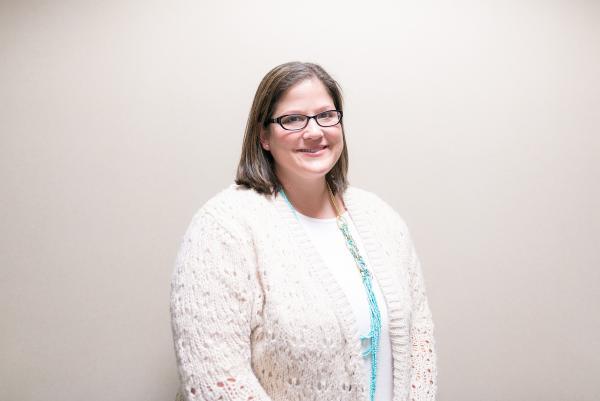 Technology use in the classroom can be scary. But this June, I found myself surrounded by 25,000 of my closest friends at the International Society for Technology in Education (ISTE) in San Antonio, Texas where technology was embraced. Think of this as walking into a room with everyone you follow on Twitter. We all had a passion for learning and teaching and a drive for moving education forward.
One of the biggest catchphrases in education is "21st century learning." It is true that learning these days is different. The traditional model, developed after the Industrial Revolution, was teacher-centered with students lined up in "cemetery style" (literally!) seating. Luckily, we've been slowly transforming learning with technology integration, personalized learning, makerspaces, and college- and career-readiness.
One of the highlights of ISTE for me were short ten-minute segments called Ignite Sessions, where educators had a chance to briefly describe their passions. That is when Bill Selak (@billselak) noted that the 21st century has been here for 18 years. Why are we still talking about it? Here are some ways in which we can start "walking the walk" on 21st century learning:
The average age for students to get their first cellphone is 10.3 years old. To say that our students are digital natives is an understatement. With increased access to technology, our teaching strategies must shift in order to allow our students to become globally competitive. We must embrace innovation.
Innovation involves flipping the outdated classroom model on its head. First, we must allow student choice. This can look different depending on a student's grade level. For example, students can take part in problem-based learning in order to figure out the solution. Another option is to use computer substitution and have students connect to an authentic audience (via a blog – written or visual) in order to gain global perspectives. When I was in the classroom as a world history teacher, my students would have the objectives of the lesson, key information that needed to be included in their project, and a choice menu of technology that they could use to demonstrate their knowledge (creating a Tumblr, website, stop-motion film, green screen video, etc.). As long as students met the objectives of the assignment, whatever technology they chose in order to demonstrate their learning was completely up to them.
2. Work Smarter, Not Harder
Technology integration is only successful when done well. All too often, educators are faced with dozens of choices of technology tools with very little training and little understanding about how the tool can transform our teaching.
Working smarter for me means understanding why I'm using a particular tool, and making this "why" transparent to my students. Being visible and allowing my students to have stakes in their learning is critical and helps establish relationships in my classroom. Instead of being distracted by a shiny tech tool that might not have any real learning value, I use a technology evaluation tool like the Triple E framework which helps me to extend, enhance, and engage students in learning and do quality control through the use of a simple reflective survey. As educators, we can also embrace the soft skills that we are teaching our students, like communication, collaboration, critical thinking, and creativity by reinventing their physical learning spaces. We can have students take ownership within their classroom walls, and be conscious of various learning styles and ability levels.
3. Advocate for Professional Learning
In a profession where continuous learning is at the forefront of our mission, it is essential that we as teachers also have opportunities for professional growth. In a House spending bill that determines funding for the U.S. Department of Education, Title II funding, which assists in funding teacher and school principal training opportunities, would be significantly reduced. Losing these funds would not only deprive teachers of opportunities to improve in an ever-changing environment, but would also deprive students of receiving the newest and most innovative teaching strategies supported by research and evidence-based practices. Title II dollars have to be available in order to prepare, train, and retain high-quality teachers in the classroom. It is essential take every opportunity to advocate for keeping these funds with your district and state policymakers.
Providing students with the best education they deserve should be paramount within our school systems. Instead of just discussing about how to transform learning, our responsibility as educators is to act, implement, and nurture new experiences for our students. Instead of talking about 21st century practices and what could be done, we need to be showing our schools and our students what is being done.
Christy Diehl is a media specialist at Jefferson High School in Lafayette, Indiana and a Teach Plus Indiana Teaching Policy Fellow.
Related
Popular in the Community