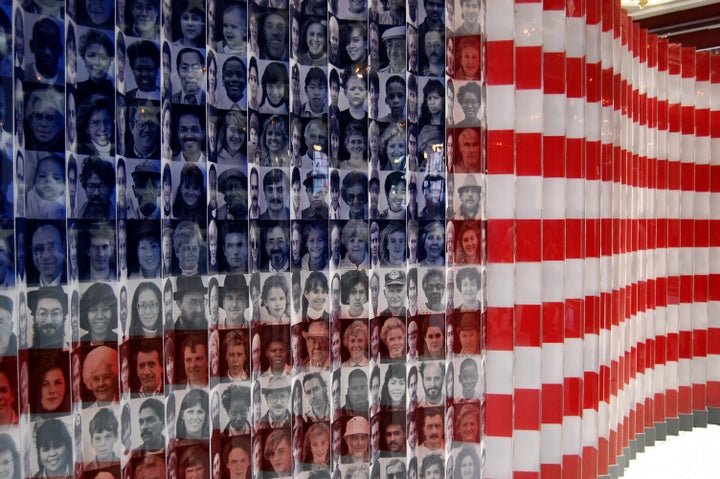 In 2010, an earthquake in Haiti devastated the country, killing and displacing thousands of people. Six years later, a category 3 hurricane that killed hundreds, ripped homes from their foundations and battered the coastline exacerbated the situation. Food shortages, destroyed infrastructure, failing governmental institutions and political crisis left the country unable to handle the needs of the people.
In the midst of such disaster, hard-working families left their homes to find opportunity and safety here in the U.S. The Obama administration eased the way by designating Haiti in 2010 for Temporary Protective Status (TPS), which allows foreign nationals who have fled their countries because of a crisis to work and travel in the U.S. without fear of deportation. Since then, more than 58,700 Haitians have settled in the United States. They have become our neighbors, our friends, co-workers, classmates and fellow church parishioners.
Now the peace of mind that allowed them to build businesses and own homes and contribute mightily to our economy is threatened.
Extending TPS for an additional six months is not enough. No family can live their lives in six-month increments. No family who has been in the U.S. anywhere from seven to 15 years should be asked to uproot their lives and move back to Haiti.
If the administration lets the TPS extension expire in January 2018, Trump would be backing out of a campaign promise he made in the heart of Miami's Little Haiti during the election cycle.
I was in Little Haiti when Donald Trump showed up for a campaign stop at the Little Haiti Cultural Center. During his speech that day Trump said, "Whether you vote for me or you don't vote for me, I really want to be your greatest champion. And I will be your champion, whether you vote for me or not."
If Donald Trump chooses to go back on his word to the Haitian community, he would be turning his back, not just on tens of thousands of people, but on a policy that enjoys bipartisan support. TPS has brought together opposing groups in ways that few efforts have in the American political landscape. Democratic and Republican lawmakers, as well as labor groups, such as the SEIU and Unite Here, and corporations, such as Disney, which employs over 500 Haitian workers in Florida, support TPS.
The implications of not extending TPS status for Haitian immigrants will also have repercussions that will affect other immigrant communities living in the United States. Honduras and El Salvador both benefit from TPS status due to earthquakes that crippled both countries. If Trump does not extend Haitians' TPS, he creates a precedent to do the same to other immigrants who come here in search of the American ideals of opportunity and freedom. Instead, families who have built their whole lives in this country will be at risk of separation due to deportation.
United States Customs and Immigration Services (USCIS) suggests that conditions have improved in Haiti enough to say that it is no longer in the U.S. interest to expand the TPS designation. Anyone who is paying attention to the facts can see this narrative is false. Haiti still suffers from a cholera epidemic, lack of proper sanitation services, crumbling infrastructure, a shortage of food and housing, and an unstable political situation.
As an immigrant to this country myself, I have a profound understanding of the better life so many immigrants seek here. Every time, we as a nation threaten to break apart immigrant families, I think of the poem "The New Colossus," which is engraved in a pedestal in the Statue of Liberty. It's most famous line is familiar to many of us: "Give me your tired, your poor, your huddled masses yearning to be free." The immigrant experience in this nation of immigrants has never been easy, riddled sadly with injustice and prejudice.
We are currently facing a President who has adopted an extremist anti-immigrant agenda at the expense of human dignity and compassion. Denying the extension of TPS is another piece of Trump's white nationalist agenda that attacks communities of color.
Given Haiti's many challenges, the U.S. focus should be to prioritize disaster assistance and recovery, not to return Haitian nationals to a country lacking the capacity to support them. Immigrant families and their communities continue to stand united against Trump's hate so that we can ensure that our Haitian brothers and sisters – and all immigrants – will thrive.
Thomas Kennedy is a writing fellow for the Center for Community Change.
REAL LIFE. REAL NEWS. REAL VOICES.
Help us tell more of the stories that matter from voices that too often remain unheard.