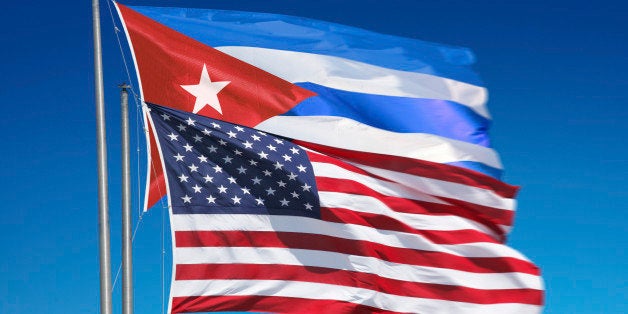 Two weeks ago, I attended The Economist's Cuba Summit at the Four Seasons Hotel on Pennsylvania Avenue. The Cuba Summit circled around renditions on the theme of: well, what now? We heard from representatives of the Department of Treasury; American businessman already doing business with Cuba; University of Havana professors professing the inevitable Día Cero, when the two Cuban currencies will become one; Cuban farmers; Cuban entrepreneurs.
The one voice we did not hear was that of the Cuban government--they had been invited to the summit but had regretfully declined and the government's absence was a voice louder than all of the parts in the room. But even without the Cuban government, una cosa was undeniable: change is in fact happening with and in Cuba, and that change is now irreversible.
But what if Marco Rubio, or Ted Cruz is elected president? All of us anxiety filled attendees wondered in the audience. To that question, experts answered that there are too many Americans in our country who want the normalization to crystallize, who want to see the embargo lifted--travel to Cuba made easy and legal through the abolishment of all restrictions. Even if Marco Rubio or Ted Cruz were to win the election, it would be difficult for them to reverse these changes because we as Americans have grown accustomed to the idea that, one day we will be able to travel to Cuba, one day we will be able to have business in Cuba, one day we may even decide to move to Cuba.
However, it is crucial that we continue to urge Congress to lift the embargo. Without that lift, the Cuban government will not continue to implement the changes that so many of us have seen on the island -- the presence of cellphones, the Wifi hotspots, an openness to homosexuality, ownership of houses and small businesses, even travel abroad. The majority believe that the Cuban government is moving too slowly for our comfort -- why are Cuban leaders not taking greater advantage of President Obama's term? Do they not see this as a finite opportunity?
Well yes, some of the Cubans said. But they want the United States to lift the embargo.
Stay tuned, for more acts await us on this Cold War stage that is the United States and Cuba. And stay tuned also for my evolving coverage of The Economist's Cuba Summit and too, of the historic day when all headlines read: U.S. and Cuba to Normalize Relations.
Happy week of December 17.