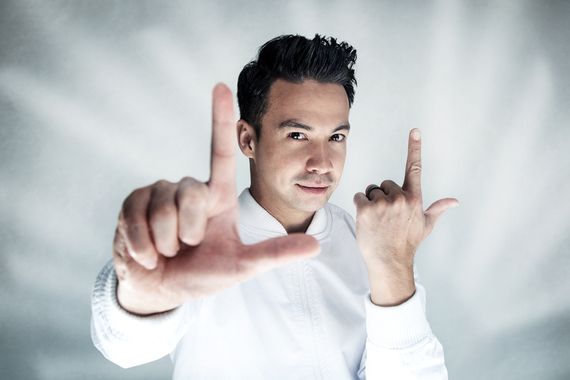 Art is a diverse form of expression that can take several forms. Some of these forms intertwine and eventually merge to become one incredible talent. For Laidback Luke, the two art forms were drawing (specifically graffiti) and music. Luke says that drawing was his first talent and he was involved in graffiti art for a couple of years before getting caught. However, unable to simply give up his love of drawing and creating pictures, he continued to pursue a major in graphic design. After he discovered that he could make music on his computer, he decided to shift paths and move towards making music.
I come from a very musical family. I used to play guitar and piano and even write lyrics. Everyone in my family was better at it than I was, so every time I tried to play an instrument, they would say, "Oh, there goes Luke, trying again." I decided I wanted to make music electronically once I discovered that I could.
Luke took on his stage name, Laidback Luke, and worked diligently, finally becoming a sensation in The Netherlands. He describes his greatest success as making an international breakthrough.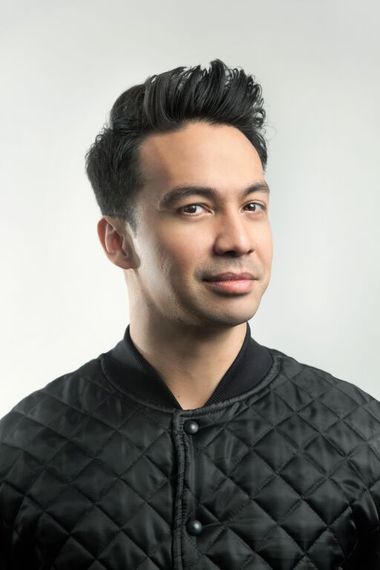 I remember playing a set before a DJ that had won a local contest. The tent could hold 10,000 people, but during my set, there were three people, just walking around the grass. It was amazing when I ended up playing a set and had a full tent. I could finally tell myself I made it.
Luke's third studio album, Focus, is a collection of all of his experiences. "I chose the name Focus because it's the mindset I had while finishing it. Anyone who sticks to it and does what they love can make it," he says, when asked about why he chose the name for the album. The dedicated producer created 30 tracks in 30 days, finishing the album in a month. Sixteen of these tracks will appear on the album itself. "My favorite track off of Focus is actually a romantic trap song called, "Don't Hesitate". We have acoustics, an Indian flute, and castanets on that track."
Focus also contains collaborative songs. "I enjoy having easy collaborations. I send a quick email to someone and they send something back." Artists such as GTA, Benny Benassi, Yellow Claw and Trevor Guthrie are featured as a part of the album, adding something even more interesting to the already diverse work.
"I would describe my sound as eclectic, fun, and energetic," Luke comments. "I think about tracks all day. I play around with different beats in my head; I think of some vocals I can add, as well. I did the same thing for Focus. Each of the 30 tracks ended up being mixed and matched until I ended up with something I liked."
He also argues that his sound is his own -- he has no reason to change his style of music. He explains that someone said to him, "Your music sounds like mediocre mainstream music. Why don't you make more music like the DirtyBird crew are making?"
"I was a bit frustrated. Would you tell them to stop making mainstream music? Would you tell Claude VonStroke to change his style of music and make it less 'mainstream'?" Luke questions.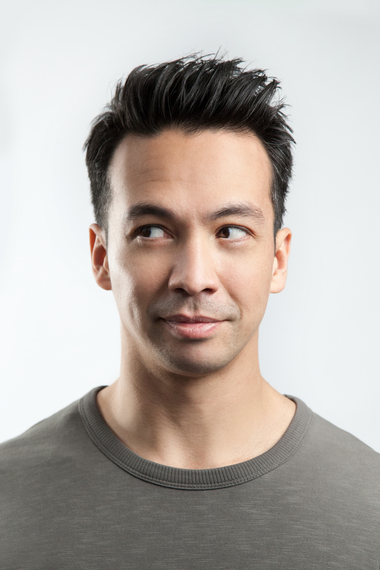 For younger producers, the most important piece of advice is making tracks by thinking in concepts. I find it best to think about matching and playing around with sounds, beats, and vocals.
Just like every artist, Laidback Luke has a process he sticks to when producing music. "It's important for me to produce in sections. I've been producing for over two decades. Sometimes I would end up naming sessions "Bleeding Ears" because they were so long. I only produce in two-hour sessions now, then go away to answer tweets or watch a series. When I come back, I can listen to the track again and decide how to go about it next."
Luke possesses an interesting talent, aside from simply producing music -- he can see songs in pictures. "I can describe a kick drum, a clap, and tracks as well. I have a photographic memory of how different songs look. If I took "Tremor", for example, I could draw out the entire song for you."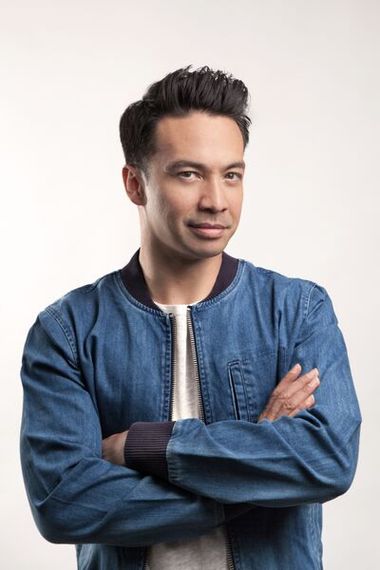 The musical veteran also acts as a mentor to both upcoming and established talent. He enjoys hearing new music and helping young artists gain more experience. His two labels -- Ones to Watch and Mixmash Records -- boast some of electronic music's most successful acts. Examples of Luke's former students include Afrojack, Avicii, Nicky Romero, and Oliver Heldens.
When asked about which artist he admires the most, Luke speculates for a while before answering. "That's a difficult question," he finally replies. "After being in the music business for so long, I've realized that some of the newer artists are the ones I admire and look up to."
Despite being a producer, Luke doesn't enjoy listening to music outside of the studio. "I listen to music all day. I'm listening to my music, then other tracks, promos, and demos. After I get in my car, I just want to enjoy the silence. I say it's like you're a fitness coach: you teach all day, but at the end of the day, you don't want to work out."
In addition to Focus' release, the Dutch producer/DJ is excited for his series of Super You&Me shows -- superhero themed parties. "I've always thought it would be cool to be a superhero. Back in the '90s, I went to a house party and realized how important the theme was. If you couldn't contribute to the theme, you weren't allowed in. I wanted to keep that going with my shows. It's fun." Because of Super You&Me, he gets to decide the line up for his own arena at shows like Tomorrowland.
Fun fact: Luke is a Kung-Fu World Champion. He practiced martial arts for 15 years of his life and says that it's his second life, apart from music.
"After the DJ/producer thing, I hope to open my own school," he says.
Focus dropped on November 6, 2015 and is Laidback Luke's third studio album.
Calling all HuffPost superfans!
Sign up for membership to become a founding member and help shape HuffPost's next chapter