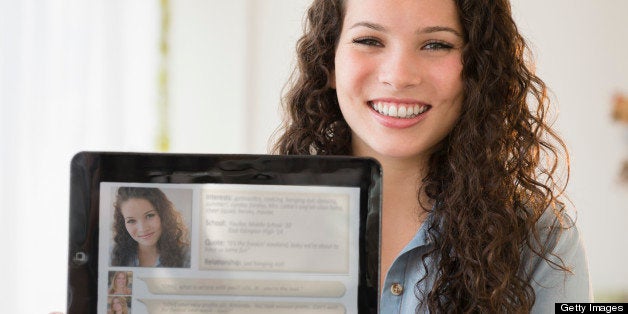 In my blog, "Are Your Ill-Informed Policies Widening The Digital Divide?", I encouraged CIOs to enable online social networking in schools as a way to help bridge the digital divide. A recent New York Times piece addresses the important role that the more traditional offline social networks play, especially in hiring. The people in the author's research used their network of friends and family to find 70 percent of the jobs that they held over their lifetime. Employers tend to hire people with whom they have a connection. If a job seeker is not a member of the right social networks, which the author contends can be the case for minority candidates, then it is harder to land a high-paying job. The same applies to anyone seeking their first job out of school.
Although traditional offline networks are an important factor of securing employment, expand the concept of social networking to the online world, and things get a lot brighter. Social media can be a great equalizer by enabling job seekers to connect with influencers outside of their traditional offline social networks. While most people, especially students, do not yet think of social media in professional terms, the concept of the digital footprint is beginning to sink in. Today, the digital footprint is primarily considered for defensive reasons, as in "be careful what you do online because you are leaving a digital footprint." Digital Citizenship programs, both in schools and in businesses address this issue.
Why not use online social networking and your digital footprint to help get your next job? Put your best achievements out there. Here's what Guy Kawasaki suggested to high school seniors and job seekers during CXOtalk:
"Your Facebook page should show you rebuilding a church in Guatemala; it should show you winning the award for the best robotics project; on the award podium as the women's lacrosse team captain. So when the sly admissions officer or HR person does their Google research, they come away saying, 'Wow, this person is a saint! We need to hire her."
Job seekers and students who understand how to build a positive digital footprint and leverage social media to build professional connections have the same advantages today as those with offline connections. In fact, in some cases, the job seeker's online presence is the only thing that matters. Twitter is becoming the new job board.
The online world tends to be a great equalizer, ignoring race and socioeconomic status. Any talented employment candidate, regardless of background, who might not otherwise meet a potential employer can now connect via Twitter or LinkedIn. Online networking may indeed gradually supersede or at least take a place alongside of the offline network.
This post was co-authored by Susan Bearden, CIO at Holy Trinity Episcopal Academy, and Robert Nilsson, Director of Marketing, Enterasys.
Related
Popular in the Community