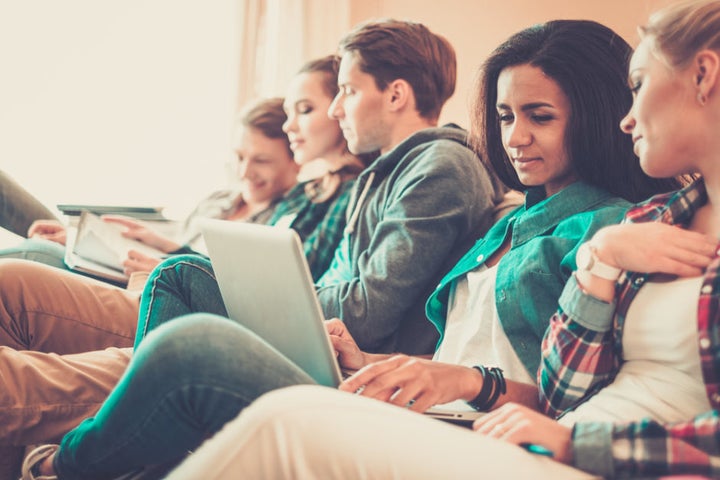 John Baughman was pursuing a career in information technology in the Systems and Cybersecurity program at ITT Technical Institute in Boise, ID. With just six months left to go, Baughman was looking forward to graduating and getting a job.
But on September 6, 2016, after spending more than three years in the program, he was notified that ITT Educational Services was closing all of its ITT Technical Institutes. He and thousands of others across the country will be impacted.
"It's definitely a precarious situation to be in," said Baughman. "I was enlisted in the U.S. Navy prior to attending ITT Tech so I was using the GI Bill. So financially I am not as impacted as other students without that opportunity. But I can never get back what I've used from the GI Bill so that is a loss."
Moving forward, Baughman plans to enroll in a program at another school that accepts ITT Tech credits. However, the program is more intensive and may take more time than Baughman originally planned. The added length may also mean that the rest of his educational costs will not be covered.
"I think students need to act quickly," said Baughman. "They need to find a new school if they want to mitigate the impact of this fiasco."
ITT Tech shuts its doors for good
After more than 50 years of operation, ITT Tech will permanently shut down. The closure is the result of increased regulation and sanctions from the U.S. Department of Education.
ITT Tech offered students an alternative to the traditional college track. As a for-profit institution, the school provided specializing training in targeted fields. Last year alone, it had over 45,000 students and $850 million in revenue.
However, in recent years, questions arose about the institution's credibility, recruitment and accounting methods.
In August, the U.S. Department of Education took action, instituting a ban on ITT Tech. It prevented them from enrolling new students who relied on federal aid to pay for their education with them.
ITT Educational Services, Inc. issued a press release on their website that blamed the government for the closure and the impact on students.
"We believe the government's action was inappropriate and unconstitutional," the statement said. "However, with the ITT Technical Institutes ceasing operations, it will now likely rest on other parties to understand these reprehensible actions and to take action to prevent this from happening again."
Overall impact on ITT Tech students
The closure leaves 35,000 students without an educational path forward.
And with many students and graduates paying student loans from a now non-existent school, many are confused and concerned about how their debt will be handled.
Education Secretary John B. King wrote an open letter to ITT Tech students explaining the concerns the Department of Education had about ITT Tech. It also details its plans to help students and recent graduates moving forward.
"Ultimately, we made a difficult choice to pursue additional oversight in order to protect you, other students, and taxpayers from potentially worse educational and financial damage in the future if ITT was allowed to continue operating without increased oversight and assurances to better serve students," wrote King.
How ITT Tech students can move forward
Current ITT students, recent graduates, and students who withdrew in the past 120 days will be offered two options by the U.S. Department of Education:
Credits transfer: For those who wish to continue their education, the U.S. Department of Education is connecting them with community colleges who will transfer over ITT Tech credits. However, if students opt for this option, they may not be eligible for a closed school discharge on their student loans.
Student loan forgiveness: Current or recent students may be eligible to have their federal—not private—student loans discharged as a result of the closure. All federal debt will be forgiven so students have the opportunity to pursue their education or career goals elsewhere. Information on qualifications and how to apply for loan forgiveness will be posted on the Federal Student Aid website when available.
For an ITT Tech alumnus who graduated several years ago, there may be ways to have loans forgiven, too. Many alumni have alleged that ITT Tech recruited them aggressively and misled them about costs and job opportunities.
ITT Tech alumni may be eligible for borrower defense to repayment claims. That's when federal loans are discharged if the school committed fraud, misrepresented its services or violated applicable laws.
The U.S. Department of Education has also set up a telephone line to answer questions from ITT Tech students. A team is available at 800-4FEDAID, and a series of webinars is planned for the future to help students transition to next steps.
Related
Popular in the Community