ITT Educational Services, Inc., a national for-profit college chain, announced on Tuesday that is has gone out of business, less than two weeks after the U.S. Department of Education banned the school from enrolling new students using federal aid.
The website for the school, which was commonly known as ITT Technical Institute, says the institution had more than 138 campuses in 38 states and more than 40,000 students ― some of whom were slated to graduate this week.
All locations have been closed, the company said. The shutdown affects approximately 8,000 employees, ITT said in a statement.
The school had been the subject of several state and federal investigations, as well as lawsuits that alleged fraud, harassment as an enrollment tactic and predatory lending.
Students and faculty members have criticized the school by saying it aggressively enrolled students by making inflated promises about job prospects and the value of an ITT degree.
Michael Batson Jr., who graduated from ITT's Milwaukee campus in 1998, said he wasn't surprised by the announcement. Relatives had been ringing the warning bell about the school for years.
"My aunt had actually tried to warn me and my mom before I went there in '96: It wasn't worth the money, that if I wanted to continue on, my credits wouldn't transfer," he said.
Batson recalls being lured by the school's marketing campaign, which boasted something like a 90 percent graduate placement rate. He chose it over the nearby Milwaukee Area Technical College ― even though at $18,000, the program was far more expensive than MATC.
His experience at ITT was mixed, but he praised the school's interview training and job search programs. Batson was offered a job before graduation, but he said the skills he learned for his CAD drafting degree were obsolete in a few short years.
"When I graduated in 1998, the job in early 2000s was by then pretty much obsolete," Batson said. "When ITT told me, 'We're going to give you lifetime skills,' they didn't."
"When ITT told me, 'We're going to give you lifetime skills,' they didn't."
Batson attended a four-year university several years after graduating from ITT.
"They didn't even want to hear that I went to ITT," Batson said when he enrolled at the University of Milwaukee and tried to apply those credits toward a bachelor's degree. "I had an associate's degree and I had to start over."
The Education Department put ITT on its "heightened cash monitoring" watchlist late last year, after the school failed to meet a financial disclosure deadline. The company had previously failed to account for millions of dollars it had received for federal student aid over the past five years.
A former dean of academic affairs from a Florida campus filed a bombshell lawsuit against ITT in January, alleging that the school would enroll anyone ― including clearly underqualified students ― for the sake of securing more federal money.
Ryan Freeman-Jones, a former ITT professor who began as an adjunct instructor and eventually became a full-time staffer and school chairman, said it was discouraging to see profit-driven practices that were often not in the interest of the students.
"There was lots of pressure to re-enroll students who had dropped out — even students who, even from an academic perspective — would be better off not returning," he said.
The criminal justice program at his northwest Indiana campus was eventually cut because ITT was recruiting students with criminal backgrounds, Freeman-Jones said.
"They were recruiting students for a degree they wouldn't be able to use for jobs in criminal justice because of their criminal history," he said. "That's when I realized it was really more about the money than the education."
"They were recruiting students for a degree they wouldn't be able to use for jobs in criminal justice because of their criminal history. That's when I realized it was really more about the money than the education."
Freeman-Jones said he thinks the ITT experience varied by campus, and that he felt positively about the dedication of the faculty to the students.
He now works in consulting, and said some of his former colleagues may have had an inkling that a shutdown was imminent when they received paychecks on Friday ― which was not a scheduled payday.
"What really hurts me is that there are people being affected by this who are innocent," Freeman-Jones said. "They did everything they were supposed to do and they're being impacted because a company didn't have its ducks in a row."
The Education Department said Tuesday that some students who took out federal loans to attend ITT may be eligible to discharge their loans and have them wiped away. Students also have an option to transfer to a new school on their loans ― if they can find a school to accept the ITT credits.
The school expressed "profound regret" over the closure, and blamed the federal government's "complete disregard" for due process.
"We believe the government's action was inappropriate and unconstitutional, however, with the ITT Technical Institutes ceasing operations, it will now likely rest on other parties to understand these reprehensible actions and to take action to attempt to prevent this from happening again," the statement read.
The school noted it had decided to end operations "only after having exhausted the exploration of alternatives, including transfer of the schools to a non-profit or public institution."
Batson said he was amused by the school's stance that the federal government was doing something reprehensible.
"They were scamming people, as far as I'm concerned," he said.
This article has been updated with comment from Michael Batson Jr. and Ryan Freeman-Jones.
Support HuffPost
The Stakes Have Never Been Higher
Related
Before You Go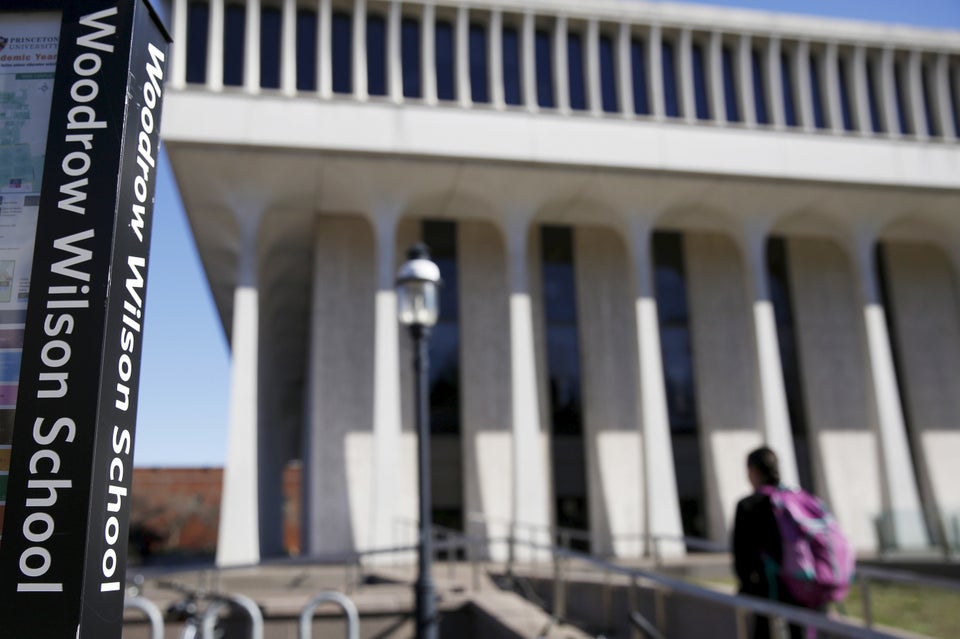 Money's 2016 Best Colleges
Popular in the Community