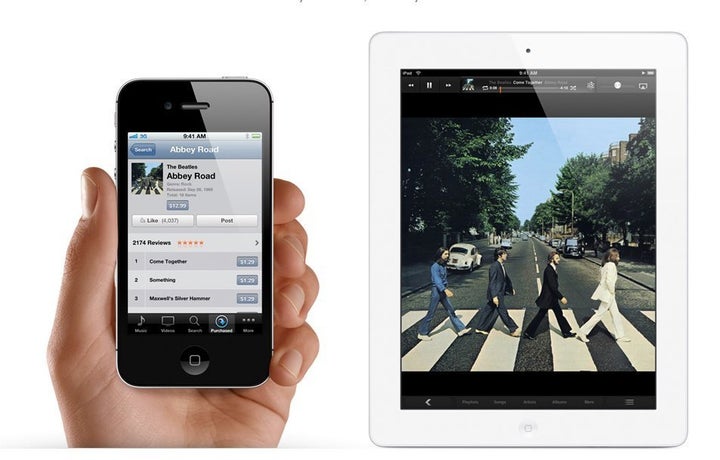 iTunes Match, Apple's music service that allows users to stream their songs from any device for $25 per year, is out and available for download now. Users can sign up for iTunes Match when they download the latest version of iTunes (iTunes 10.5.1), available now as an update to your current iTunes desktop app.
iTunes Match works like this: After you sign up, the service scans through your music library and matches every song to a song in the iTunes Library; songs that don't have a match are uploaded into the cloud. iTunes Match keeps a record of every song you own and, provided you have an Internet connection, allows you to play these songs within from any activated device. All songs play in high-quality 256kbps AAC from the web, no matter the format you have on your computer; Apple pointed out that this is not streaming, exactly, as each song downloads to your device when you push play. So while the playback is instantaneous, you are not streaming your music from the cloud, per se, but you are listening as the song places itself on your hard drive.
A few important things to note: iTunes Match does not care where you downloaded your music from. Whether you downloaded songs from iTunes, Amazon or, uh, elsewhere, as long as the song exists on your hard drive, it can be played from any of your machines. Also, there is a limit on both the number of songs and the number of devices iTunes Match users are allowed: 10 devices and 25,000 songs.
iTunes Match is currently only available in the United States.