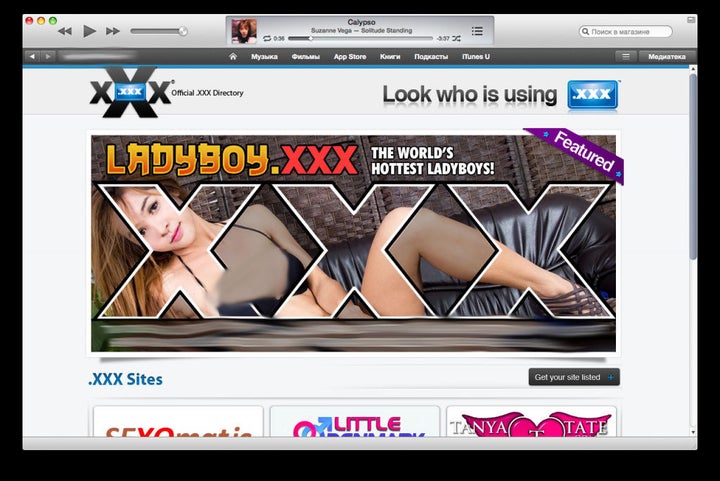 That version of iTunes that was just released in Russia? It was apparently made to run on OS XXX.
iTunes, of course, is not supposed to feature porn, which is what makes the presence of naked women and profane language so surprising. First reported by the Russian Apple blog iPhones.ru, some kind of glitch is causing iTunes Russia to display all manners of erotic material on a section of the site titled "More Films in Different Languages." iPhones.ru claims that the problem is due to Apple developers using the placeholder website "Xxx.xxx" for certain sections of the code and forgetting to update the placeholder to a real website for the final product.
"Xxx.xxx" is apparently a real pornographic website, which this reporter was able to confirm. We've also reached out to Apple PR for comment, though they have yet to respond to our request. Perhaps they are busy surfing Russian iTunes.
(Actually, per Cult Of Mac, the Russian version of iTunes is currently down for maintenance, much to the chagrin, I'm sure, of Russian teenagers across the country).
BEFORE YOU GO