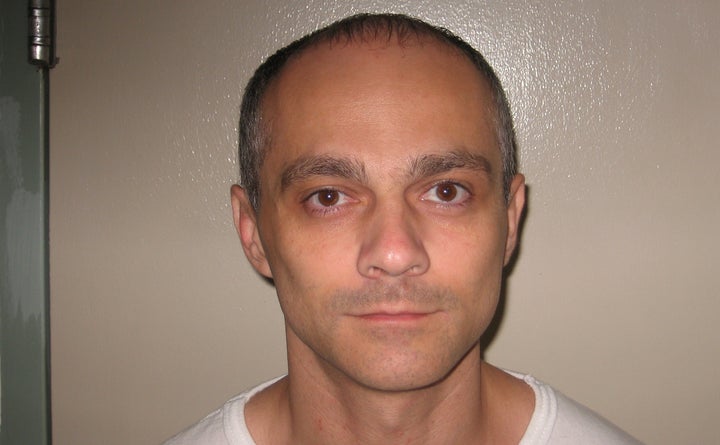 Whether Ivan Teleguz is put to death in Virginia on April 25 should depend on how much Governor Terry McAuliffe is willing to trust the testimony of confessed murderer Michael Hetrick.
This is so because the Supreme Court of Virginia found that jurors needed to believe the testimony of Hetrick and two other witnesses in order to find Teleguz guilty. But the two other witnesses have since admitted that their testimony against Teleguz was false — given in exchange for generous deals from the government — and they have no reason to believe Teleguz was involved in the murder.
That leaves only the word of Hetrick. But the manner in which Hetrick's testimony was engineered by police is a serious flaw that should bring the remaining piece of the case against Teleguz tumbling down. Hetrick was fed the prosecution's theory of the case before his statement, and was told he would face the death penalty himself unless he provided a matching account and stuck to that account. Teleguz was sentenced to death for paying Hetrick to kill Stephanie Sipe — according to Hetrick to avoid paying child support. Hetrick avoided a death sentence by agreeing to testify against Teleguz.
As former law enforcement professionals, we have special expertise in, and appreciation for, the fundamental need to maintain integrity in witness interrogations. Improper interrogations can result in unreliable and false statements and confessions that put innocent people behind bars — and sometimes on death row.
The police interrogation of Hetrick violated foundational interrogation principles and makes his resulting statement and testimony against Teleguz unreliable. It certainly should not serve as the sole remaining basis for putting Teleguz to death.
After reviewing the nearly three-hour recording of police questioning Hetrick, we can identify numerous and significant improprieties. These include: tunnel vision, or the investigator's fixation on a result causing him to disregard other evidence; improperly combined maximization/minimization in which the investigator threatens inevitable and dire consequences, then promises assistance in avoiding the inevitable; and contamination, in which the investigators provide details of their theory of the case and investigation to Hetrick prior to getting Hetrick's own account.
Hetrick's interrogation is a case study in what is not supposed to occur in police interviews.
Police set Hetrick up by informing him that they had blood evidence from the crime scene, knew that he had a cut on his hand treated just after the murder, and they planned to take his DNA for comparison. They told him explicitly that he must accuse Teleguz of hiring Ms. Sipe's murderer — before the end of that interview — or Hetrick would face the death penalty. (Hetrick: "This Ivan's so f*** bad a person, that you're willing to give a guy who should get the death penalty a deal?" Investigator: "I'm telling you that, as sure as we're sitting here.")
Investigators continued the interrogation despite several requests from Hetrick to stop so he could talk to a lawyer. Hetrick was explicitly told the prosecution's theory of the case, and he was even allowed to review the nine-page, single-spaced written summary of the police investigation of the case (Investigator: "I highly encourage you to read through all that and understand the facts of this case that's going on right now.") Investigators also went so far as to interrupt the interrogation in order to put Hetrick on the telephone with the prosecutor so that she could directly assure him that she would seek his execution if he did not cooperate then and there, and that his only way out of an inevitable death sentence was to accuse Teleguz of arranging the murder. This all happened before Hetrick began to give a statement.
Current standards for professional, properly trained law enforcement would not accept this kind of interrogation. In fact, Hetrick's interrogation is a case study in what is not supposed to occur in police interviews because all of these factors increase the likelihood that the resulting evidence will be false. The way in which the evidence was extracted or engineered runs sufficiently afoul of accepted professional police practices to prevent us from knowing what is true. Improper police work, combined with Hetrick's history of drug abuse and criminal behavior, produced a very unreliable witness. Now, this witness serves as the last remaining evidence against Teleguz, who will be executed in just weeks without the intervention of Governor McAuliffe.
As a matter of professionalism, fairness, and justice, Virginia's Governor McAuliffe should commute Teleguz's death sentence, stop his April 25 execution, and prevent the Commonwealth of Virginia from carrying out an execution on so tenuous a basis.
Gregg McCrary is a former Supervisory Special Agent of the Federal Bureau of Investigation and an internationally known expert in investigations, police practices, and interview and interrogation techniques.  With nearly 50 years' experience in criminal investigations he provides expert testimony in these matters both nationally and internationally.  He is also an adjunct professor in the Forensic and Legal Psychology Program at Marymount University in Arlington, Virginia.
Jim Trainum is a former D.C. Homicide Detective with 27 years on the force, and nationally recognized expert in police interrogation practices, false confessions, and the use of informants and cooperating witnesses. He is the author of How the Police Generate False Confessions: An Inside Look at the Interrogation Room.
Calling all HuffPost superfans!
Sign up for membership to become a founding member and help shape HuffPost's next chapter
BEFORE YOU GO