Donald Trump's ex-wife Ivana Trump -- the woman who famously coined the phrase "Don't get mad. Get everything!" -- has been known to date, and marry, much younger men. In the above video from "Oprah: Where Are They Now?" she gives cameras a peek inside of her lavish Manhattan home and talks about where her relationships stand today.
"Me and Donald are very friendly, we have now five grandchildren and the kids, they call me not 'Grandma,' they call me 'Glam-ma' or 'Ivana-ma,' for the youngest ones," Ivana says. "And we just enjoying our lives -- you know life is too short."
She says her time with her grandchildren focuses on fun. "You play with them, and after four hours I ship them right back," she says. "No need to change the diapers. Been there, done that. So it works perfectly."
Ivana has been married twice since her divorce from Donald in 1992. In 2008, she married Rossano Rubicondi, more than 20 years her junior, but the couple divorced within a year. "I have this thing for Italians I don't know why, but the bad boys -- not all of them, but the sort of semi bad," she says. Rumor has it that Ivana and Rossano are back together, to which she says, "With Rossano, we adore each other. Who knows what will happen. God gave us the second chance, and we'll see."
What Ivana will admit to is her preference for dating younger men. "Well it really depends," she says. " I'm very energetic. I don't want to worry about a bad back and bad knees."
"Younger guy gives you a little bit of the edge because it's just more of the energy, which I definitely need. They have a hard time to keep up that's for sure," she laughs.
"Oprah: Where Are They Now?" airs Sunday at 10 p.m. ET on OWN. Programming note: In 2014, "Oprah: Where Are They Now?" airs on a new day and time. Catch up with past "Oprah Show" guests, newsmakers and celebrities on Fridays at 9 p.m. ET, beginning Jan. 3.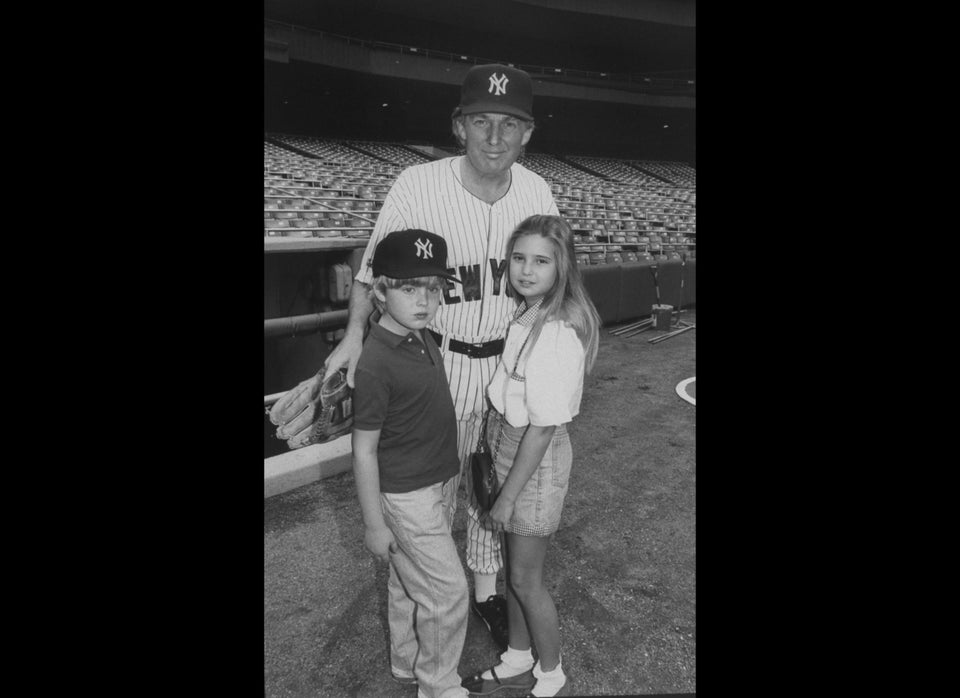 Ivanka Trump's Style Evolution